Marketing Moves - Episode 9 w/ @BrettCalloway - 8/7/18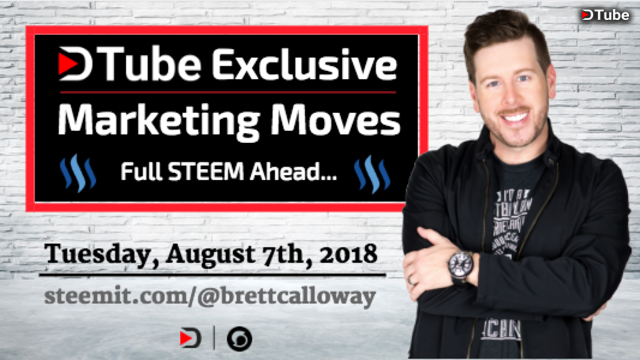 ---
Become a BUYER to be a SELLER...
What's up Steemit! It's your boy Brett coming at you with Marketing Moves Full STEEM Ahead Episode 9!
In today's video I talk about the importance of being a buyer to become a seller. This simply refers to the process of observing what your top competition is doing to dominate the market. You can't just think you know what the market wants or how to sell it, you need to observe it by actually participating as a buyer and taking notes about the different components that make up the Product / Traffic / Conversion phases of the process.
Check out the video where I explain in a bit more detail the importance of being a buyer to become a seller.
Drop me a comment with any questions or and feedback! Let me know what you want to learn more about when it comes to starting and marketing a new business. What topics would you like me to do a deep dive on? What do you need the most help with?
Thanks for checking out the video and for all the support!
I look forward to sharing with you another video tomorrow!
Brett ~ "Life is a special gift meant to be enjoyed."
---
▶️ DTube
▶️ IPFS