Marketing Moves - Episode 7 w/ @BrettCalloway - 8/5/18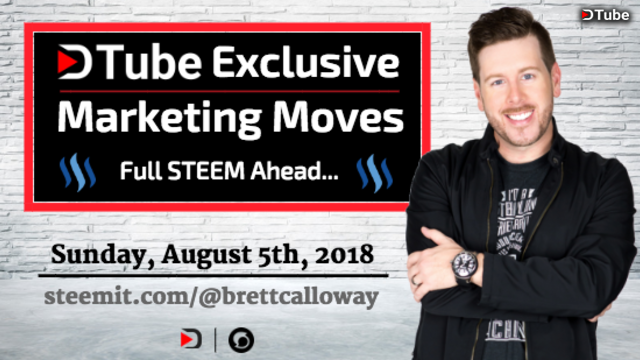 ---
Why Websites Suck For Businesses and What You Really Need...
What's up Steemit! It's your boy Brett coming at you with Marketing Moves Full STEEM Ahead Episode 7.
In today's video I'm going to discuss 3 reasons why websites suck for local businesses and new entrepreneurs. I also talk about what they actually need to grow their businesses and start generating more cash flow. It's not a well know strategy, but it's one that will work 100% more effectively than a website.
Check out the video and let me know what you think!
Feel free to drop me a line with any questions or feedback. Let me know what you want to hear more about. What marketing topics do you want me to dive into a bit deeper. I'm willing to create step by step instructions on how to accomplish certain objectives if I receive feedback that tells me you actually want to learn it.
Thanks for checking out the video and I appreciate all the support!
I look forward to sharing another video with you all tomorrow!
Brett ~ "Life is a special gift meant to be enjoyed."
---
▶️ DTube
▶️ IPFS