Что такое steem-enginе? Поверхностный обзор steem-enginе сложное - своими словами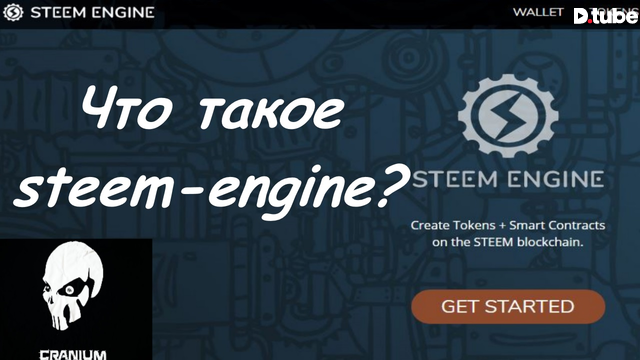 ---
**During my attempt to tell people about @steemmonsters, I was faced with the fact that many people know absolutely nothing about steem itself and all the dapps that are based on it. That's why I created my youtube channel Cranium where I am going to share my experience of playing steemmonsters and my knowledge of Steem. NNow, when I'm just starting to be actively engaged in the channel, I really need the support of the Steem community. I will be very grateful for any support - views, subscriptions, likes, comments. You and I are on one in the best community and playing a revolutionary game - steemmonsters, help me tell it to others.
I promise that soon the quality of the video will be much better.
Во время моей попытки рассказать людям о @steemmonsters я столкнулся с тем, что многие совсем ничего не знают о самом steem и всех dapp, которые разработаны на его основе. Именно по этому я создал свой youtube канал Cranium где собираюсь делиться своим опытом игры в steemmonsters и своими знаниями о Steem. Сейчас, когда я только начинаю активно заниматся каналом, мне очень нужна поддержка сообщества Steem. Я буду очень благодарен за любую поддержку - просмотры, подписки, лайки комментарии. Мы с Вами находимся на одном в самом лучшем сообществе и играем в революционную игру - steemmonsters, помогите мне рассказать это другим.
Обещаю, что в скором времени качество видео будет намного лучше.
In order to start playing you steemmonsters just need to buy a starter kit with 30 cards on the official website steemmonsters.com.
Для того чтобы начать играть в steemmonsters вам достаточно купить стартовый набор с 30 карт на официальном сайте steemmonsters.com.
Support the team of creators of @steemmonsters!!! Vote for @aggroed and @yabapmatt as witnesses - https://steemit.com/~witnesses. Every vote counts, don't be indifferent.
Поддержите команду создателей @steemmonsters !!! Проголосуйте за @aggroed и @yabapmatt в качестве свидетелей - https://steemit.com/~witness. Каждый голос имеет значение, не будь равнодушным.
Appreciate life. Good luck to you.
Цените жизнь. Удачи Вам и добра.
Я в discord - cranium#9430
Я в youtube - Cranium
Я в facebook - Cranium33
Я в twitter - Andruto2
Я в instagram - alexeyborsth
Я в steemmonsters - cranium
---
▶️ DTube
▶️ IPFS