Dtube review from @happycrazycon from Malaysia ► Dtube Review #8 ◄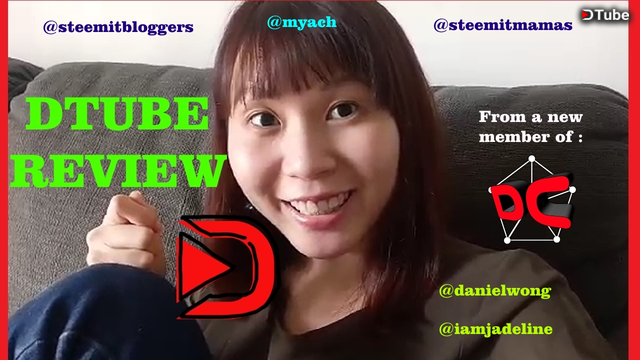 ---
@happycrazycon is from Malaysia .
She's joined us recently, and she is active in our community.
This is a nice review about @dtube from her and her child.
She is also the wife of @danielwong and a relative of @iamjadeline .
Please feel free to comment especially about her child, because he asked for feedback in the video. lol ☺
@happycrazycon is also a moderator of a nice community @steemitmamas .
You can join the discord of steemitmamas here : https://discord.gg/QbryRc
She is also a part of a cool community @steemitbloggers created by @jaynie.
It's really a great organized community here on steem blockchain, supporting bloggers for a long time.
@happycrazycon is also a part of Malaysia community @myach .
Please follow @happycrazycon , let's all connect. ☺
@nathanmars mentioned in the video.
---
---
---
@dcooperation is a community that makes people collaborate and we also have much bigger ideas and it's to gather people from all around the world to be as a single team supporting each other. Now we have people from a lot of countries and we may in the future make meetings in different parts of the world. For example, we have @clixmoney living in Russia, @tibfox from Germany, @alexabsolute from China, @bobaphet from Australia, @kawaiicrush from Canada , @cryptospa from Bulgaria, @cowboysblog from USA, and others. We will be happy to meet more people in @dcooperation. It's so nice that steem is really connecting people.
Written by @clixmoney .
---
---
You're welcome to join our community and send us the video if you want to participate in this.
We want to gather reviews about @dtube to make newcomers understand how awesome it is to be here.
You can answer this questions in the video :
What does dtube mean to you ?
What are you doing for the community ?
What are your plans for dtube in the future ?
This is the website that you can use to share the video : https://streamable.com or simply use google drive.
Let's make @dtube the best video hosting website ever. ☺
Thanks for watching and reading.
People mentioned in the video : @nathanmars & @clixmoney and the best idea to [email protected] improve the idea of #dtubesnap videos.
---
---
---
You are always welcome to join our community @dcooperation. ☺
---
---
---
You can also support our initiative to watch and comment and like our video on youtube to make it trending on youtube to promote @dtube and steem blockchain there.
Here is our amazing video :
---
---
---
Here is the link to our discord server : https://discord.me/dcooperation
If you want to follow our curation trail, you can do it here https://steemauto.com . Find ''dcooperation'' in ''Curation trail'' and follow us.
If you want to delegate any amount of power, you can do it here : https://steembottracker.com/delegation.html
If you want to send any donation, you are welcome to do that, all the donations will be used to power up our account to upvote more dtube's videos.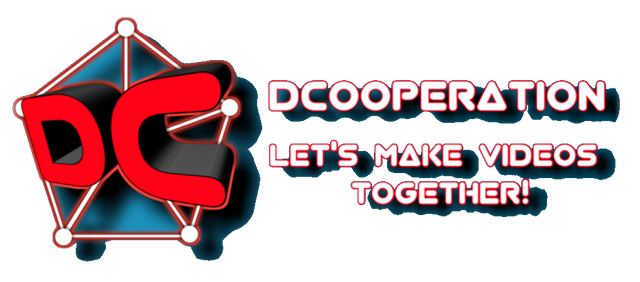 Subscribe to my youtube channel here
---
▶️ DTube
▶️ IPFS