Announcing ONE~LOVE RESOURCES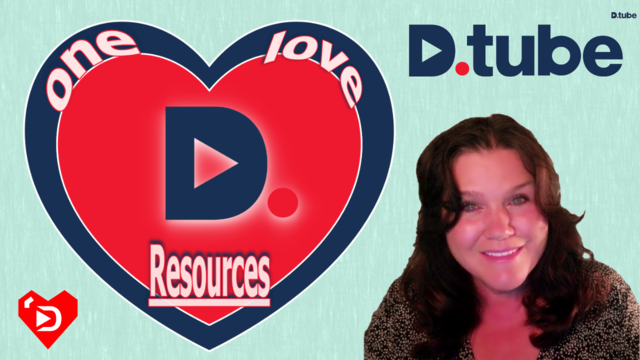 ---
Today I'm coming to you representing the @onelovedtube community which is founded by our very own @D00k13
I'm very pleased to announce the development of a resource project that will over time build more resources for the #steem community with a major focus on Quality @Dtube Video Content.
The objectives will be to educate, inspire and help new comers and community members find their way in a vast area of subjects.
We will cover basic skills and more advanced tasks within the realm of our platform.
We will highlight other communities that have already made great contributions in Resources with the goal giving everyone a smoother process for success here on our blockchain.
We want to encourage everyone to give us feedback and to reach out to us with suggestions and request for tutorials and informative information.
We encourage you to either comment on any of our resource posts or you can follow the link we provide to our discord channel where you can use our "Suggestion-Box"
At this time we are developing more than one option to be able to retrieve and search our resources to give you a user friendly experience.
I'll be posting regularly to bring you more information and updates as this project grows.
Please don't hesitate to reach out to us @onelovedtube
If you were tagged in this video, it is because you are some how featured or highlighted in the message we are sending across today to our fellow blockchain members.
Some mentions are for their on going participation with @onelovedtube and others for their great example of what our community stands for. If for any reason you prefer to not be "tagged" please reach out to me and I will correct that for you ♥
@dtube @d00k13 @gray00 @techcoderx @vladivostock @jongolson @steemsavvy @nathanmars @tanbay @jeronimorubio @mvd @kenmelendez
I am very excited about this new project and I thank-you for watching!



Music from https://filmmusic.io:
"Sirius" by Sascha Ende ()
Licence: CC BY + (http://creativecommons.org/licenses/by/4.0/)
---
▶️ DTube
▶️ IPFS