Steem practical examples - #2 - Showcasing Steem Applications and the token Economy.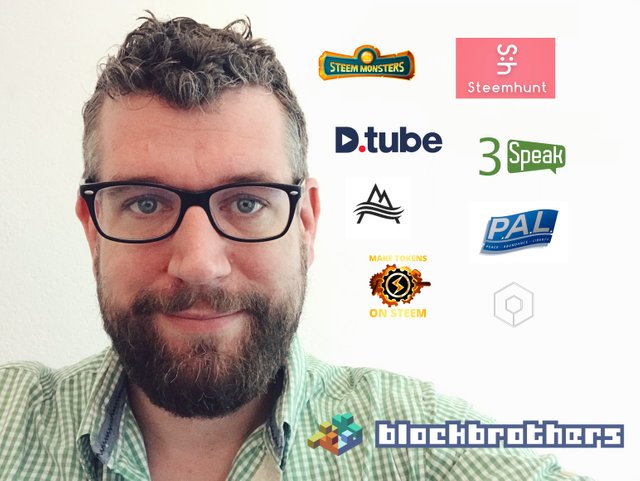 ---
For a lot of people outside our ecosystem Steem = Steemit.com.
This is understandable but also a shame. It's so much more than that!
Steem is the blockchain and Steemit is an app build on top of it.
What we are building on Steem (the blockchain) is the biggest social economic ecosystem in the blockchain space.
Steemit is part of this ecosystem. But Steem itself is so much bigger than that!
On Steem we have the biggest community in the blockchain space and we have many amazing apps build on Steem too that are well used!
In this video, I'm trying to showcase some of those fantastic apps and how they will all be linked on Steem through a token economy.
In order:
---
Steempeak
Steemhunt
D.tube
PALnet
3speak
Steem Monsters
Steem Engine
TokenBB
---
I want to educate people about Steem by making these Practical Example Videos.
I'm still learning how to go about it the best way. This showcase was recorded in one take.
I want to get comfortable talking about all the applications and the only way I know how is through practice.
That's how I learned to vlog too.
I think there is a lot of info here for Steemians that been around for a long time but also anyone that doesn't know much about Steem.
Where I ultimately want to work up to is a 15 min informative showcase reel of Steem and make it spectacular.
All feedback is welcome!
And if you happen to have a witness vote spare. Please consider @blockbrothers for a vote (we are in spot #37).
---
---

---
Please consider us for your witness vote if you think we deserve it here:
---
Vote for @blockbrothers via SteemConnect
Set blockbrothers as your proxy via SteemConnect
---
We are the creators of Steemify a notification app for your Steemit account for iOS.
Get it Here:

---
▶️ DTube
▶️ IPFS