[VIDEO 📹] Muay Thai Night on Ko Samui impressions: Fight 1 - Women Fight!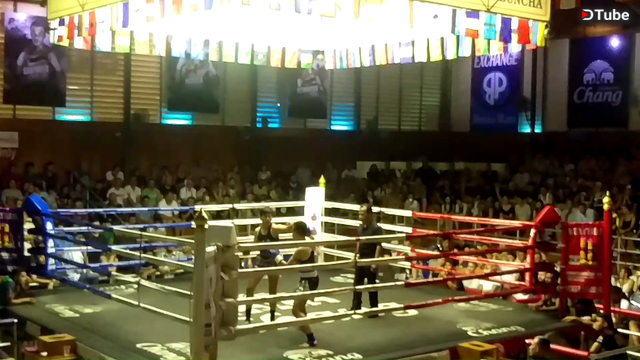 ---
Hello dear Steemians and blog readers,

I have uploaded a new video on my @dtube channel with the first impressions of the interesting Muay Thai fight event I have visited together with @lex030, @kathybell and @jenja on the 28.02.2018 in Thailand, on the Ko Samui island at Chaweng Beach!
---
Just click on the thumbnail picture here to watch the video: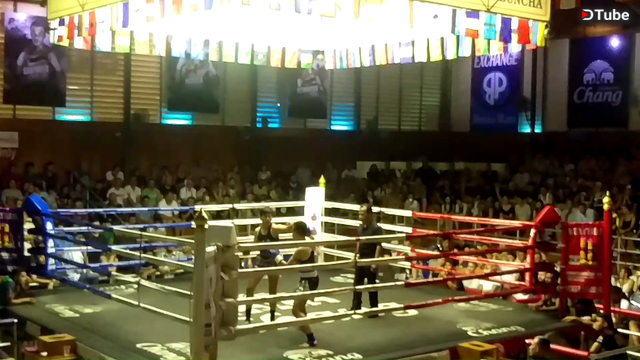 ---
In the video you can get a little impression of the first fight on this night and this first fight was something like a pre-fight between womens, before the main fights for entertainment.
All in all there were 6 fights on this night and it was the first time that I have seen an official traditional Muay Thai fight tournament like this.
These people are training hard for such tournaments and the fights are promoted very much on Ko Samui, so that this is a big honor for them to take part in this tournaments.
As you can also see in the video, these Muay Thai fights are very famous in Thailand and especially on Ko Samui, so that there are no empty spaces, it was really very full. Only some VIP seats were free and if I will visit another Muay Thai Event in the future, I would think about choosing one of them, because you really have a much better view.

---
Hear you later everyone and Steem On!