5 ways to save money to buy more Bitcoin in your 30s in 2019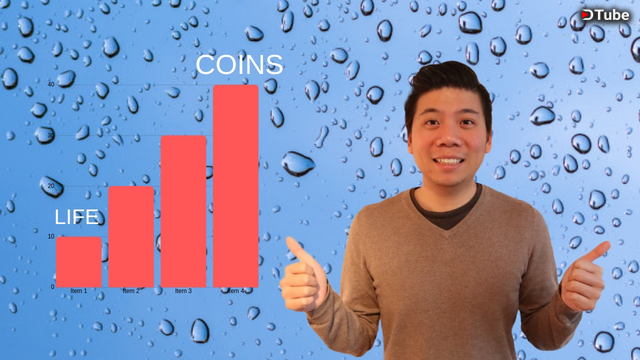 ---
It seems like We are in the possible transition of from turning bullish in the Coin market. So I see this as the perfect time to stay lean and hungry for the next Bull run. that I have no I idea what I am talking about I just buy bitcoin every month and hope for the best. Anyway so whether or not if we are at the bottom, the best time to cut expenses to stay lean and hungry is always NOW! So in this video I am gonna go over how I plan to save more money so I could invest in Bitcoin and the Alt coin market.
Track your expenses.
a. If you don't care about money, money wont care about you. Having a plan is like having a MAP or Compass to navigate at sea, you actually know where you going. If you don't track your expenses everyday how would you know if you are saving money? And how much you are actually saving compared to the previous months. So right after you like this video and subscribe. Please go get the last 3 months bank statement and suffer by looking at how you're draining your hard-earned cash down the toilet and make that change immediately.
And my second Money saver, Cancel your gym membership that you never use. I have seen too much gym no gos in my life time with my friends and family and that includes my self. Gym memberships could cost anywhere between 300-500 dollars a year. And that doesn't even include the time and gas it costs to get there. Also the money you will be burning to fuel your muscles with supplements will keep you in the rat race for years to come. There is a reason why the sports nutrition and supplements market is to reach 12 Billion and dietary supplements like vitamins are fish oil is at 220 Billions that's almost double of the crypto market cap right now. There is a lot of money to be milked from us. I am gonna challenge my self with the free options with just running outside. Plenty of space literally out on the street no one is using. I could literally run for 2 km without seeing a body. And you know what, lifting weights is over rated. There I said it. I am gonna start bodyweight training and calithenx why? Because it's FREE and always have the big picture in mind. The goal isn't to bulk up and compete in the worlds strongest man. I just wanna stay fit so I am not gonna die before or after the next bull run. Unless I am the owner of Quadragacx and I exit scam.
And the third way I plan to add to my bitcoin fund is EAT Less. Yes it's that easy. I am at the stage in life where It is probably better for me to not eat. since I am no longer stretching vertically and everyday it seems like just breathing will get me wider and wider. Obicity and health issues are so common these days, why not just stop eating. With simple google you could find out methods like vegan, paleo, keto and intermittent fasting as alternative ways to a more healthy lifestyle. For me, because my main goal is to save money and buy more bitcoin. I will be looking at intermittent fasting and the what ever is on sale diet. Just think about it, if you fast 2 days a week that would be almost 30% per year that you are not spending your hard earned money eating food and for most crypto traders JUNK food. simple calculation, if you spend 200 a month that would be 2400 a year and 30% of that would be 720. Math is Math and You can't argue with math.
Coming up on the fourth is cut down your entertainment and material desires. This may come down to priorities. I am not saying don't spend money at all. But spend it where it counts. If Netflix is top priority for you then so be it but cut down spending on other things like coffee at starbucks. Or it is really necessary to have that party at a restaurant? Or you pay less and buy all the party food and party related things and host the party at home instead. If you have 20 entertainment items at the moment, reduce it down to 10 or better yet 5. And you will see your net worth rocket to the moon.
Last and the most important. Be strict or even down right mean but be kind to others. We are still talking about prioritization here. And we are at the bottom of the list. Cutting down our expenses could mean that we will have a lot of down time. A lot of nothing to do time. So why not spend it on helping a neighbour our with mowing their lawn, helping children with their homework. Alright I got nothing here. But you will have so much free time on your hands that if you don't plan it out you will end up destroying your plan and ruin the growth of your coin bag. So don't set your self up for failure. Have a Plan ABCD.
So If you guys found this helpful like and upvote and if you loved it and want more subscribe.
Start your passive income here
SmartSteem: http://bit.ly/2ThM1JI
Exchange I use
Binance: http://bit.ly/binanceneregistrenew
Huobi.pro: http://bit.ly/2NmVie5
Canadian Exchange:
http://bit.ly/2BVozYz
---
▶️ DTube
▶️ IPFS