10 Tips to Creating Great Content on DTube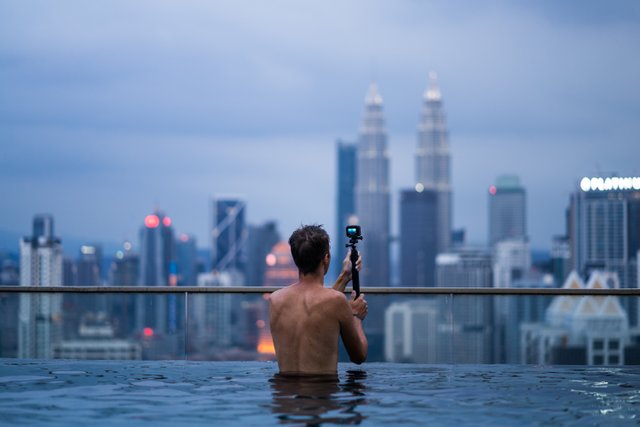 The Future is Video, Steemians.
More people are starting to turn to video content as their source of news, entertainment, and more than 80% of consumers stated that video content has ramped up influence over their purchasing habits/decisions.
With the recent backlash from Youtube creators over demonetization practices, which we covered here, paired with the rise of new video sharing services, such as DTube; it's never been a more perfect time to include great video content in your brand strategy.
The attractive concept behind DTube is that it's built on the Steem blockchain and pays creators in Steem or SBD via the up-votes and likes of their content. Because, we're still in the early stages of the DTube era, it's only practical that one who builds an organic following on Steemit would strive to do the same on its partner, DTube by building a strong and valuable presence.
Below, are simple but strategic, and often overlooked steps to know you're producing great content!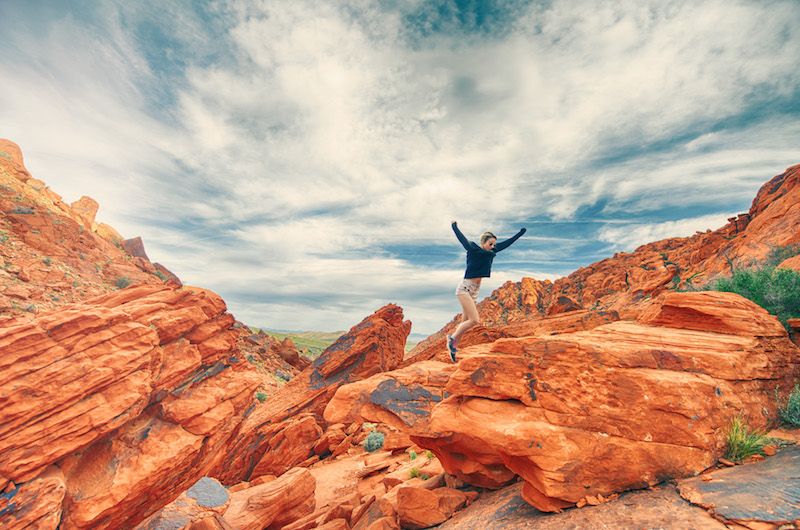 1. Focus on Creating a Strong Message
Sure, clear images and crisp audio are beneficial, but what's more important than that, is ensuring you're providing adequate value for your audience's attention. In fact, within the first 5 to 10 seconds, it should be made certain who you are trying to engage with, and what problems you may be trying to solve. The first 5 to 10 seconds are so important, that this time should be dedicated solely to giving your viewers a reason to keep watching.
Which actually goes hand in hand with the next step...
2. Know Your Audience
This entails asking yourself questions such as the following -
What does my audience want to watch?
Where/how is my audience consuming their content now?
This will require you to research your "competitors" (i.e the existing channels producing content similar to yours already). Dissect the content you view and strip away until you're able to work out a sense of what makes the content so popular. Then, take those techniques and craftily apply them to your own videos.
3. Have Energy
Even for the most charismatic person you know, It'd be wrong to say this should go without saying, there's no doubt that staring into a camera and talking may feel uncomfortable. This is a challenge that one learns to overcome with putting in the time to produce content they believe in.
Creators who do radiate their passion through the screen and remain high energy on camera, are without-a-doubt more likely to hold attention better than another person who's producing the same content with dull and monotone execution.
Next time you turn on the camera to start recording, just try to speak louder than normal and animate your body language. It will feel odd and you may curse yourself silly, but the extra enthusiasm will create a more engaging video.
4. Pre-production
It's no secret that high-quality videos aren't accidental. There is always some deal of pre-production and planning involved. This involves making sure that you have the proper equipment for the type of content you will be producing (ie, video camera, mics, good lighting).
Also, it never hurts to have a script or bullet-list that you can refer back to when in the midst of filming or editing. You can use this as your "storyboard" to plan transitions, complex shots, or planning the overall structure of the story.
5. Complete the Description
The Description is a place many people tend to neglect when creating video content. This is a MISTAKE. For one, this is your space to freely state anything about the video. It will benefit in providing viewers any additional information before the video and if done well, can satisfy leftover questions after watching your video.
Keep the most compelling information up front, taking time to include popular keywords. Aim for describing the entire video within the first paragraph. Though longer descriptions never hurt, be mindful of the 360-390 character limit before viewers have to click "show more" to continue reading. Try to keep the first paragraph within this word count and save additional information or external links for later.
Staying on top of your descriptions will let your audiences know you're serious and helps sculpt a more professional brand around your content.
6. Keep Up with Trends
It's imperative to keep an eye on hot news or trends in your field.
You benefit from this by remaining up to date and informed on what's going on in your industry, while also providing the most valuable content that your audience has their attention on and is engaging with. Tap into these sources, and let them propel your next idea onto the screen.
7. Thumbnails
The simple square box that makes up a majority of your click-throughs. Besides the title, the thumbnail is the single biggest influence on whether a viewer will click on your video. We recommend uploading a thumbnail to get the best possible outcome for your image, and follow these steps to ensure your thumbnail is compelling and captures attention:
Stick with a large image, (minimum width: 640 pixels) with an optimal image size of 1280×720 pixels
The thumbnail should be clear and focused, a close-up of a face(s) typically works for this
Avoid clickbait as your thumbnail should accurately represent the context of the video
Add text to the thumbnail that emphasizes the purpose of the video
8. Be Homegrown
Within the past two years, viewers have found more value in creators that put in the time and work to grow their channel instead of "launching it." This requires patience on your end, but no demographic is more partial to grassroots movement than viewers of online content. If you keep releasing content on a regular basis, and stay true to your voice and nurture your engagement, your presence will grow.
9. Work Around Popular Video Formats
This is self-explanatory, and if you have a message that you're struggling to decide the best way to communicate it via video, this video content guide is a time-saving reference:
Informational - news, content information, etc. A great example of this are "unboxing videos" where the video publisher films themselves taking products out a box for review, from start to finish.
Entertaining content that is fun and laid back, with an easy-going vibe that usually steers away from seriousness.
Educational - this can include, how-to guides, interviews, tutorials, and reviews. Beauty care, cooking, and home improvement are three of the most lucrative and sought after areas within this.
10. Stay Consistent
You should not expect to be an overnight success. That means you have to do more than upload a single video and log out. Neglecting to read the comments or monitor the engagement it gets will hinder your growth. Building a successful and quality DTube channel requires time and maintenance. Above all, viewers will expect consistency from your channel and content you produce.
I recommend planning a few videos ahead of time and if you ever find yourself unsure if you'll be able to produce a video on a designated day, shoot for scheduling a day that you can film more than one video.
Above all, whether you post a daily vlog to DTube every day, or upload a video every other week, the key is to remain consistent, stay focused, and be authentic. Save this article if it helps, so you can refer back to it when you're editing your next (or first) video. And, remember...show your true self and don't shy away from being a little loud and exaggerated. Your next viewer may love it :)
So, slide over to DTube and start crushing it!
Always looking forward,

Ken Wayne, Content Strategist
Slide over to HyperFundIt and become a part of the positive disruption in your community: https://www.hyperfundit.com/members/kenwayne/