How To Make Every Dollar Count! 🙂 | Vlog #301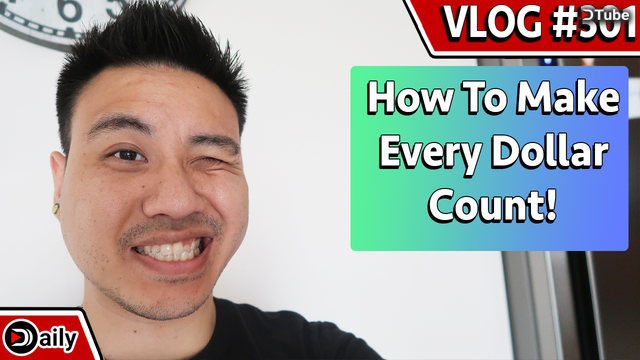 ---
Hey SteemSquad and DTubeNation!
It's the zero dollar budget. Make all your monies count!
Have a lovely day and hope you join me on this epic journey #SteemOn
My Steemit Profile - https://steemit.com/@kevinli
---
Background Music by Epidemic Sound
https://player.epidemicsound.com
Join the DTube discord:
discord.gg/dtube
---
FOLLOW MY CRYPTOCURRENCY JOURNEY SO FAR
Vlog #300 - Become Unbreakable. Re-invest In Yourself

Vlog #299 - Singapore Humidity Destroyed Me

Vlog #298 - What I Love To Do In Hotel Rooms!

Vlog #297 - Go Hard On 1 Thing. Dabble The Rest