@zord189 sent me OMNIVORI grubs (his new venture) all the way from Malaysia! I payed with STEEM :)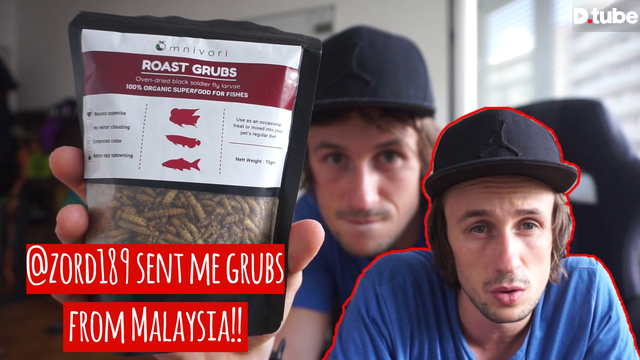 ---
Ok, the plan actually was to even eat them :D But I somehow lost apetite after smelling the package hahah :D It just smells exaclty like food I used to feed my turtle when I was a kid...deffo not a pleasant tasty smell. Also, they're much smaller than I've thought..I kinda expected bigger and fluffy pieces...something like those Bear Grylls used to eat :D Sooo yeah, not eating these for now..but we'll use them for fishing with a friend of mine soon :) Thx @zord189!!
Check out their webpage http://omnivori.com!
Would you eat them? Am I the only one who bailed on it! Don't hesitate and write @zord189, he'll send you some for sure! Omnivori to the moon!


Join me and learn new skills on Skillshare! :)
---
▶️ DTube