The Tragic Fire of the Cathedral Notre-Dame in Paris and the pointed Reason.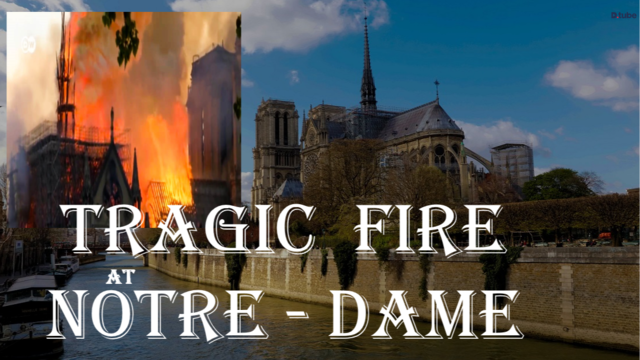 ---
You probably heared about the news what tragic happened to the one of the Iconic Gothic Church Cathedral Notre-Dame in Paris . I couldn't help it but I was in tears while watching the beautiful and sacred Church burning and Falling . My last visit there was just last two weeks ago and made a video for the Gothic and Iconic Church it just doubled the impact to me too.
Nine centuries building and two wars past the Notre – Dame still standing up but it damaged in just a couple of hours and the most sad to hear the reason is just NEGLIGENCE..
Another test for the French and I know they will overcome this and help the Notre-Dame Build Stand tall again.
"We will rebuilt the Cathedral All of Us Together, it's probably part of france destiny and it will be a project for years to come , I am commited to this " France President Emmanuel Macron .
Thank you for watching ..
Video used: DW News
Mjtravel
Music :Hallelujah by: Roy and RoseMary Instrumenta
Video Backup