VIDEO: WATCH ME TAKING STEEM POWERED HEALTHCARE TO KIDS IN THE OFFLINE!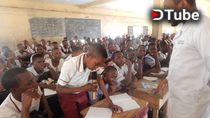 ---
Watch me giving a talk to the leaders of tomorrow on Cancer.
"The cancer cells will begin to take up the energy that is meant for normal cells (in the body)"
I believe these kids will live a healthier life after this.
Steem has helped me reach out to them through my knowledge!

Its time to groom the African child.
Many of them said they wanted to wear white just like me in the nearest future.
That's what happens when you inspire people to live their dreams.
I was once like those kids. Sitting that same way listening to people who came to our school to teach us.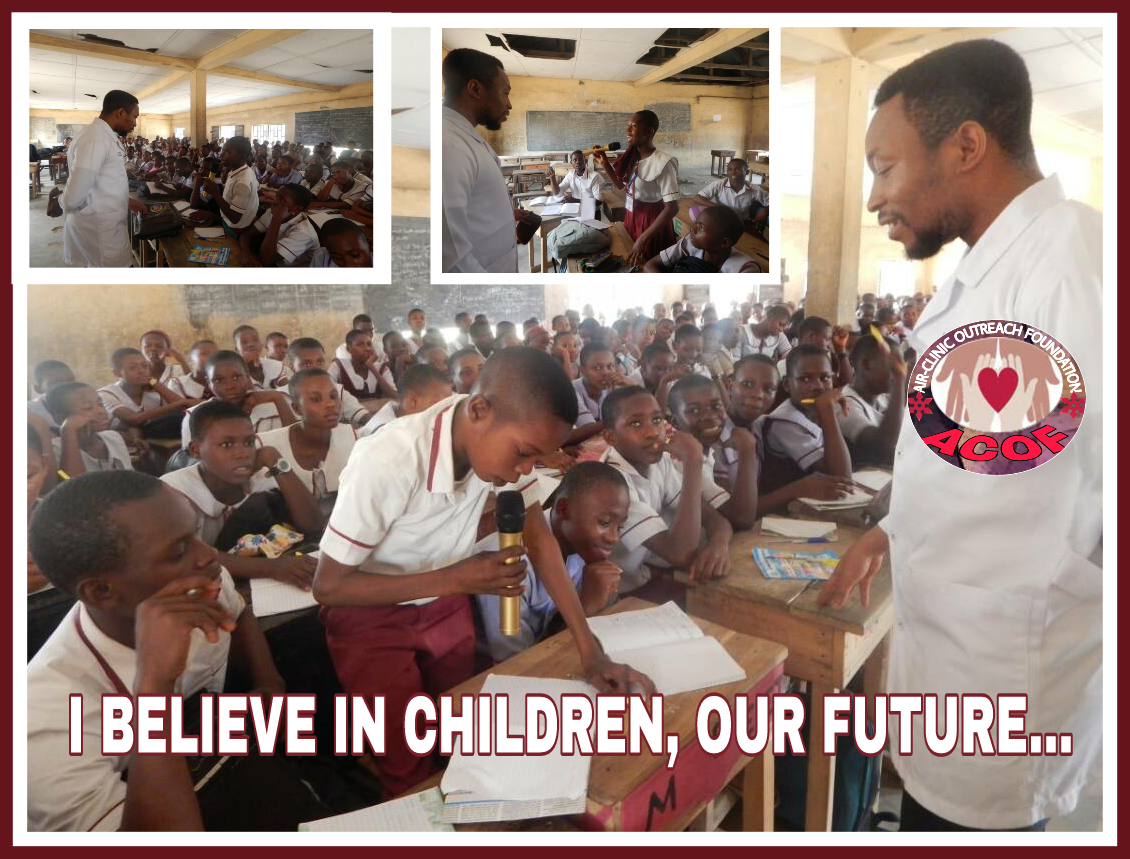 Now I am all grown and I have to do the same too.
The circle of life must continue to rotate non-stop till the world ends.
This is now a matter of life and death
If we don't teach the younglings who then do we teach?
They say, "an old dog never learns new tricks".
Yeah, that's why we have to catch em young.
Groom them well now their bones are yet to fuse and their brains cells are intact
Show them the way that they may choose the right path
The economic situation in Africa may be bad
Many blame the government, the developed nations, etcz
Many blame others but themselves.
The question is; what are you doing to make things better?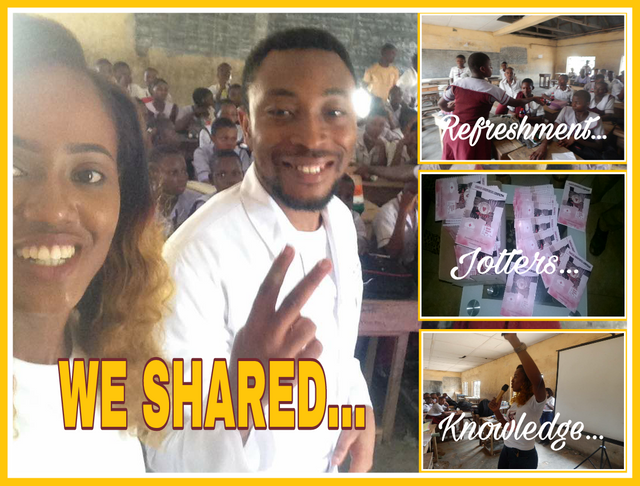 Our world could be much better.
There could be less untimely deaths.
There could be less illnesses and diseases
Only if we take preventive measures seriously.
Prevention they say is better than cure.
No truer words has been said.
The costs of manpower and financial muscles lost is innumerable
How about we channel all those losses into making negative things not happen!?
We need to invest time and money;
Not just in chasing money but in
Education of children, training of our women, promotion of healthy lifestyle etcz.
So that we would have a future that we all will be proud of.
Tomorrow is here already
Today is gone already
Yesterday is forgotten already
But scars of yesterday can ruin today and mar tomorrow.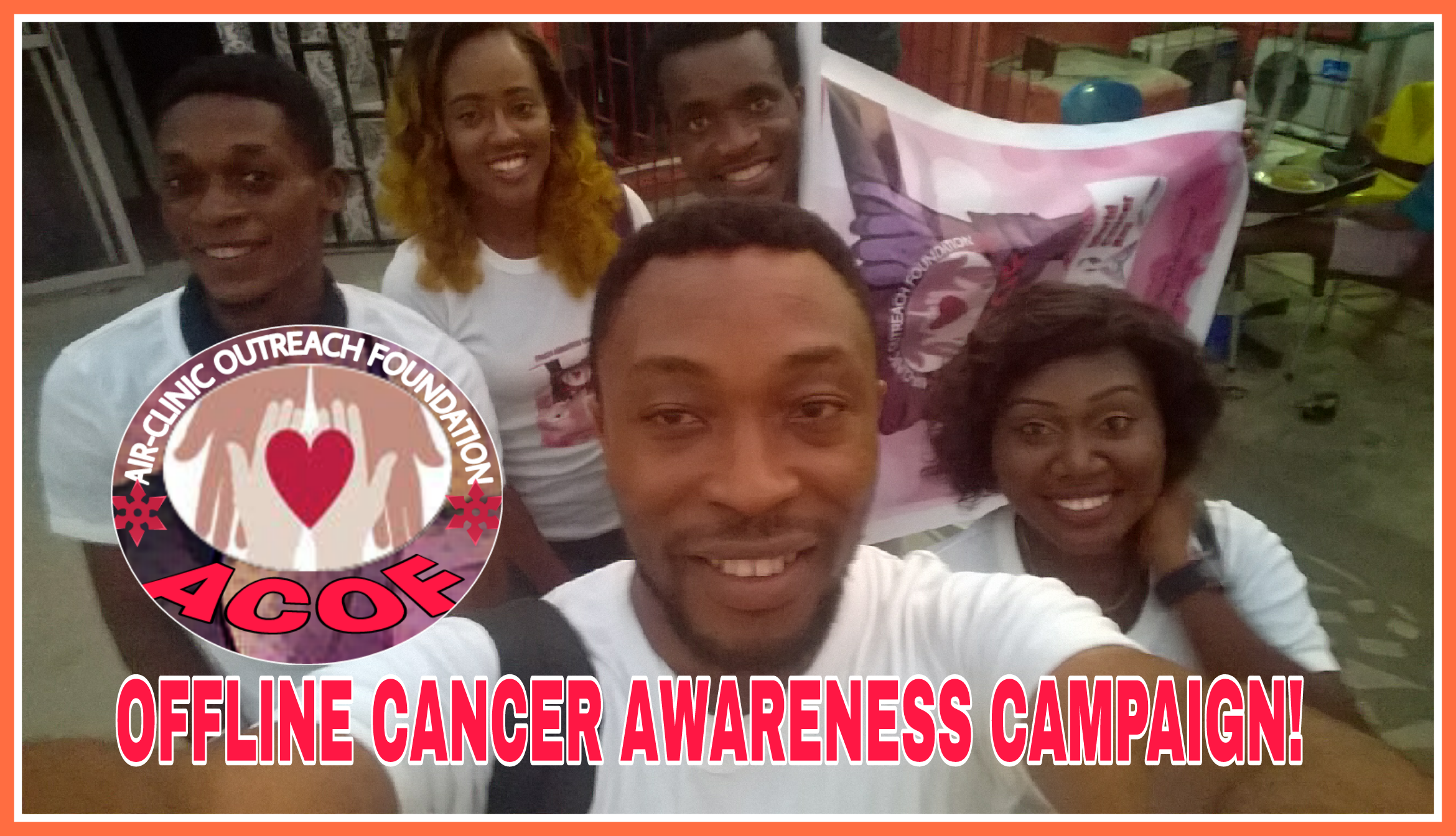 Shout out to the best outreach team in the world
You guys made me ( us) proud.
From planning to execution was top-notch
I wonder how it would have been done without y'all.
@Magdnrobinson, @Gidionline, @Xpressng, @Jeline.
You all Rock!
Not like peebles...but like Big rocks; Aso Rock, Zuma Rock etcx
Let's do this again soon! Love yah!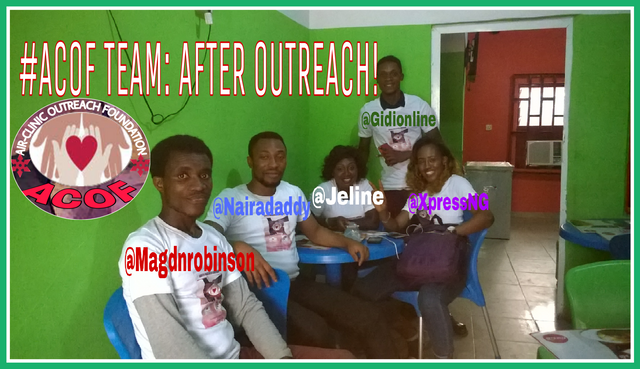 We also thank the school Principal and the teachers that stayed back.
Even though it was beyond closing time.
You hung around due to the passion you have for kids growing.
You have given all of you just to pass knowledge
Teachers are the backbone of education
Good teachers are rare to find.
The ones we met at Community High School Uyo are good people.
We love their patience and wish them well.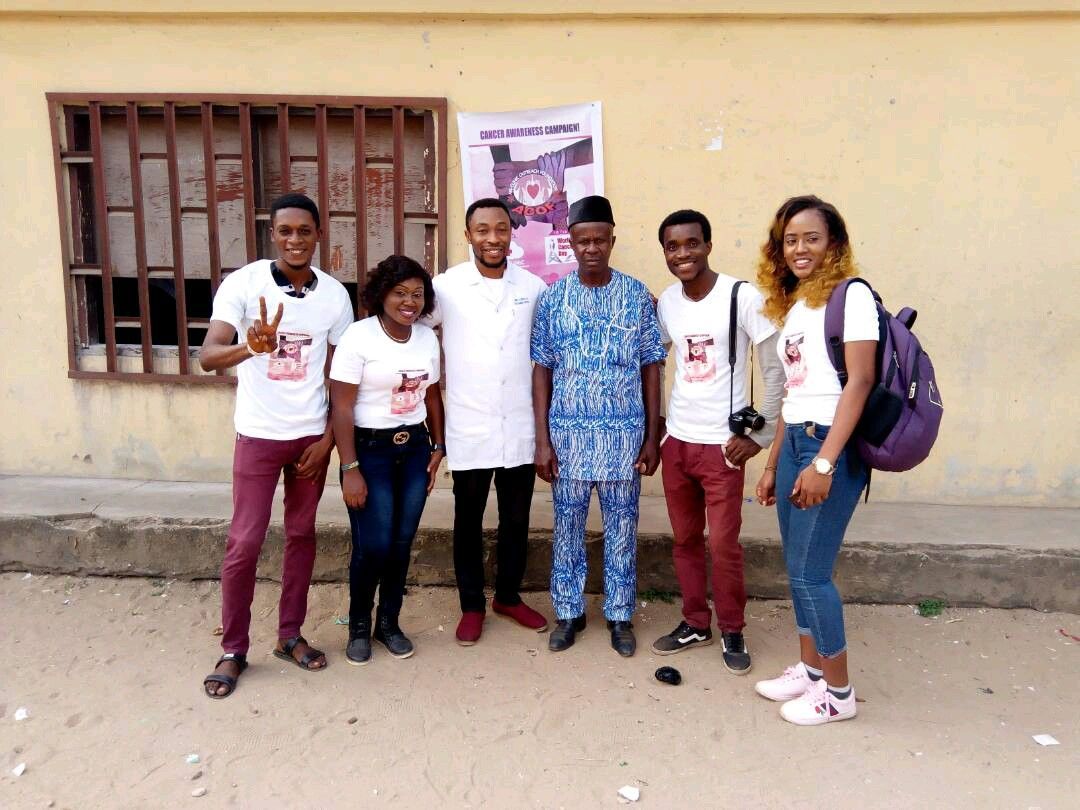 ---
For others that have supported us and @air-clinic in different ways, we really appreciate you all!
Don't ever stop believing in magic!
---
Feel free to visit my blog;
https://steemit.com/@nairadaddy
Also check out Air-Clinic;
https://steemit.com/@air-clinic
You can join our health community on Discord;
https://discord.gg/rqded5m
Thanks for watching!
---
▶️ DTube
▶️ IPFS