Diggy Metro On Investing In Your Craft, Why Being a Rapper is Dumb + More! (The Hip-Hop Shop)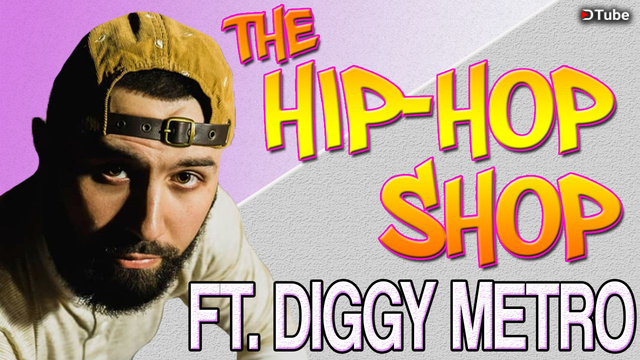 ---
Whats up, fam?! On this episode of The Hip-Hop Shop I sit down with Diggy Metro! Be sure to go check out his new album, "Mourning After Reign Fall" which can be streamed on all streaming services!
Here is a breakdown of our conversation:
(0:33) Dig's Record Label, Mellow Wav Records
(12:45) The Music Business
(14:20) Investing In Your Craft
(17:10) Breaking Down His Album, "Mourning After Reign Fall"
(20:00) Dig On Saving His Father's Life From Drowning
(29:30) Talking About Being Just Another Broke Rapper
(30:00) Why Being a Rapper is Stupid
(38:00) Why Your Family & Friends Are Not Your Fans
(44:00) Deep Conversations on Life
---
Comment Below and let me know your thoughts about the interview! If you want an interview, please comment below!
---
The Hip-Hop Shop is a place where listeners can come together and indulge in only the best music the genre has to offer. I also curate underground music on my Facebook fan page and produce weekly Song of the Day segments which features new artists.
---
Follow Diggy Metro:
► IG: https://bit.ly/2Mt138c
► YouTube: https://bit.ly/2IxVcfB
► Soundcloud: https://bit.ly/2MoJfek
Nick's Socials:
► Facebook Fan Page: https://bit.ly/2xL61uq
► Steemit: https://bit.ly/2IpssGr
► IG: https://bit.ly/2ESsysH
---
▶️ DTube
▶️ IPFS