Nakayla On The Writing Process, Streaming Services, Her Definition of Beauty + MORE!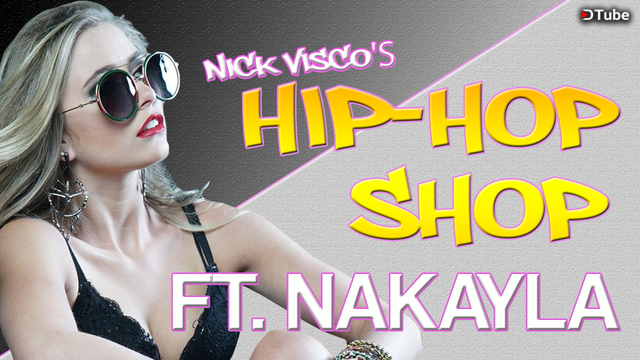 ---
Whats up Fam?! For today's episode please welcome Nakayla! She is a 17 year old singer from Texas with a ton of passion. In this interview we cover various different topics, hope you enjoy!
---
Here is a breakdown of our conversation:
1.) Nakayla talks about the creation process of her first EP the writer (3.22)
2.) How she felt overwhelmed when putting her EP together (5:28)
3.) How involved she was in the writing process for her EP (7:00)
4.) Her song "Out Of Your League" and what it means to her (8:56)
5.) Her feature with rapper Lil Miles and how it helped her reach with a new audience (9:45)
6.)Her songs Gone Today and Dear Dad and the personal importance of both those records to her (12:38)
7.) Her song "Dear Dad" and how she wrote this for both herself and for listeners who miss their fathers (14:02)
8.) Why releasing EPs as a new artists is better than dropping a full length album (15:00) (HOT TAKE)
9.) How Nakayla learned the ins and outs of the music business at such a young age (18:23)
10.) How to get your music on streaming services (19:10) (HOT TAKE)
11.) How Nakayla is able to channel her passion into the music (21:22)
12.) Nakayla on pulling from other peoples experiences with her songwriting (22:56)
13.) Nakayla breaks down the importance in being authentic with her records (24:20)
14.) How Nakayla has established self awareness (26:55)
15.) The moment when Nakayla decided to quit music and later finding her voice (27:31)
16.) Her new EP, "She Is" and the kind of sound she is trying to reach for (31:08)
17.) We talk about societies perception of beauty and Nakayla's own definition of the word (33:02)
---
Comment Below and let me know your thoughts about the interview! If you want an interview, please comment below!
---
The Hip-Hop Shop is a place where listeners can come together and indulge in only the best music the genre has to offer. I also curate underground music on my Facebook fan page and produce weekly Song of the Day segments which features new artists.
---
Follow Nakayla:
► IG: https://bit.ly/2OIU6Bk
► Facebook: https://bit.ly/2PhjVtl
► Soundcloud: https://bit.ly/2OBmmW8
Nick's Socials:
► Facebook Fan Page: https://bit.ly/2xL61uq
► Steemit: https://bit.ly/2IpssGr
► IG: https://bit.ly/2ESsysH
---
▶️ DTube
▶️ IPFS