Lilo Key On Being Bullied In Highschool, Discovering The Winning Formula for Success + More!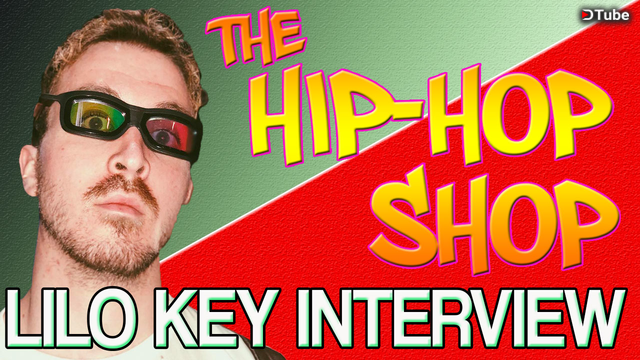 ---
Whats up, fam?! On this episode of The Hip-Hop Shop I sit down with Lilo Key! Be sure to go check out his SoundCloud page to learn more about his music!
Here is a breakdown of our conversation:
Growing up in Amish Pennsylvania: (4:11)
Being bullied for making music in High School: (5:38)
Lilo Key's exposure to music while living in Amish Country: (8:33)
Lilo Key discuses how his mother wanted him to originally be a Christian rapper: (9:48)
Culture shock in moving from Pennsylvania to NYC to attend school at SVA: (12:05)
Consistency and not falling prey to the temptations of drugs and alcohol: (13:45)
Lilo Key on work life balance and how it doesn't apply to him: (15:15)
Lilo Key on the moment he knew that he wanted to pursue music full time: (18:12)
Lilo Key on figuring out the formula to blow up in the music business: (25:36)
The biggest misconception about being a rapper: (30:07)
How to maintain a humbleness about yourself: (31:36)
How knowing about the business effects the way one makes music: (33:31)
His plans on staying independent or taking a major label route: (35:41)
Lilo Key making the choice between being a rapper or a music business man: (38:00)
---
Comment Below and let me know your thoughts about the interview! If you want an interview, please comment below!
---
The Hip-Hop Shop is a place where listeners can come together and indulge in only the best music the genre has to offer. I also curate underground music on my Facebook fan page and produce weekly Song of the Day segments which features new artists.
---
Follow Lilo Key:
► IG: https://bit.ly/2mJXhfT
► YouTube: https://bit.ly/2uQhHZa
► Soundcloud: https://bit.ly/2uSeIj3
Nick's Socials:
► Facebook Fan Page: https://bit.ly/2xL61uq
► Steemit: https://bit.ly/2IpssGr
► IG: https://bit.ly/2ESsysH
---
▶️ DTube
▶️ IPFS