Johnny Watkins Talks Gratitude, His New EP, Establishing a Brand + More! (The Hip-Hop Shop)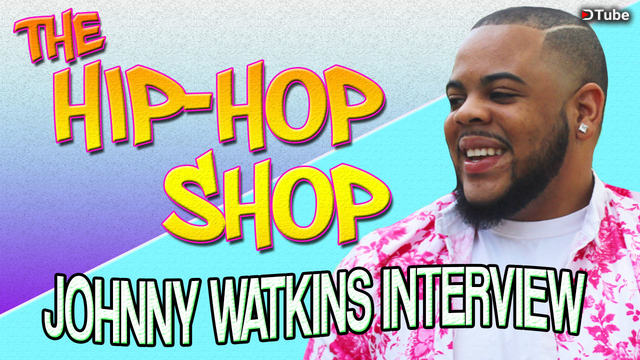 ---
Whats up, customers?! On this episode of The Hip-Hop Shop I sit down with my homie Johnny Watkins. Be sure to go check out his new EP, "Talk That Talk" which can be streamed on SoundCloud.
Comment Below and let me know your thoughts about the interview! If you want an interview, please comment below!
The Hip-Hop Shop is a place where listeners can come together and indulge in only the best music the genre has to offer. I also curate underground music on my Facebook fan page and produce weekly Song of the Day segments which features new artists.
---
Here is a breakdown of our conversation:
(1:00) Johnnys journey in music
(1:50) Importance in establishing a brand while being a musician
(3:18) Understanding who you are as an artist
(4:35) Key experiences which effects the moves he makes
(6:05) Going through the quarter life crisis
(8:20) Being thankful
(9:28) Talking about his album
(11:50) Johnny talks about his alter ego
(12:35) Johnny talks about producing
(14:30) Johnny talks about how his music must be representation of who he is regardless of the sound
(17:10) Jonny talks about his collective past 12
---
Follow Johnny Watkins:
► IG: https://bit.ly/2JXSwgX
► YouTube: https://bit.ly/2Md48Jv
► Soundcloud: https://bit.ly/2tfT5bz
Nick's Socials:
► Facebook Fan Page: https://bit.ly/2xL61uq
► Steemit: https://bit.ly/2IpssGr
► IG: https://bit.ly/2ESsysH
---
▶️ DTube
▶️ IPFS