Calling Out DTubers To Help Us With NETCOINs Contest [Win Upvotes]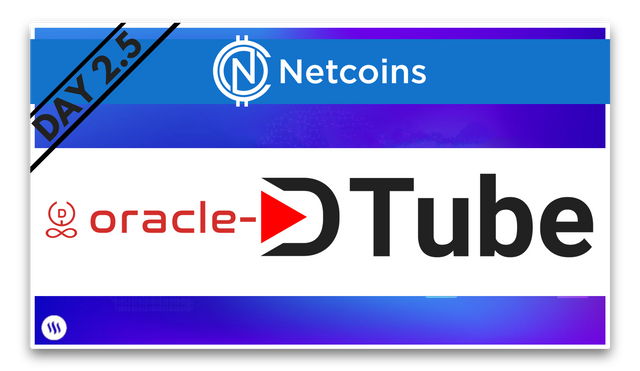 STEEM TO THE MOON
In addition to our current contest, we are launching one more. Why? Because we are serious and we want STEEM To WIN. If you do not know what we are talking about, please check these posts in reverse chronological order -
We are now pursuing various STEEM communities to talk about NETCOINs Contest and why it is important to VOTE for STEEM. One of the most important one is @DTUBE. We love what they are doing for the Blockchain. This time we are calling out all the video makers on DTube to come forward and talk about this! There are some rules to follow as usual if you want to get rewarded.
GUIDELINES
Talk about NETCOIN's contest in your video and tell people why it is important for every STEEMian to vote.
Add the screenshot of your vote!

Tag five of your STEEM friends too!
Share on Dtube, Youtube and other social media websites like twitter. Provide proof with screenshots. It is not mandatory. The more, the better. We will reward you on that basis.
Ask people to vote everyday. VOTING CLOSES OCTOBER 20th, 11:59 PM PST.
Use #exchange-blast #promo-steem tags.
Resteem this post.
If you have already done this, you can prepare another video as a followup.
Enjoy doing this task for the love of STEEM.
REWARDS
Share the links of your video in comments. Top 10 will get sureshot upvotes. Rest we will curate as per quality.
GOOD KARMA
This is the time to talk to your family and friends about STEEM and ask them to VOTE as well.
TASK OVERVIEW
Vote for STEEM to get listed for free on NETCOINs (http://contest.gonetcoins.com/). They are currently running a contest in which we can vote for our favorite coin to get listed on their platform. Read "TASK DETAILS" to understand how voting can be done. You can vote for STEEM everyday for the next 5 days!
NOTE: STEEM has been nominated already so you need to VOTE for it and do not NOMINATE. Read Task Details to know more.
WHAT HAPPENS WHEN STEEM WINS
We all will win because STEEM will get listed on NETCOINs. And this is what it means:
Getting your coin sold in 171,000 retail locations in over 53 countries across 6 continents
Press releases and media exposure on financial sites and crypto sites (Nasdaq, Globenewswire, Coinmarketcap, Coincodex etc…)
Global OTC desk availability
Source: http://contest.gonetcoins.com/
Note: All SBD Earnings from this post will go to @ADollarAday Charitable Initiative by @Pennsif.

Oracle-D
is a new STEEM blockchain business venture bringing new investment into the ecosystem. Founded by @starkerz and @anarcotech, we previously were co-founders of the #promo-steem and @steem-ambassador projects, and we developed the CAMPUS curation system, which is a fully decentralised system for distributing rewards.
Core Mission
We remain apolitical, and our number one goal is to raise the price and utility of the STEEM blockchain, improve culture and education about the blockchain, and create opportunities which support exceptional quality content creators through collaboration with investors and clients. In other words, to add as much value to the blockchain every day as we can.

You can support us in the following ways:
Go to our campaign's link given above and donate to us. The funding we get will be used only to cover the expenses of the events we will attend to attract more investors.
Upvote & Resteem this blog and spread the word about Oracle-D and our campaign.
Support our writers and their content which will ultimately empower quality on the STEEM Blockchain.
Upvote @Oracle-D witness by going to https://steemit.com/~witnesses or by using SteemConnect
Join our curation trail in SteemAuto to maximize your curation rewards.
Any kind of contribution is much appreciated and thank you for being a part of this Journey! Also, please do not hesitate to connect with us for any kind of collaborations that can help the STEEM Community grow.

Note: This blog has been posted using eSteem Surfer created by @good-karma. It's a wondeful Desktop client for STEEM Blockchain. Download it today from https://esteem.app/#downloads