Colours 2019 - Rány Těla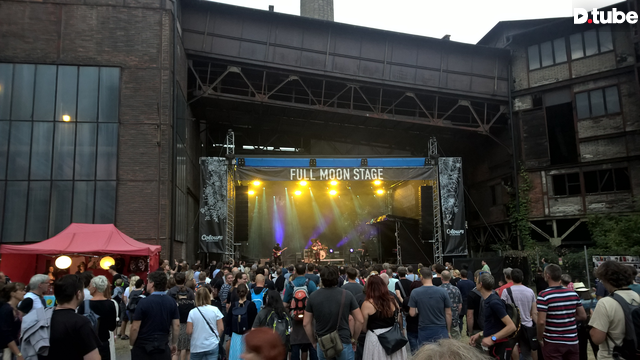 ---
Videa z Colours 2019 #3 den 3. - 19.7.2019
Zase se tady vracím ještě ke Colours 2019, kdy Vás tentokráte nechci ochudit o další video ze třetího dne Colours. Po HF21 jsem zjistil, že se nevyplatí nikomu používat boty a to ať už kvůli snížení příspěvků za post kvůli zvětšení příspěvku kurátorům nebo kvůli tomu, že se za hlasy od botů tvrdě platí downvotováním od ostatních...
Rány Těla - Rosa
Rány těla patří k legendárním jménům, ale myslím, že se o nich až na alternativní scénu moc neví. Začli spolu někdy v polovině 80. let 20. století, na počátku devadesátých let se už jednalo o zavedenou klubovou jistotu. Po jánevímanikolikaletech jsem je zase viděl teď na Colours. Trošku mne dostával, dle mého názoru nepřílieš povedený zvuk, což jsem ale přikládal na starosti spíše umístění pódia Full Moon Stage, protože si myslím, že to není úplný ideál pro čistý zvuk.
Jinak tuhle pecku - Rosa jsem zaslechl až někdy v březnu tohoto roku (kaju se za to :-)) jinak bych ji dal do nejlepších skladeb roku minulého. Takový Nick Cavevovsky temná záležitost, která se tomuto temnému pojetí Nicka Cavea and The Bad seeds z osmdesátých let dosti podobá
Pro ty, kteří mají rádi Nicka mohu doporučit klip, který jsem na youtube našel...