Awesome Skate Day!! With My Crewmate Ruah, Lawrence & Wency - TWS Skate Vids Vlog!!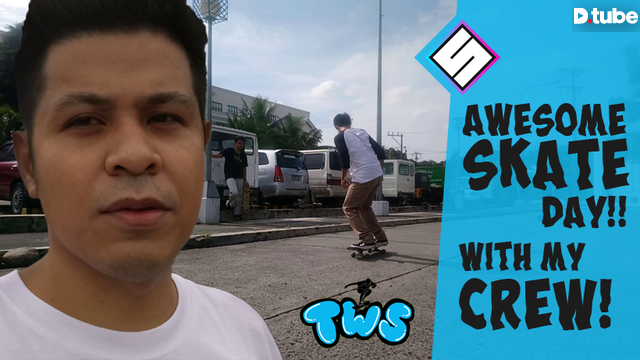 ---
Hey guys!
Today I want to share to some of my clips of crewmate while skating at the Ynares Center last Wednesday of this week September 04, 2019. That is the moment while I'm skating with the old gang again I'm so glad to having fun with them again and I'm so happy to see them again after a couple of months because we have a different thing first to do than skateboarding.
I want to introduce to you some of my crew members first Ruah he is my buddy since we are kids and If I'm not wrong we play skateboarding start since 2008 but in 2011 Ruah's stopped to skating and in this year Ruah's back and he plays skateboarding again. Lawrence, I meet this guy on 2012 and he is a kid on the moment he is so dedicated to playing skateboarding and he has so many tricks at the Ledge and Rail he is one of the best skateboarders of our crew. Last is Wency like Lawrence I meet that guys so very young at the time he is not much to play skateboarding but when I saw him again he is so talented in this sports he has also more tricks at the ledge and rail. I don't have much time to talk about how good are them just watch the video and enjoy...
---
Vlogging Gear
Sony Xperia XA1
Mini Tripod
FIND ME HERE!
---
Filmed & Edited By - @toffer
Song: Block Party: One Month Off
---
PS: I've been playing skateboarding since 2005 and start filming and editing since 2011. On TWS skate video you'll find a random of tricks and behind of skateboarding, we are not pro skater we just skate for fun and I really love this.
---
▶️ DTube
▶️ IPFS