Island to Island in New Zealand | WastedLife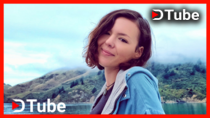 ---
We go Island to Island in New Zealand on the one and only Interislander.
We ride our car on the ferry across the channel that connects the North and South Islands of New Zealand, The Cook's Strait. We have an epic adventure and super keen for the south island.
#findtimeinterislander
Waste your life & Join the Adventure
And Subscribe : )
---
FOLLOW US
⇢ https://www.instagram.com/sophodophalus/
⇢ https://www.instagram.com/madmatyb/
⇢ https://www.facebook.com/wastedlifevlogs/
---
CHECK OUT OUR PREVIOUS VLOG: https://goo.gl/Whxbx4
---
Hi!
We are Mat & Sophie. A Kiwi & a German!
Life enthusiasts. Freedom Seekers. Backpackers.
Living a free, simple & pure life.
We have been traveling the world for more than 3 Years now.
We want to find excitement in every day by doing what we love.
To some, we are wasting our lives by traveling instead of focusing on a career or doing the norm.
But we proudly embrace the title 'Life Waster' and we want to share our story with all the other Life Wasters out there!
As long as we can find a solid connection we will be posting daily vlogs.
Big plans are ahead of us, so join the journey and follow us as we take on the globe.
---
▶️ DTube
▶️ IPFS