10 Steem Dollar Giveaway and Bonuses inside!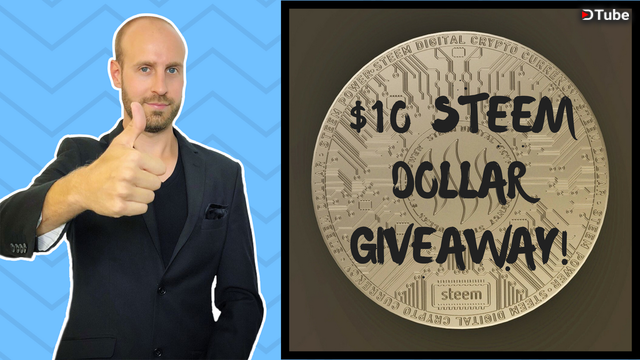 ---
In today's video I can't wait to share with you that I'm giving away 10 STEEM DOLLAR to one lucky winner, and this is a giveaway for all of you who have followed me, upvoted, all this kind of fun stuff. Watch the video to see how you win.
Want to learn more about Cryptocurrency?
Enroll in my bestselling Cryptocurrency courses today for only $9.99!
STEEMIT 2.0 MASTER CLASS VIDEO COURSE:
https://www.udemy.com/steemitcryptocurrency/?couponCode=JPACADEMY9
How To Buy Bitcoin For Beginners!
https://www.udemy.com/buybitcoin/?couponCode=JPACADEMY9
Join the Joe Parys Discord server: https://discord.gg/U2QqET
If you enjoy these videos would you please SMASH that Like, Upvote, and Subscribe button to show your support!
PLEASE UPVOTE, LIKE & SUBSCRIBE! Thanks for watching :)
Follow me:
Website: http://www.joeparys.com
Udemy: https://www.udemy.com/user/josephparys/
Steemit: https://steemit.com/@joeparys
YouTube: https://www.youtube.com/channel/UC8g_o_0wHJUsp67lJA69yhg
Instagram: @JoeParysAcademy
Click the BELL ICON to turn on my post notifications!
LETS REACH 50,000 FOLLOWERS TOGETHER! ☺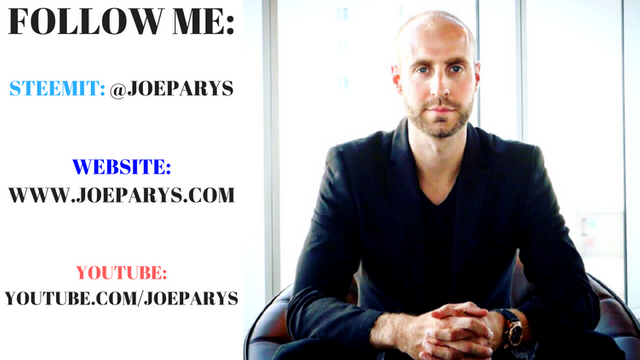 ---
▶️ DTube
▶️ IPFS