I'm Back + Get Out There And Network!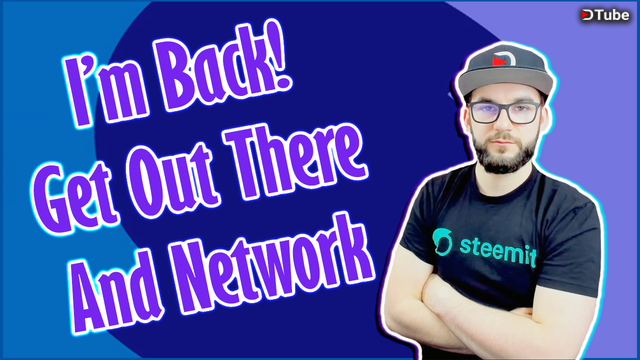 ---
I'm back after a brief hiatus and I want to hear what you want to learn about on Steem and other blockchain social networks or if you have any specific thing you want me to cover.
I also briefly dive into being involved and networking in your field and how I've seen a massive improvement in my successes within my field by getting involved in conferences and meetups and that you should do the same!
Youtube alt link:
Also note I haven't done a giveaway in a while because Steem is so down and I have to continue affording my server, but as the price recovers I'll go back to doing giveaways


Feel free to donate to me to help keep me going

ETH: 0x3fcb3018cbd53e0a6c93048eb5c7199487d7b7fe
paypal.me/scottcbusiness
Social Media And Contact Info

🙌 You can also follow me on:
Twitter - https://twitter.com/Scottcbusiness
Facebook - https://www.facebook.com/ScottCBusiness
Instagram - https://www.instagram.com/scottcbusiness
LinkedIn - https://ca.linkedin.com/in//scottcbusiness
Steemit - https://steemit.com/@scottcbusiness
Minds - https://www.minds.com/scottcbusiness
Discord - ScottCBusiness#5242
EasyDex helps spread awareness for and is an occasional sponsor of mine and an awesome decentralized trading exchange solution. They're doing some great work.
Witnessing On $STEEM
If you believe in me as a witness kindly vote for me by going to https://steemit.com/~witnesses and voting for me at the bottom by typing in my username 'scottcbusiness' or click on the link below



Click the above text to vote for me!


---
▶️ DTube
▶️ IPFS