DtubeSnap #2: Growing From Emotion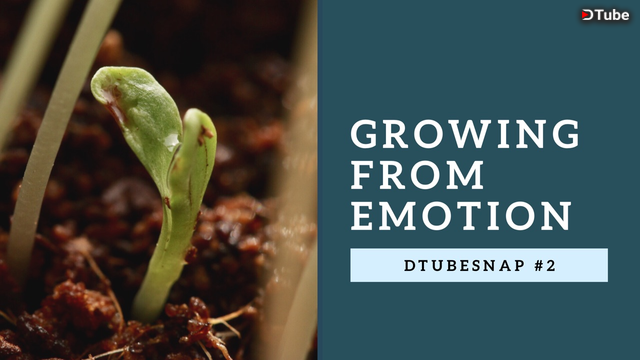 ---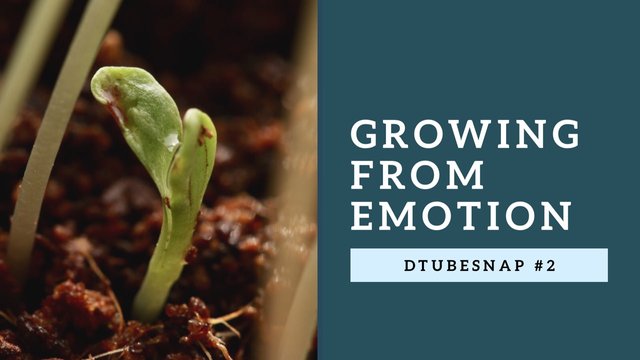 Sometimes our emotional states can make us really absent-minded and we end up making stupid mistakes as a result. This video is a little bit about my recent experience of that and how I overcame it.
So on Thursday we went to an Industry Awards evening for the Stainless Steel industry as my dad was up for a Lifetime Achievement award for the company he created that has been going strong for over 30 years, as was one of his products. Unfortunately my dad passed away March this year from a rare bone marrow cancer topped with motor neuron disease.
I knew that when my mom had to go up to receive the award, that I would get a bit emotional but I wasn't fully prepared for how the emotion took over me completely!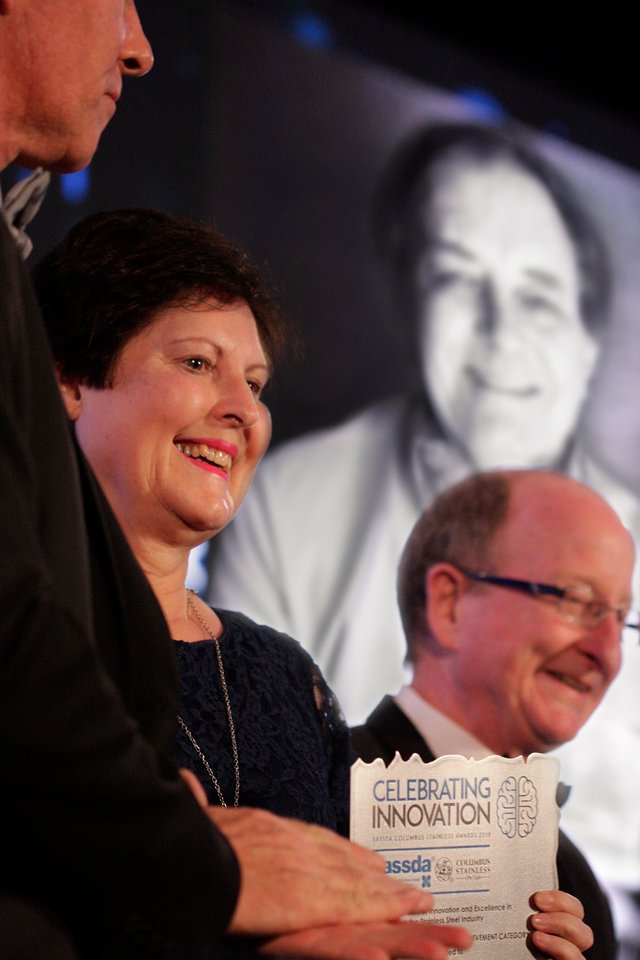 It must have been this image of my mom standing there, accepting the award on my dad's behalf, in front of his photograph up on the screen.
I wasn't prepared for the linger of the emotion that followed. The whole of Friday I was so absent-minded and scatter-brained, making terrible mistakes all day long.
"True courage is the willingness to fully experience whatever you are feeling at the moment. You can attempt to run from your emotions, but eventually they will catch up with you. They will chase you, haunt you, until finally you give up the chase. "
-Brandon Bays
I've been doing a lot of reading and video watching about the power of now and the power of self-healing (which is completely related by the way).
"Emotion only lasts in our bodies for about 90 seconds. After that, the physical reaction dissipates, UNLESS our cognitive brain kicks in and starts connecting our [emotion] with past events."
-Jill Bolte Taylor
So, I decided to just do a bit of meditation, becoming completely mindful and aware of my thoughts, feelings and the state of my body. Then, instead of suppressing my emotions, to allow them to amplify and completely wash over me, and therefore out of me. It can be scary to amplify what we perceive as negative emotions, but once it's over (90 seconds later or less), complete love and wholeness takes over - and that his so therapeutic and transcending.
"Know that whatever is happening in your life right now, it's there for a reason. Just accept the things the way they are. Just relax and let go of all the mental constructs that your mind is creating. Acceptance leads to wholesome right action."
-Brandon Bays
Heeding the advice of all the wonderful information I have been learning, by fully and presently feeling an emotion that is bothering me, I have begun to notice this amazing clarity in my mind and even in the energy in my home. I am able to be a better mom, and actually I find myself my children behaving better - I think they are so sensitive to our emotional clutter!
"See if you can catch yourself complaining, in either speech or thought, about a situation you find yourself in, what other people do or say, your surroundings, your life situation, even the weather. To complain is always nonacceptance of what is. It invariably carries an unconscious negative charge. When you complain, you make yourself into a victim. When you speak out, you are in your power. So change the situation by taking action or by speaking out if necessary or possible; leave the situation or accept it. All else is madness... When you live in complete acceptance of what is, that is the end of all drama in your life."
-Eckhart Tolle
Thank you for watching, and I hope you can also find the courage to face your emotions and ultimately grow stronger because of them.
---
▶️ DTube
▶️ IPFS