E-SASS : Efficient School Automation and Security System
Efficient School Automation and Security System ( E-SASS)
Overview: E-SASS is an IoT based school automation and security system. It's basically a system to securely and efficiently take data and records of the students like present, absent, offensive records etc. to present and utilize them in an easy to access manner.
Description: At the gates of the Institute, a RFID and Biometric scanning based system records the coming and going of students along with the time. This data is uploaded to a database.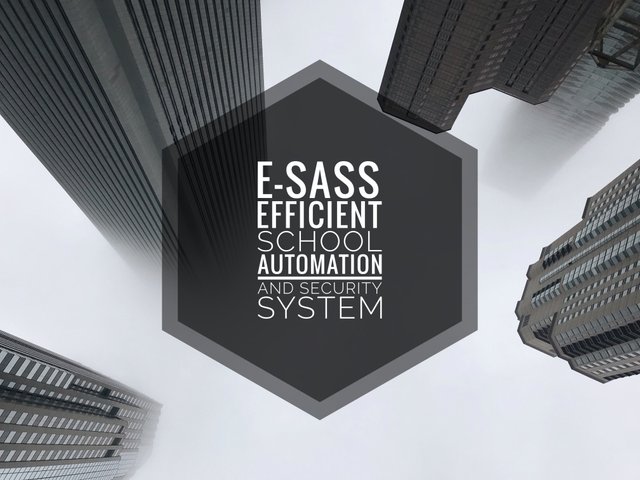 There is a
software based system
( with an alternative of
chatbot based system
) which allows teachers and other authorities to add and change other data related to the students.
All of this data are displayed on the widgets on the digital display boards of the class. Along with this, anyone can receive necessary information by texting the automated chatbot. The dedicated app can also be used for this case.
The transparency and accountability of both the students and the Institute increases as-well-as complex, monotonous and repetitive tasks are took over by machinery which results in the increase of productivity and efficiency and decrease of mistakes and corruption of an Institute.
Proof of Concept
Parts / Software ( Front-end ):
RFID Cards
RFID Sensor
Phone ( To run: Messenger / Dedicated App )
Parts / Software ( Back-end ):
Server ( Heroku / Raspberry Pi)
Messenger Chatbot
Dedicated App
Procedure:
With the help of RFID and Fingerprint scanning technology a security and data storing system is made which is attached to a door like structure.
The saved data iss transferred out to a central hub and uploaded to a server.
The Messenger Chatbot and Dedicated App reads the saved data.
Authorized people can add other types of data as well.
With the help of different software this data could be utilized to various extents.
Uses:
Automatic roll call of all students and auto-sorting of data.
Sort roll call into Present, Absent and Late.
Furthermore sorting into School/College, Version, House, Class and Section.
Seat Plan Widget and Information Board: Widget will show the pictures of "Present" students according to seat plan and automatically rotate seat plan per day.
Extract information from database and feed it to "Absent Student Alert" software.
Make data accessible through chatbot on popular messaging platform, "Facebook Messenger". Class Teachers can easily excuse students by sending a message to chatbot. Specialized Phone App could also be created and make the procedure more smooth.
The information supplied through Facebook Messenger could be controlled for privacy. Information availability could be set to Public, Teacher, Class Teacher, Member of Staff and Higher Authority Only.
House Achievements and Point System could be created to award the Houses on basis of their class performance through Facebook Messenger or dedicated App.
Student of the month, Class Captain and other positions of students could be chosen automatically on basis of performance.
Offensive records of past could be accessed and new ones added.
Conclusion:
E-SASS can handle simple day-to-day tasks like present-absent and seat plan display and rotation to more complex tasks like Information Transparency, Awarding System and excusing students from class. Thus, it has a scope of replacing the traditional system and make the schooling system more modern.