Pray to Lombok,NTB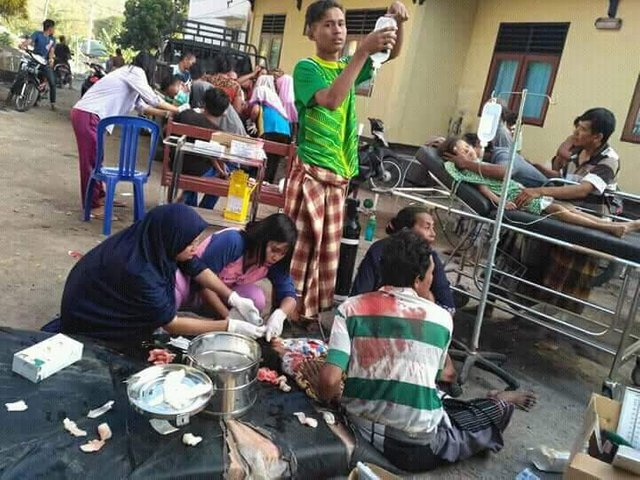 Head of Meteorology Climatology and Geophysics (BMKG)
Dwikorita Karnawati said until 21:20 pm
recorded aftershocks 203 times occurred around the epicenter of the East Lombok earthquake
with the largest magintudo 5.7 SR and the smallest 2.1 SR.
As reported by Antara News Agency, Dwikorita through telekoferensi from Lombok, NTB,
received in Jakarta, Sunday, July 29, 2018,
said aftershock decay could happen for several days or even weeks ahead,
and BMKG will continue to record this condition.
The tendency of aftershocks weakened with the density of events also decreased.
So he says by looking at this trend it is very unlikely that a larger earthquake will occur there.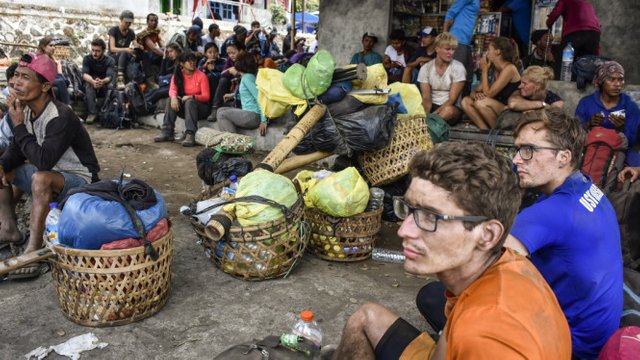 BMKG conducted an information update related to the 6.4 SR earthquake that occurred in NTB until 20:20 pm
ie the depth of the epicenter is 24 km below the sea.
Currently BMKG teams are in the vicinity of the epicenter installing a "portable digital seismograph" to monitor aftershocks.
Previously Head of Center for Volcanology and Geological Disaster Mitigation and Geological Disaster Mitigation,
Geological Agency (PVMBG) Ministry of Energy and Mineral Resources (ESDM) Kasbani said PVMBG
immediately send an Emergency Response Team to conduct an investigation.
Emergency Response Team (TTD) PVMBG Geological Agency on Monday, July 30, 2018, will go to two disaster sites,
namely East Lombok and North Lombok. The TTD team consists of four earthquake experts from the Geological Agency will mapping the impact of earthquake events,
identify local soil characteristics through microtremor measurements and provide technical recommendations with regard to geological damage.
Direct socialization to the community and coordination with the NTB Provincial Government
and East Lombok Regency and other related agencies will also be conducted by TTD Team.
Communities are asked to remain calm and follow directions and information from local government and local BPBD.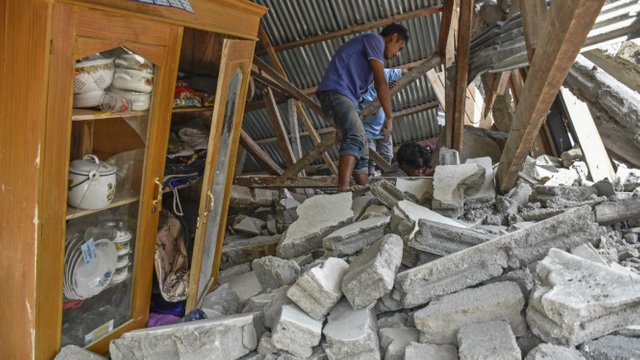 Earthquakes occurred on land and the shock was felt very strongly in the area around East Lombok and North Lombok.
This area is composed of alluvium rocks and volcanic deposits that are degradable, thus strengthening earthquake shocks.
An earthquake measuring 6.4 on the Richter Scale (SR) shook East Lombok Sunday (29/7),
at 5:47:39 pm. To date an earthquake is followed by more than 140 aftershocks with a magnitude range M5.7 - M2.1.
BMKG reports that the major earthquake centers are at coordinates of 8.26 LS and 116.55 BT,
with a magnitude of 6.4 SR at a depth of 10 km, is 28 km northwest of East Lombok.