Wünsche euch allen frohe Ostern! Wish you all a happy easter!
Servus liebe Steemians!
Ich wünsche euch allen ein frohes Osterfest und schöne Feiertage mit euren Liebsten. Auch wenn dies aufgrund der Corona Pandemie kein gewöhnliches Osterfest ist, sollten wir nicht unsere Laune und Freude verlieren. Es kommen bestimmt wieder bessere Tage.
I wish you all a Happy Easter and happy holidays with your loved ones. Even if this is no ordinary Easter due to the Corona Pandemic, we should not lose our mood and joy. Better days will surely come again.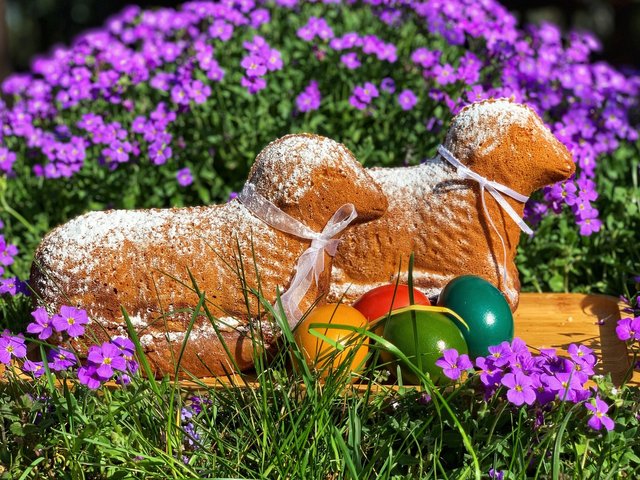 Meine Schwester hat diese beiden Osterlämmer gebacken, ich habe sie dann noch etwas in Szene gesetzt bevor sie verzehrt wurden. Die waren echt lecker!
My sister baked these two Easter lambs, and I put them in focus before they were eaten. They were really delicious!
Schöne Grüße, Lukas.
Best wishes, Lukas.