EasyDex Sharedrop & Pool Change Announcement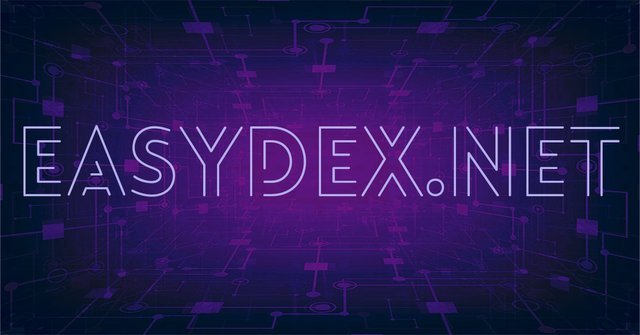 Greetings everyone! Today we are excited to announce that we will be doing our next sharedrop on Friday, July 13 after the pool closes for that day. The token we will be sharedropping will be the Whaleshare token. For those that don't know, Whaleshares were created last year as a means of tokenized curation and a thriving community soon developed around it. Now,the Whaleshares community will be launching their very own platform very soon with EasyDex embedded right in! The Whaleshares chain is getting closer to completion and the Whaleshares community is near and dear to hearts. In fact, EasyDex was founded by some of the founding members of the Whaleshares community and was originally created to be added to the Whaleshares platform.
The Whaleshares chain will have an initial supply of 21 million, 10% of which will be sharedropped on holders of the Whaleshare token. We wanted to ensure that PB token holders have a good head-start on the Whaleshares chain so decided it was time for us to sharedrop some Whaleshare tokens on PB holders! To this end, we have allocated enough Whaleshare tokens to give 1 Whaleshare for each 20 PB tokens each user has. Whaleshare tokens will be exchangeable for stake in the new chain at a rate of 8.4 Whalestake (stake in the Whaleshares chain) for each Whaleshare token. So, users will receive 8.4 Whalestake in the new chain for each 20 PB tokens they hold.
The snapshot for the sharedrop will take place after token distribution next Friday, so there's still plenty of time for everyone to gather more PB tokens. Since Whaleshare tokens can't be divided, PB token holders will receive 1 Whaleshare for each full 20 PB tokens they hold. To be eligible for this and all other sharedrops you must hold the tokens in your account and tokens cannot be in open orders.
Friday will also be the 60th day of the PB token campaign. After discussing the progress with our token holders on Discord we have come to the conclusion that PB tokens are currently significantly undervalued. So, we will be changing the distribution of PB tokens a little bit to help ensure that they are priced more appropriately on the open market by limiting the supply of tokens released each day. So, after we take the sharedrop snapshot on Friday, the daily allotment of PB tokens will be reduced back to 500 tokens a day. We will continue our buyback program where we place a buy order each day at the same rate as the pool price. We will also be committing to at least one sharedrop a week.
Additionally, we will be putting the tokens we have collected from the buyback program on the market paired with each of the EasyDex crypto gateway and bridge assets. The sell price will be updated each day to be equivalent to the pool price for that day so users will have several options available to them for obtaining PB tokens. Both our crypto gateways and our fiat bridges have been growing in popularity each day as word spreads about the benefits we provide. We have many other things in production including our ETH/ERC20 gateway that is nearing completion. Litecoin gateway will be implemented either shortly before or after the ETH/ERC20 gateway with Z-Cash coming soon as well.
We also have a few other surprises coming up soon that we aren't ready just yet to announce so be sure to stay tuned to find out what's in store! In the meantime we invite you all to join the community on discord or on telegram. We try to make sure there is always someone around to answer questions, resolve any issues or just to have fun conversation. Hope to see you there!