Illinois bankrupt due to criminal, corrupt, city, county and teacher employees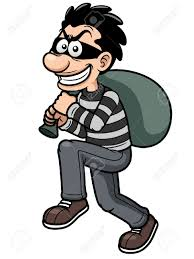 Illinois is broke due to criminal city and county government employees. Yes, 63,000 Public Employees With $100,000+ Salaries Cost Taxpayers $10 Billion from a recent article on Zero Hedge 7-26-2017. Here are some examples.

For example you have 20,295 teachers and school administrators – including superintendents Joyce Carmine ($398,229) at Park Forest School District 63, Troy Paraday ($384,138) at Calumet City School District 155, and Jon Nebor ($377,409) at Indian Springs School District 109. Four of the top five salaries are in the south suburbs – not the affluent north shore.
Then there is 9,567 college and university employees – including the southern Illinois junior college power couple Dale Chapman ($465,420) and Linda Terrill Chapman ($217,290). The pair combined for a $682,000 income at Lewis and Clark Community College. You have got to be kidding me $682,710.00 per year salary at a JUNIOR COLLEGE. I went to one of the top 30 Colleges in the nation and the PhD professors got around $50,000.00 a year.
Where else on this planet can you get a six figure income to be a local truck driver, tree trimmer, and street light repair worker? These criminal municipal and school employees need to be brought to justice. Wait until Illinois explodes in unrest do to the financial collapse. Guess where the people are going to look to place the blame? Enjoy your blotted pensions and salaries while you can.