Kiss My Aaaaaaaa....tichokes.
You know that scene in Wallace and Grommit where one says: ' and the other one goes 'kiss my aaaa...rtichokes', the kind of joke that goes over little ones heads but makes the adults giggle? That one? Yeah, it's still doing it for me. I tried to find a link but couldn't, so you have to go and watch 'Curse of the Wererabbit' just for that line.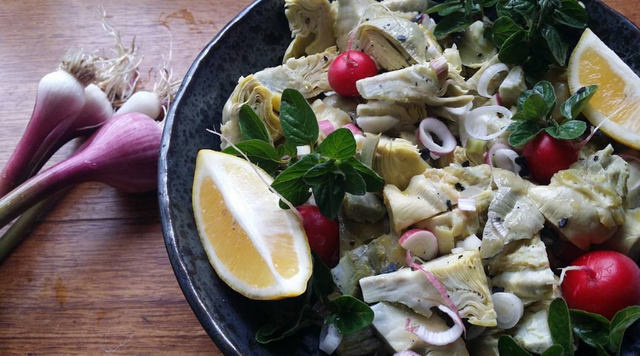 Moving right along, one of the sexiest and most romantic moments of my life was J. introducing me to artichokes. He steamed them (not steemed, stop being single minded) and then we ate them by peeling off the leaves and dipping them in butter and feeding them to each other so we could skim the flesh with our teeth until we were left with the tender hearts - by which time, our hearts were tender too... and then... stop it!
Moving right along, back to the present moment, J. actually can't eat them (FODMAP, a cruel and torturous story), so I've reduced our artichoke somewhat. They're such a cool plant - huge silvery leaves in the spring and extraordinary cool flowers. They're related to the thistle. Most people wonder what the heck these alien plants are in my garden, and in being told, wonder - what do you do with an artichoke? How do you prepare them? Most people know them as those overy vinegared slimy things on pizza, but damn, they're sooo much better than this.
How to prepare them? This might give you a clue...
I do it a bit differently as I don't want to be there all day preparing artichokes. I simply grab them all, rinse in water and vinegar to get the earwigs out (tap tap tap against the kitchen sink) and then steam them with a few bayleaves and a few slices of lemon.
They're done in about 20 minutes to 30 minutes depending on the size (mine are fairly small this year). I then simply peel off the tough outer leaves, slicing off the chewier top, so I'm left with tender hearts. These are then tossed in an olive oil and ACV marinade with lemon juice, salt, pepper, fresh herbs and sliced garlic.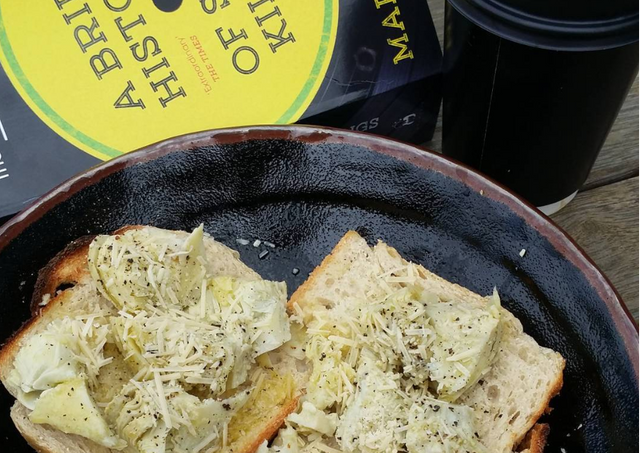 They keep in the fridge for a good few months, but never, ever last that long. I love them on sourdough with shavings of manchego or parmesan.
And are they good for you?
Like any fruit or vegetable, there's absolute benefits to eating artichokes. Links to studies can be found here, here and here. It's been used as a medicinal remedy as early as 400 BC, both for it's nutritional value but also as a digestive aid. In the 1500's, it was recorded as being used for liver problems, and in the 1850's, a French doctor used an extract from the leaves to treat jaundice, prompting modern day studies which have shown that it's particularly beneficial for the liver. In fact, it's one of the few plants that DO have extensive studies on it, probably for this reason. However, it seems that is the artichoke leaves that are of more benefit - I have to look into how I'm fertilizing or watering them as I don't think my leaves are really edible. However, I could make an artichoke leaf tea, which I think I'll try just for interests sake!
Another point of interest or confusion for me is that some say it's meant to be good for sufferers of IBS, yet isn't FODMAP friendly because the hearts are high in fructans. Is this just because of the leaf versus heart? Perhaps it's also in the way they are prepared - tinned hearts are more friendly for FODMAP than untinned, but I think I'll have to test this personally on J. to see what works for him individually. Like any remedies or foods, personal research and professional advice is recommended. One man's ally is another man's poison, after all.
---
---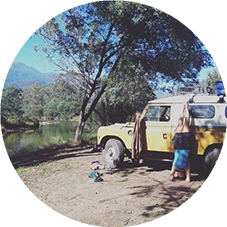 If you're a supporter of all things natural healing, you might like to read our introductory post here. We'd also love to welcome you on Discord here!!