You are viewing a single comment's thread from:
RE: IT''S PUBLISHED AND IT'S FREE FOR TWO DAYS !! "99 Reasons Why Earthships Are Freaking Awesome", THE BOOK!..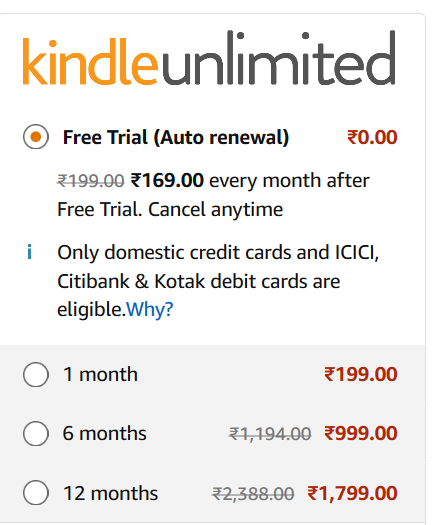 I was trying to download today and its telling me I have to automatically sign to pay Rs 169.00 every month after trial. Does it mean, I can cancel before I pay ?