Cannabis Infused Candy Sushi by Anna Diaz of Weedist (Cannabis Recipe)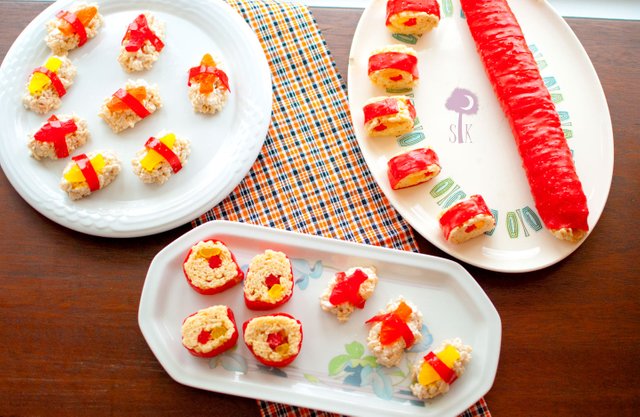 Let's keep the candy train rolling with Anna Diaz's Candy Sushi made with cannabis infused butter. These are a fun edible to make for parties and it's Halloween season so there may be a party or two coming up that you can bring these to.
This recipe is inspired by Rachel Ray. I wonder if she smokes weed...
Ingredients :
5 Tablespoons cannabis infused butter
20 large marshmallows
2 1/2 Cups Rice Krispies
5-8 red licorice twists – I prefer Red Vines; Rachael prefers Strawberry Twizzlers
5-8 fruit roll ups – any flavor
Read the full recipe at : http://www.weedist.com/2013/07/great-edibles-recipes-candy-sushi/
If you enjoyed this recipe please upvote and follow. Thank you!
Image source : https://slimpickinskitchen.com/sassy-candy-sushi/