This Is Japan
Explore everyday life in Japan
School Events
---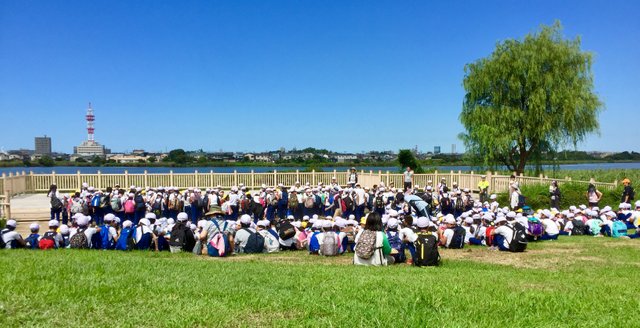 ---
While it may look a school walk out,
seeing close to 600 elementary school students walking through the city in small groups, it's actually a school sanctioned event. Something called a zenkou ensoku, or in English, an "all school outing."
Japanese elementary schools have many events throughout the school year, which begins in April and ends in March. There is an annual sports day, in which all of the students are divided into two teams and spend an entire day competing in two categories, cheering and athletic events. There is a chorus festival, in which every class from every grade sings a song to the school. There is a marathon day, in which all of the students from each grade, divided by gender into two groups, compete in a one to two mile run (roughly). There are class trips that tend to focus on having students spend time in nature and work together to cook a lunch of curry or some other food. There are work-experience days, and there are events like this one, that challenges students to complete a physical task that is within their ability but, perhaps, at the edge of their limits.
---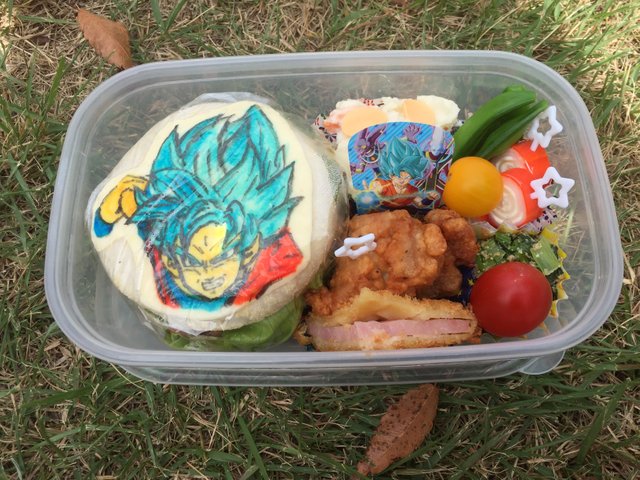 ---
In the city where I live,
each of the schools has a day where all of the students divide into mixed grade groups of about seven students and walk between 10 and 15 kilometers. The goal is generally to walk to a park that is between 5 to 8 kilometers from the school, eat lunch there, and spend an hour and a half playing games of the students' choosing, generally dodge ball and some form of tag. After running around freely for an hour and a half, the students are expected to return to their school on foot, and to walk home after that.
For first grade students, who are either six or seven years of age, this outing can be quite a challenge. For many students, it is the first time in their lives they have walked this far. For sixth grade students, this outing can be quite a challenge because they are responsible for the safety and well being of their group. They are the ones who must keep track of where their group members are at all times. They are the ones are expected to consider the ability of every one in their group and set the pace at which they will walk. They are the ones who are supposed to make final decisions about where to set up camp in the park and eat lunch, and which games to play, etc. If there are problems that arise, it is the sixth graders that are expected to do their best to find resolutions.
There are, of course, adult chaperones following the groups around who can step in when and if necessary, but the point of this kind of school outing is for students to take responsibility for themselves and for the others in their groups. In a sense, it is a full day of team building and leadership experiences disguised as a day of walking and free play.
---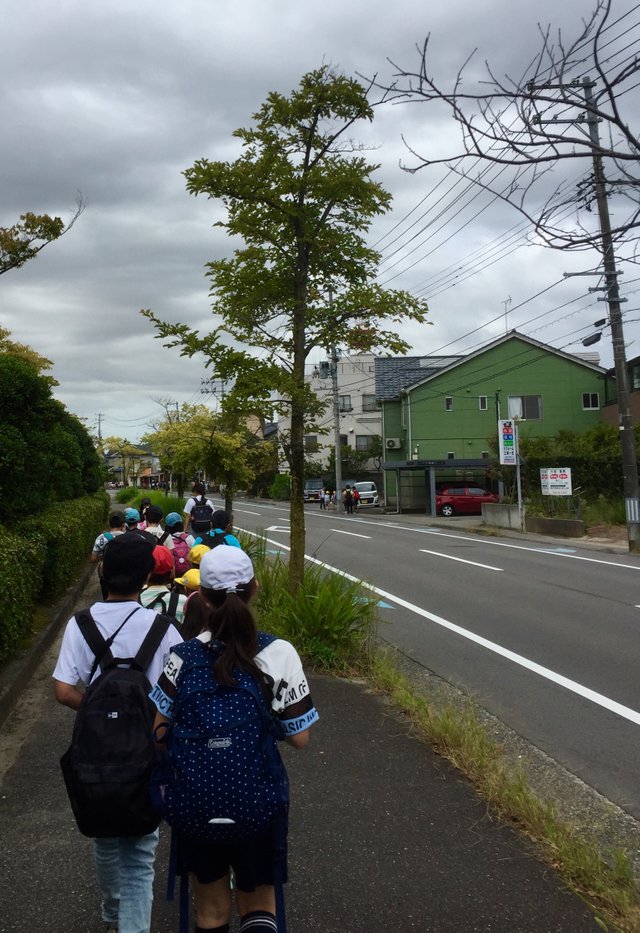 ---
Image Credits:
All images in this post are original.
---
This is an ongoing series that explores various aspects of daily life in Japan from the vantage point of Niigata City, a city of 800,000 people on the coast of the Sea of Japan. My hope is that this series will not only reveal to its followers, image by image, what some of Japan looks like, but that it will also inform its followers about unique Japanese items and various cultural and societal practices. If you are interested in getting intermittent updates about life in Japan, please consider following me, @boxcarblue. If you have any questions about life in Japan, please don't hesitate to ask. I will do my best to answer all of your questions.
---
If you missed my last post, you can find it here Raku-Gaki Bus.