Education is much bigger than school: a throw back article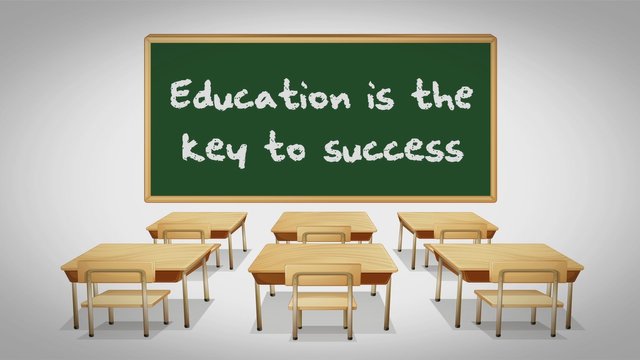 I was speaking with a long lost friend of mine, apparently he could not continue with school and he was feeling so low talking to me so I took it upon my self to make him see things as there were.
I asked him what he was doing now for a living and he said he was a carpenter. He makes not less than Ghc 150 every day on the average except when he decides not to work.
By extrapolation he makes not less than Ghc 4,500 a month....
So why on earth was he still feeling like a loser in front of me who makes $0.00 a month? Is it because mine is in dollars?😂
I think it is all about conditioning of the mind....Over time we have managed to get convinced that school is the only way and if you fail to make it through that route you are a failure....of-course not, I may be a professional Doctor in my field of work but that does not make me any better than someone that works to give me shelter....education is not about school but about working towards getting the best of yourself....
If you can't ''chew and pour'' in exams or you can't compute numbers very much perhaps you could be better at football than your 'booking' colleague......school is just one way to education and not the only way.......This was what triggered this throw back article.....
Check out the article HERE