I Just Earned 18 College Credits in 10 Days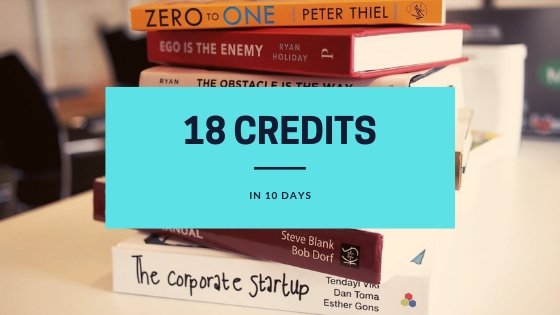 Should I Get A Bachelors Degree?
After obtaining all the required credits for my Associate's degree, I've been taking tests to prove my knowledge of additional subject material along the business degree course line.
That means I have taken 6 tests in the last 10 days and passed them all. I still have another 9 tests scheduled, which would mean another 27 credits should I pass them all. Or 45 in total, all in one month.
I really like this testing out of classes. I might not have had a college degree, but that sure doesn't mean I haven't been learning and increasing my knowledge. Taking these tests proves that my autodidactic ways are successful (nothing pisses me off like someone who is a degree snob).


Which Degree?
It would be a business degree with a specialization in finance. Combining my love of running my own business with my love of investing.
I would still need to take a few online courses as all degrees have a requirement to earn credits at the institution and there are some required courses that do not have a test-out option.
It seems the college that I would need to go to would be Thomas Edison State University as they make it easy to get a degree the way I am doing it.
But anyway, this is just a quick update on why I am so quiet as of late and will be for at least the rest of the month.
Hope all of you are doing well.