Whew... Another 6 Passed Tests in 9 Days Means Another 18 College Credits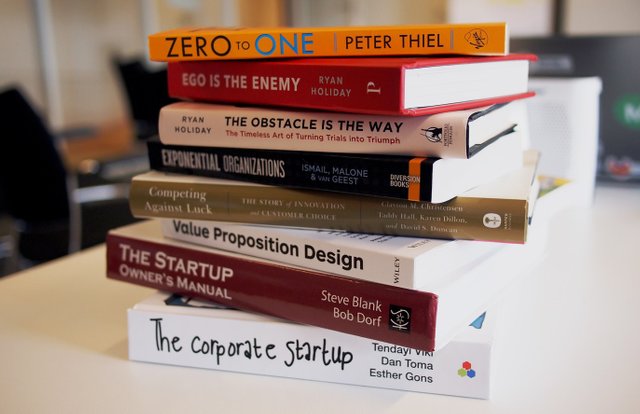 14 Tests in the last 30 days - all passed.
I can tell you, I AM getting a bit tired of all the studying. I can handle it, but it is a bit of a fast pace. Here is what I have got done so far.
CLEPs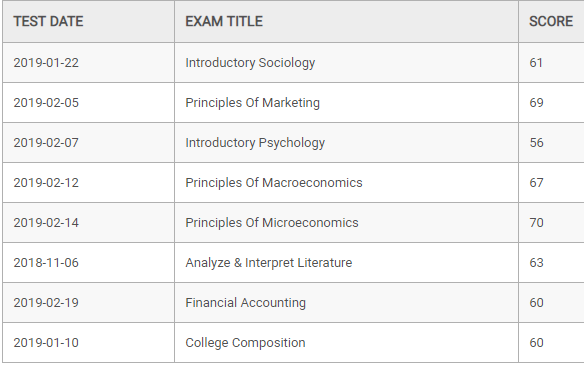 (CLEPs require at least a 50 to pass - 50 means a "C")
DSSTs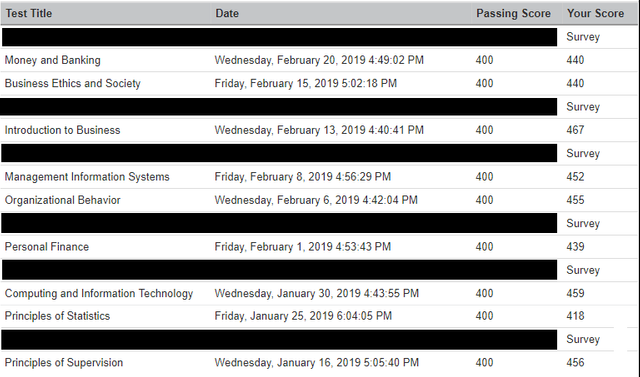 (DSSTs require at least a 400 to pass - 400 means a "C")
The testing center at my local community college offers CLEP exams on Tuesday and Thursday and DSST tests on Wednesday and Friday. This week they are closed on Thursday and Friday so I have a small break.
Next week I am taking the CLEPs Principles of Management and Introductory Business Law. As for DSSTs, I am taking Human Resource Management.
I have free testing for the month of February, and since Friday is the 1st I am out of free tests. These things cost about $87 for the test and another $20 for the testing facility fee. As you can see, I have been getting a lot of value out of my free period.
This BSBA in Finance from TESU is what I am thinking of working towards. It really shouldn't take too long as I can test out of most of it.