EU Blockchain goes mobile: 2 Watts is all it needs
The "EU Blockchain" team of the European Commission - DIGIT (formerly "Blockchain Competence Center") has successfully managed to compile the "EU blockchain" (modified version of the steem blockchain) for ARM 8 (64 bits) processors.
Odroid C2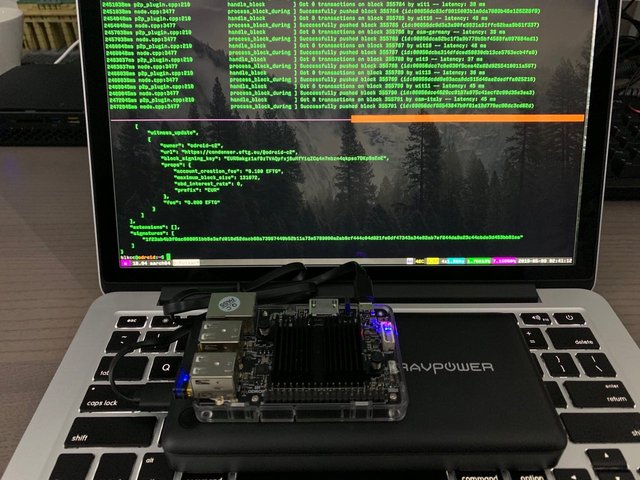 An "Odroid C2" device from Hardkernel, retail price $46 sits on a RAV Powerbank (on a laptop keyboard)
In this short movie, an Odroid C2 device, powered by a RAV powerbank (max 10 W maximum output) successfully synchronized with the test network of EFTG and has just validated a block.
The device running the modified steem clone has 2GB of RAM and 8GB of eMMC flash memory. It connects via Wi-Fi and is mobile.
Raspberry PI 3b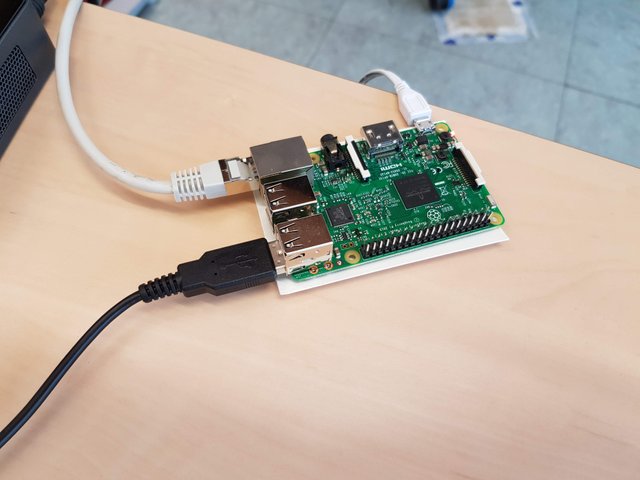 After compiling on an Odroid UX4 with 4GB RAM, the blockchain runs successfully on a Raspberry PI 3b (1 GB RAM only)
What is interesting to note is that while running, the RPI consumes 2 Watts of power ! That means 48 Wh in a day or 17.52 kWh per year. Which at the typical retail price of 0.14 €/kWh it means that running an EU blockchain RPI node 24/7/365 costs ... 2.5€ per year in electricity ! "Greener" than green !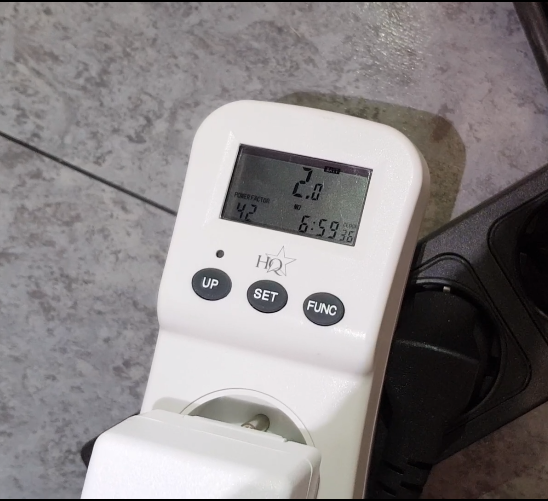 A 2 minute video of the RPI "at work" can be watched here:

Here is the witness list from the EFTG test network. Note that in addition to the RPI and the Odroid C2, the Odroid UX4 which compiled the code is also able to validate blocks successfully, which brings us to 3 different ARM devices tested successfully.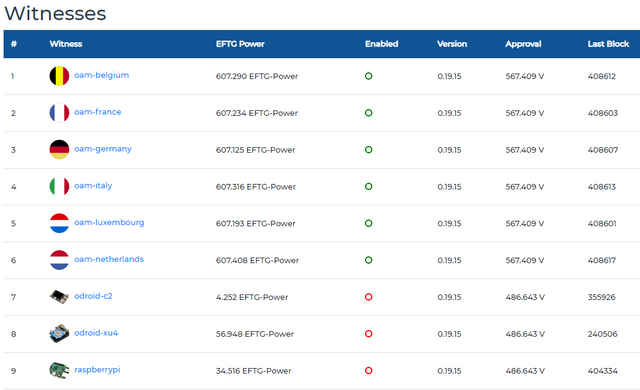 And here is the profile page of the "raspberrypi" witness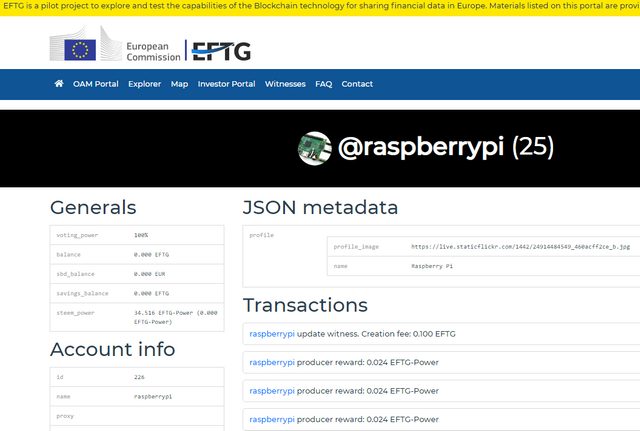 Related posts


If you know what witnesses are and agree that people commited to keeping this blockchain ticking play an important role ...



(by simply clicking on the picture - thanks to SteemConnect)