How I Overcame My Own Fears And Finished The Most Insane Endurance Event Called AGOGE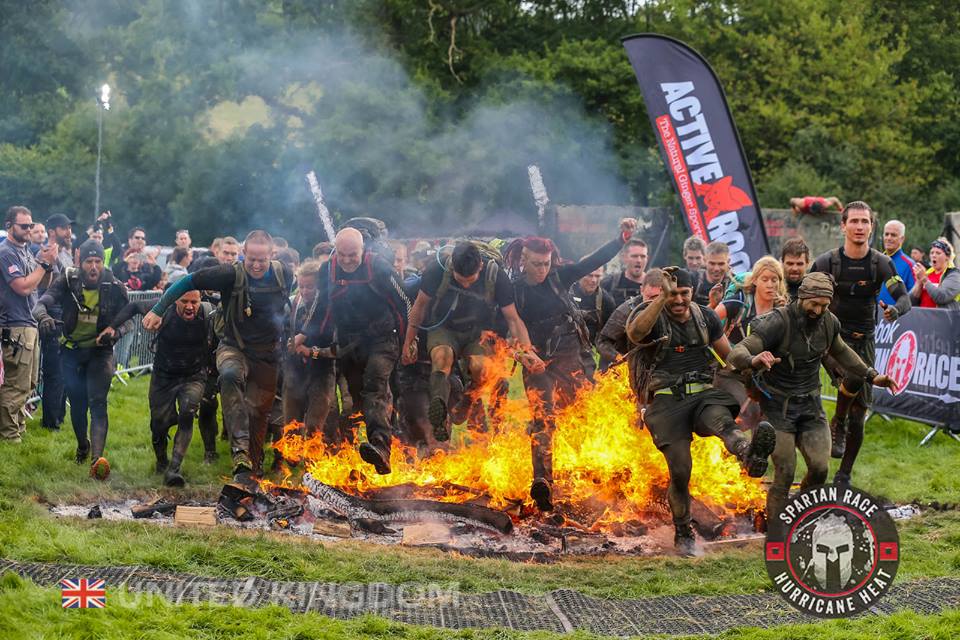 My story of becoming a better human through learning, sport and obstacle course racing.
You ask, What is Agoge?
Mysterious, brutal, inspirational, educational, exceptional. To complete a Spartan Agoge (which duration is at least 60 hours of no sleep) one will face mental and physical challenges, that help develop their mind, body and spirit.
"Challenges are what makes life interesting. Overcoming them is what makes life meaningful." — Joshua J. Marine
All my life I have attempted to overcome the many obstacles that would try to hinder me. Whether life threw them at me or I have sought them myself, I've always been grateful for the experience and what my mistakes taught me. One very important thing I have learned was, that the more I was failing, the better I became at failing. I would take that lesson and use the knowledge to learn how to do it better next time.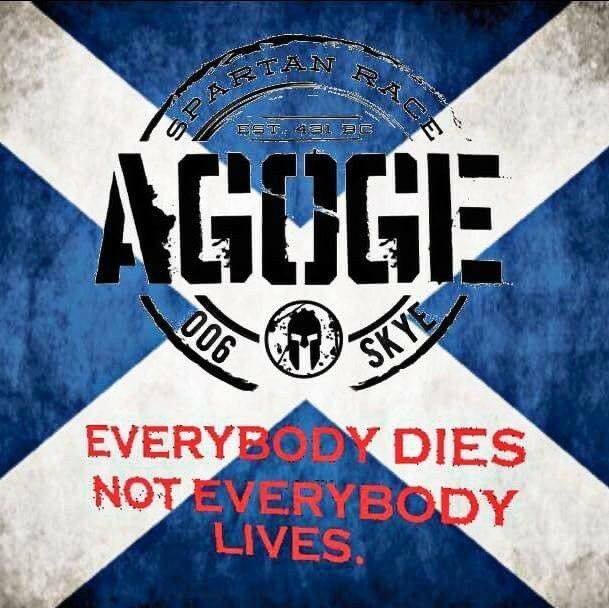 I've not always been as mentally strong as I am now. In fact, I used to be weak and afraid. I had a fear of failure, which negatively affected my life. I would give up on many things and never finish anything that I began. Sounds familiar? What I did not realize then was, that by fearing things I was limiting myself. I knew that if I want to grow, I need to work on my mind-set. Once someone told me: "When children learn to walk and fall down 50 times, they never think for themselves: 'Perhaps this isn't for me? I thought, that's right! They get up and keep trying over and over again until they learn to walk, and then run and so on. How could I forget? I was the child once — we all were.
When I began running Spartan Races a couple years ago, I would never have thought I would finish the Agoge. I heard of the Death Races back in the day, and it scared me. I thought those people are absolutely insane to be able to do what they were being challenged with. But secretly I wished I was as strong as they are. Without knowing what to expect, I signed up for the Agoge in Isle of Skye, Scotland.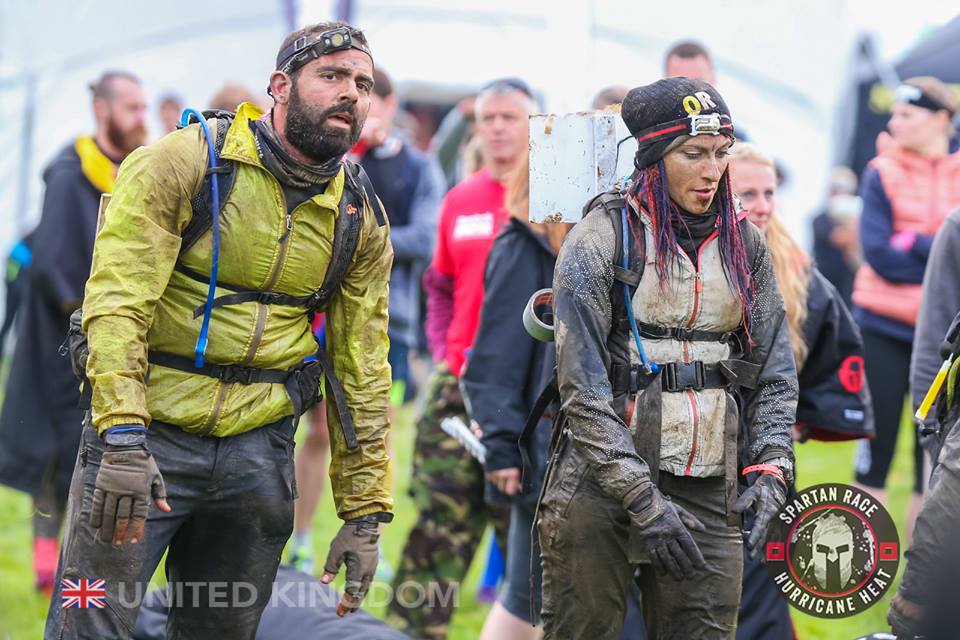 I had already completed all the standard Spartan Races and the previous year I completed my double trifecta, qualifying for the World Championships. But it was not my goal to be the fastest. I needed a different challenge. When Spartan Endurance came to the U.K., I signed up for all of them; the Ultra Beast, Hurricane Heat, Agoge and the HH12HR. I had absolutely no idea if I was going to be able to finish any of them, as I'd never attempted anything like those kinds of events in my life! But I did. All of them.
So how does one overcome this obstacle and stop yourself from quitting?
When people ask me how I trained to be able to conquer the Agoge, I reply, "I am a mother." - Dashee
They say, you can't really train for the Agoge, because your training comes from your life experience. I am a mother and that is my Agoge training. I have learned to expect the unexpected and face my fears, be tough but humorous, be patient, resilient, inventive and self-sufficient. Those and other qualities were the tools needed to survive the Agoge in Skye. I truly had no idea what to expect and all I knew was that I won't be there myself.
I knew that there would be many people like myself and that we would be in this all together, no matter how strong or experienced we are. I knew we needed to be there for each other and help others as and when we could.
Do you know your fears? Face them. Do you know your weaknesses? Strengthen them. When you decide to battle your own demons and test what you can withstand, if you want to find your limits and discover new weaknesses, Agoge will put you to the test.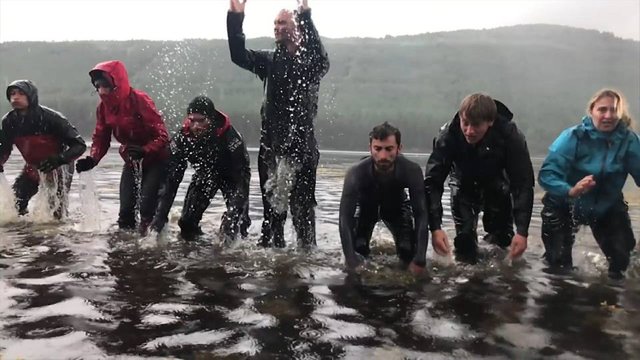 I was scared of being cold. Of not having enough sleep. Of being hungry and thirsty. Of being exhausted. Of being wet the whole time (who knew?). Would my body withstand the pressure? The weight? The distance? I felt all of it. I knew I would not quit until my body gave up first. But I had some real dark moments when I thought I wasn't able to run anymore. I forgot to drink water, I was in pain, I panicked, I cried. I was battling my negative thoughts very closely and I was in a really dark place, and then I remembered I am not there on my own.
One of my team mates offered me his water because mine had run out. Other team mate would start pushing me from behind so that I could keep climbing uphill. It was then that it really struck that we are in this all together. We are here to help each other. We all need each other. Someone else will need me too to help them later. I remembered the story of Mark Peterson leading his Agoge team with a broken toe. Despite being in huge pain he would never let them down, even though he lost his toe as a result of it. But he never let them down and suffered together with everyone else. He was my hero and inspiration. These positive thoughts came like a light at the end of the dark tunnel and a new life came to my body. I never had these dark thoughts again.
Team work makes a dream work.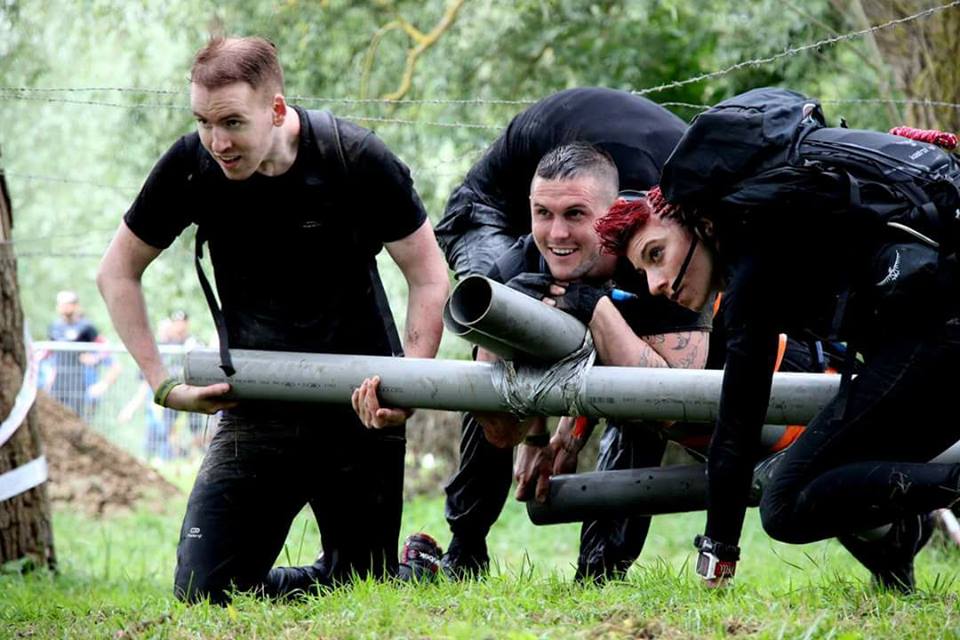 Agoge started the minute we signed up. We came together on social media, getting to know each other and help each other put out gear list together and it was all going well. Until the actual day of Agoge came.
When the Agoge finally begun, we came all together and we kept failing task after task after task and because of that, we were being punished as a team. Why did we kept failing? Because we were bunch of strong minded individuals. Some did not know how to use their kit, some were just there without knowing why, many wanted to be the leader, but few actually behaved as we all are one. We kept failing and each time we had to learn the hard way. Finally, after a long time, we learned to come together. We learned to talk, not yell over each other.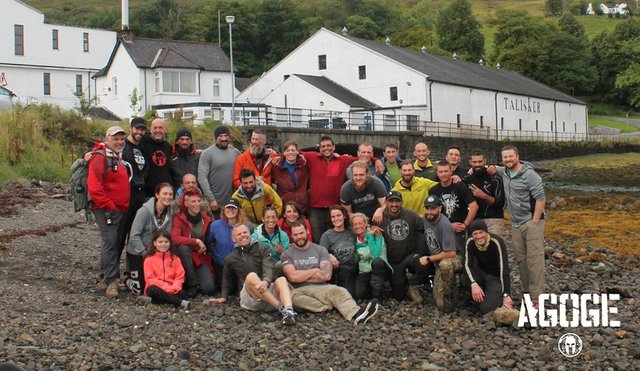 We learned to discuss things and appoint our leader whom we trusted. A true leader, not a boss. Anyone had the opportunity to be one. But only the bravest and strongest became one. Those who took the most beating and pulled the hardest, those who showed us how it is done. Those who inspired us to stay strong together as a team. That was where we created this amazing bond and became a family. At this point, nothing could stop us from finishing anymore.
If you can see it in your mind, you can hold it in your hands. Believe it and it will become a true.
What happened in Agoge will be another story...
I am looking forward to my future adventures to share with you and I hope some of you may join me some day!
AROO!
Dashee