A robot in love <3
Greetings my dear friends, welcome once again to my blog. This is a translation made of my post, through Google translator.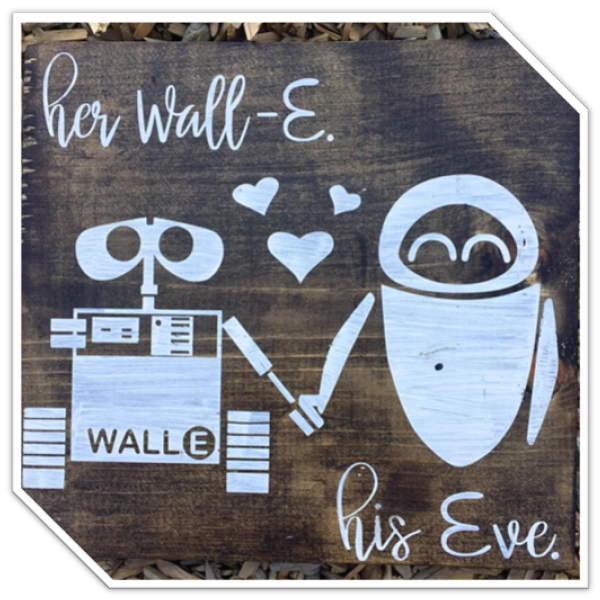 SOURCE
---
As you have been able to realize, I have been making certain drawings, all have been cartoons since it is what my eyes and mind are adapted to see and remember, after 8 years that my first son was born, since his arrival they are the only programs that since Then I have seen.
One of the many movies I've seen with my beloved children is, WALL.E.
This is a character that in particular made me remember when in my youth I fought for a love, those loves so young but intense. We know that this movie has to give us a beautiful message about life on Earth and how to preserve it. But beyond that, my emotions really focused on that love at first sight of that Robot to his little lady Eva another robot that was sent to Earth in search of life.
As the film goes by, we can see how WALL.E's love for Eva leads him to do unimaginable things, perhaps many of the things we can do when we are in love, but sometimes because of fears we do not lose them that great love.
---
Description
WALL • E is a rusty old robot that lives alone on Earth with his cockroach Hal. He is the last surviving robot of a force to cleanse the earth. In his house there are usually pieces and spare parts of the same race. Later he meets EVA when she is looking for life on the planet. It teaches a plant and it saves it and stays in sleep mode. When a ship arrives to pick it up, it follows it into space.
SOURCE
---
Having said all of the above and the inspiration I felt at that moment for this character, I immediately began to draw it.
Materials to use:
A white sheet.
Professional line pencil 8B.
Diffuser.
Pencil H.
Passion and the desire to draw what makes you happy.
STEP BY STEP
1.-As a first step I made my sketch and immediately I went to give life to the eyes.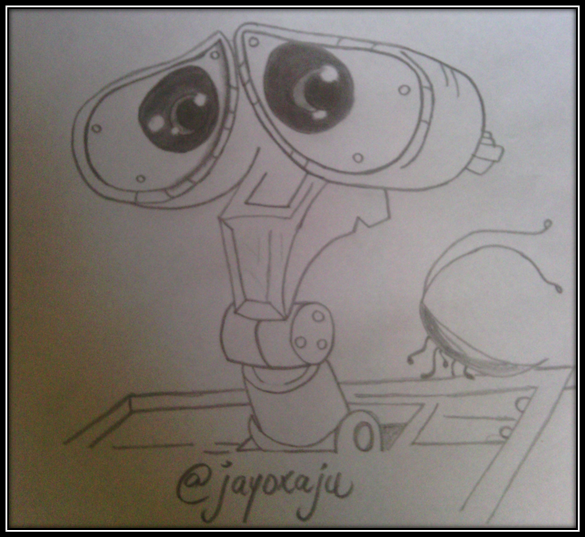 2.- Next, I began to give the shadows and mark the lines to the point of making it as real as possible.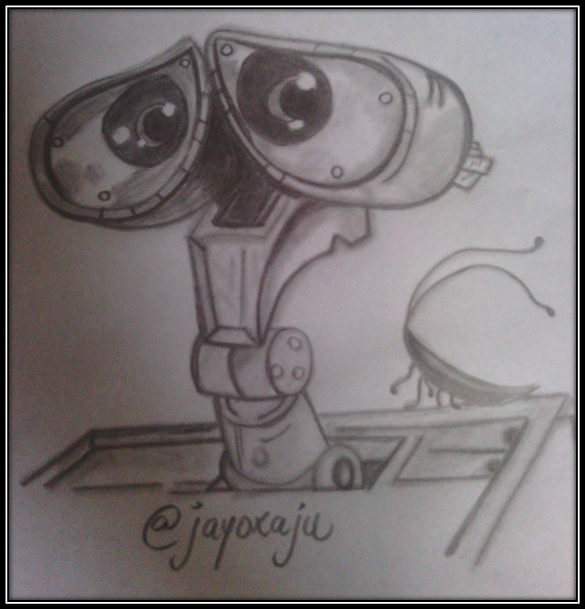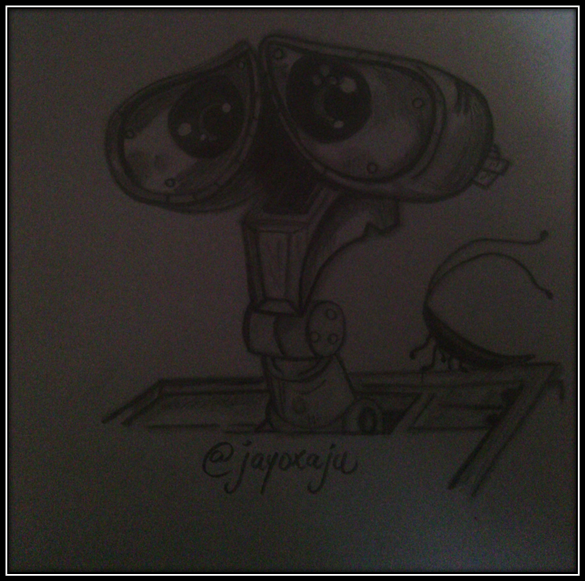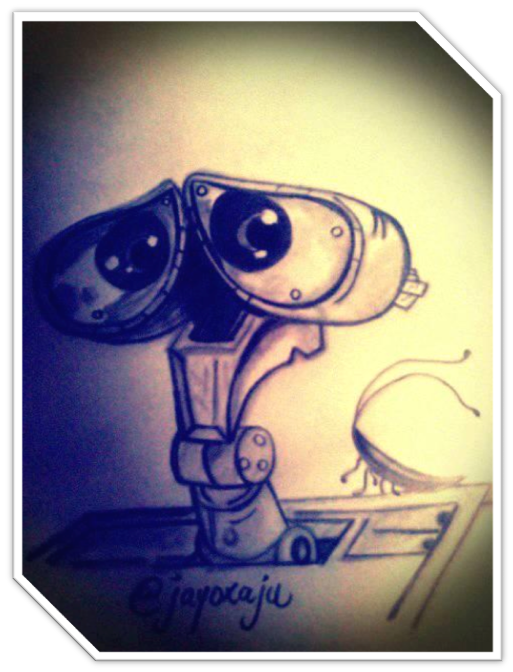 ---
ACKNOWLEDGMENTS
To God who gives me the opportunity to share this kind of experiences, to your beloved brother @javisem for being my mentor and my main support.
To you my good friends, who give life to each of my writings with their beautiful comments among them we have: @abigail-dantes, @paco, @zenkly, @paokarinat, @norkamoran, @lilianajimenez, @jedamez, @elteamgordo, @jleiva, @angelggomz, @luis07, @crisangel, my dear @ropavejero. I apologize if I miss someone to name, like everyone thank you very much.
A little person who gave me the biggest surprise since I'm here on this beautiful platform my friend @tincho, thank you for such beautiful words and support.
Special thanks to @ocd, @eturnerx and @utopian-io for the constant support.
To you great team @cervantes and all your clan that for me are the best @goya, @velazquez, @don.quijote, @sancho.panza, @simon.bolivar that together do a wonderful job supporting all Spanish speakers . A thousand blessings!
All the photos are my responsibility, taken with my Blackberry cell phone