HOBBY <3 "ALIEN"
Hello to all my friends of the platform ... This is an English translation with the help of Google Translator ...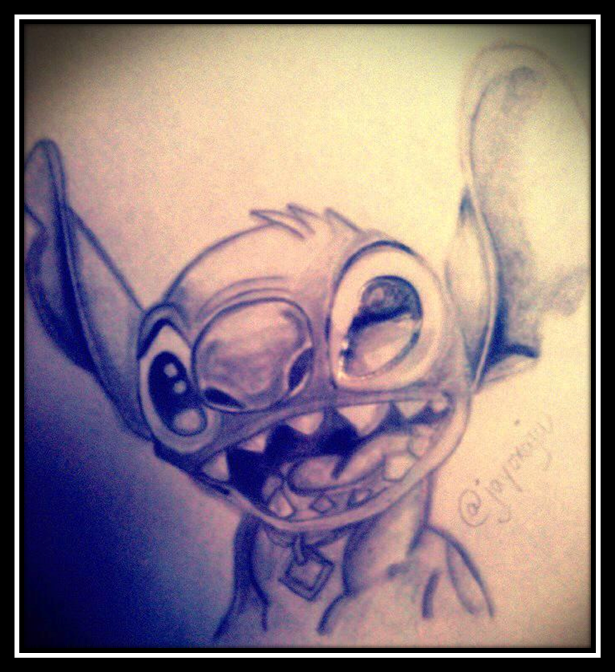 ---
In many opportunities I have been able to present in this network the things that I am most passionate about, among them is the drawing that sincerely encouraged me to do it again once I found myself here, since I had a lot that I did not.
Drawing has become my best hobbies, more now that in my State they are torturing us not only with the complexity of acquiring food, medicines and stop counting, BUT ALSO we are one of the most suffered states because now we also have to suffer cuts electrical that can last from 5 hours to 12 hours. You can imagine, it's torture! But hey, the days that simply leave us electricity is an emotion that we feel unequaled and are the moments in which I can do what makes my soul happy, to draw.
Last night I felt happy because it was normal to any citizen deserves, I am a lover of cartoons and I felt the desire to draw Stitch, a little alien who stole the hearts of many with his little owner Lilo.
My children have been really that little motor that has led me to want to draw cartoons, because thanks to them is what I can see the most on TV hahaha hahaha.
---
A Little Story of Stitch
Experiment 626 is considered a villain in his first film. It was created by Doctor Jumba, an evil genius who creates forbidden genetic mutations.
Experiment 626 arrives on Earth, where they take him to the kennel. There he is adopted by Lilo, who helps him become good.
As Jumba fails to catch him, the Grand Counselor tells Captain Gantu to go on his quest. Gantu manages to catch Stitch, and also captures Lilo. Stitch manages to escape, but Lilo is still trapped and, with the help of Nani, Lilo's older sister, and Jumba and Pleakley, Stitch is about to rescue her friend.
After rescuing it the ship lands, and on the island's beach is the Grand Councilor, who captures Experiment 626. Then, Lilo tells her that Stitch is his property because he adopted it in the kennel. The Grand Counselor understands this and tells Lilo that she can take charge of Stitch, who is very happy to have a family.
SOURCE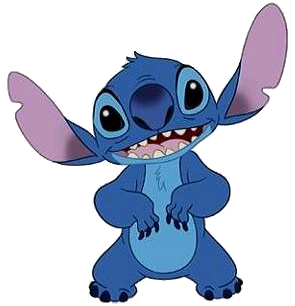 SOURCE
---
Stitch step by step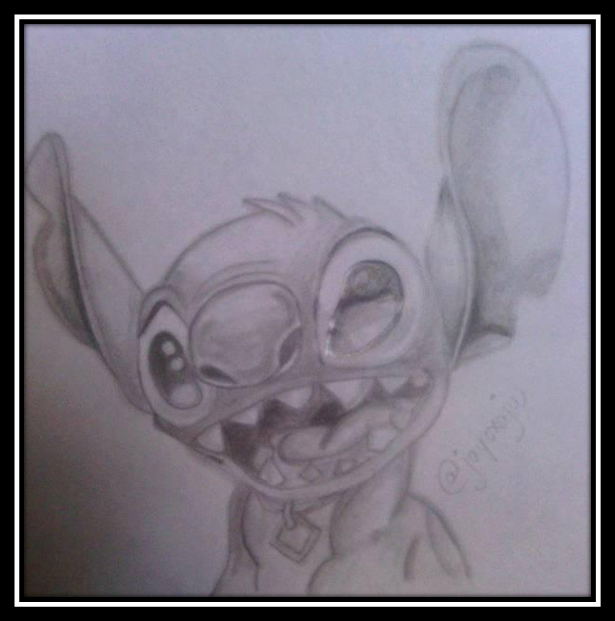 A pet that became my hobby <3 Stitch
---
ACKNOWLEDGMENTS
To God who gives me the opportunity to share this kind of experiences, to your beloved brother @javisem for being my mentor and my main support.
To you my good friends, who give life to each of my writings with their beautiful comments among them we have: @abigail-dantes, @paco, @zenkly, @paokarinat, @norkamoran, @lilianajimenez, @jedamez, @elteamgordo, @jleiva, @angelggomz, @ luis07, @crisangel, my dear @ropavejero. I apologize if I miss someone to name, like everyone thank you very much.
A little person who gave me the biggest surprise since I'm here on this beautiful platform my friend @tincho, thank you for such beautiful words and support.
Special thanks to @ocd, @eturnerx and @utopian-io for the constant support.
To you great team @cervantes and all your clan that for me are the best @goya, @velazquez, @don.quijote, @sancho.panza, @simon.bolivar that together do a wonderful job supporting all Spanish speakers . A thousand blessings!
All the photos are my responsibility, taken with my Blackberry cell phone