Give Kimly A Chance To Live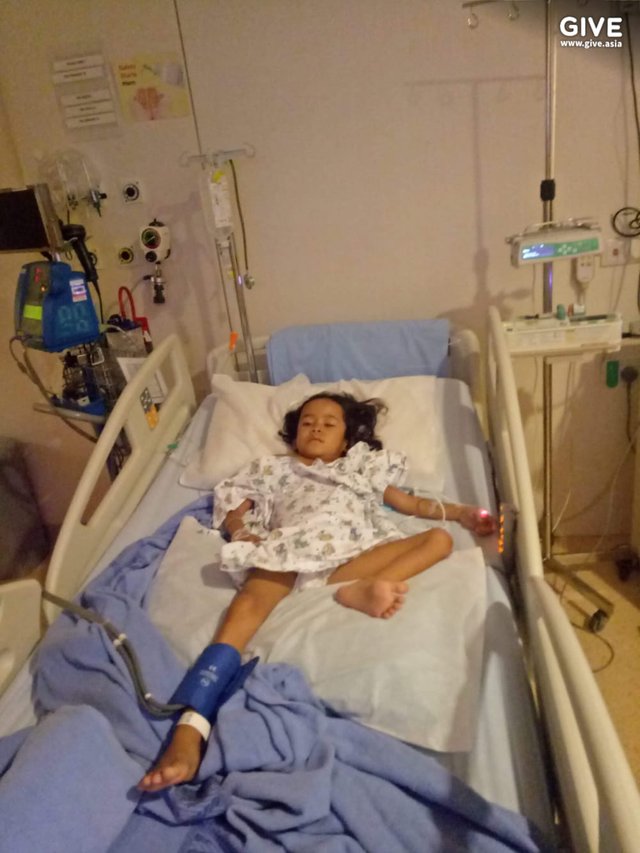 Kimly is a sweet and innocent 6 years old girl from a small town in Takhmao / Kandal, Cambodia. The family lead a simple life, mother being housewife and father runs a small provision shop, though they do not have much, but they are happy.
Unfortunately, Kimly was struck with a devastating news last October 2018, that she was diagnosed with Metastatic Neuroblastoma, there was a malicious lump near to her heart, but fortunately, it was removed on time. However, the unfortunate side is the lump had shifted place to her shoulder and that needs to be address as soon as possible.
As the facilities in Cambodia hospital are unable to fully help her, the family has to borrow money and dip into their savings to bring Kimly to Singapore for treatment.
Currently, Kimly had gone through her first dose of chemotherapy and there's another five more to go, and they had since run out of money for the treatment. They may even consider radiotherapy after her chemotherapy, depending on her conditions there and then.
The total cost for treatment cost around $300,000 and she has to be isolated during chemotherapy, because her immune system will be very weak, and prone to attract infection easily.
The parents are at a loss on what to do, and if they stop the treatment now, Kimly will not be able to survive and she might left with little time on earth.
Though Kimly may be not well, but she has a cheerful nature. She's taking one day at a time, and her greatest wish is continue living, so she can grow up and take care of her parents when they gets old.
Please help Kimly to fulfil that wish, and no amount is too small to help. All funds raised will be paid directly to KKH for Kimly's treatment.
Thank you for your kindness.
https://give.asia/campaign/hope-give-kimly-a-chance-to-live/donate
---
Originally posted on World Charity Foundation. Steem blog powered by ENGRAVE.