BuildTeam EOS Block Producer Candidacy Announcement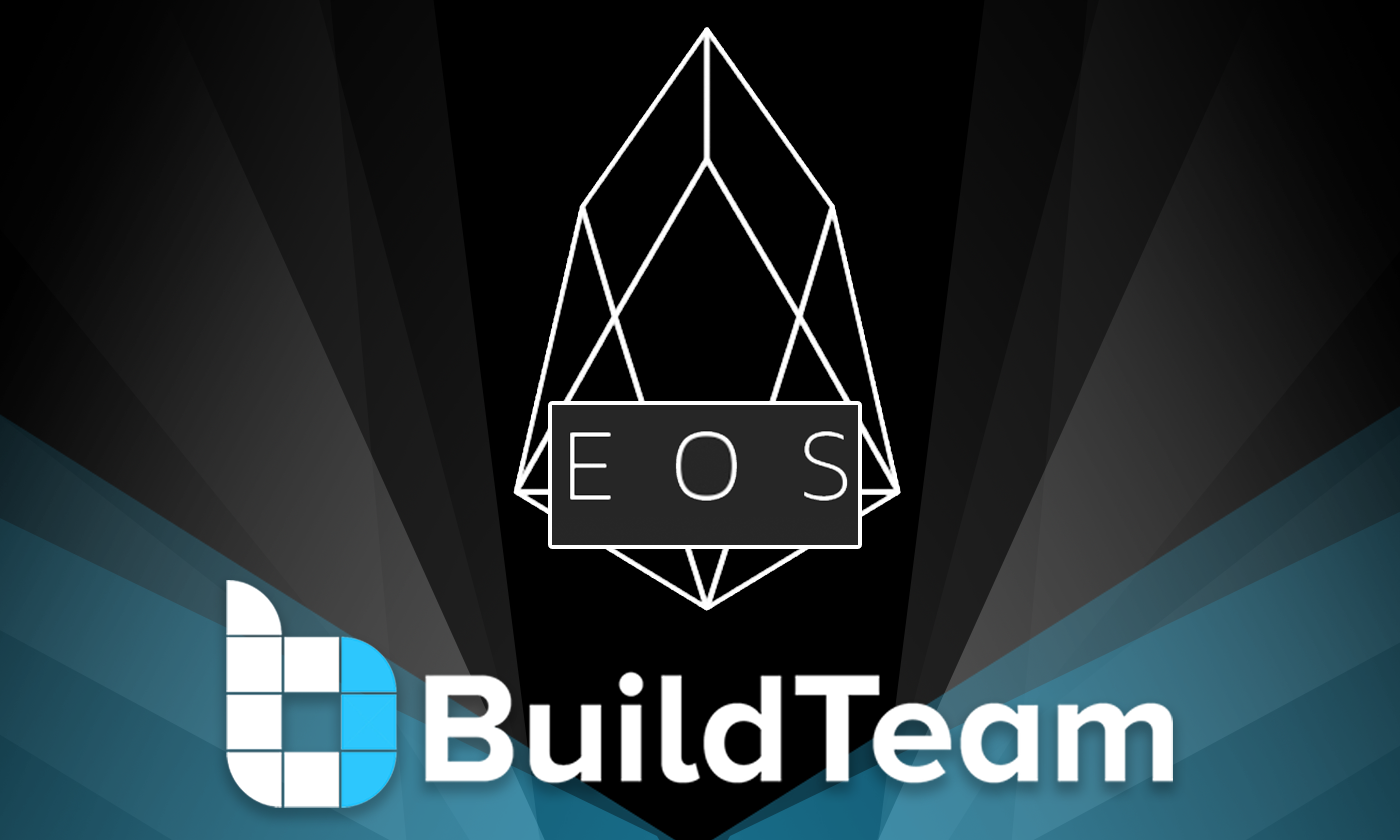 "Creating Simple Solutions to Real-World Problems Using Blockchain Technology."
---
Official Candidate Name - BuildTeam
Location
---
BuildTeam is a geo-diverse team of blockchain entrepreneurs, developers and business professionals. Our team runs its operations out of a Discord private team server and has a public Discord channel as listed above. We are currently in talks with our legal partners, Duncan Cotterill, regarding formally incorporating in the crypto friendly jurisdiction of Malta along with other major crypto projects and exchanges.
Introduction
---
BuildTeam is formally announcing its candidacy as Block Producer for the EOS blockchain.
It is our firm belief that blockchain technology has the power to transform humanity and provide a new way of life for the world's masses. In fact, blockchain has already done much to advance that lofty goal through the implementation of decentralized, trustless architecture.
In an effort to impact even more lives and assist humanity in realizing its full potential, our organization believes it has the experience and track record required to become responsible stewards of the EOS blockchain as an EOS Block Producer to help bring about a new and better world, a decentralized world!
Members of our distributed team are based in locations across the globe, including Germany, New Zealand, Japan, Greece, the Netherlands and S.E. Asia. BuildTeam operates its own public nodes, utilizing graphene technology and is supported by a strong infrastructure consisting of several blockchain based services.
BuildTeam has extensive experience building enterprise solutions on pre-existing graphene blockchains including Bitshares and Steem. We look forward to providing the same level of outstanding service to the EOS network planned to launch on June 2nd, 2018.

Our Team
---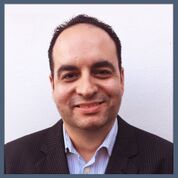 Ricardo Ferreira - @thecryptodrive, is an industrial and tech serial entrepreneur, with an extensive history of business experience. His previous roles include acting as a co-founder of an Internet Service Provider and following that role he acted as a CEO of a steel and industrial services business. Beyond those roles he has also acted as chairman of various commercial and residential property body corporates. He holds a Bachelor of Commerce degree in Information Systems and Marketing as well as a long list of diplomas in Financial Accounting, Media Studies and Metallurgy.
His journey in the blockchain space started off with him being external consultant to Brave New Coin, where he was fortunate to have been mentored by CEO Fran Strajnar; and is connected to many key players in the crypto space and has built up his blockchain contacts over time.
Ricardo's many accomplishments involving blockchain include being a driving force behind Steem services such as Steemvoter, Minnowbooster and Steemsports. He also acts as a top 10 witness on the Steem blockchain and is one of the first thought leaders around the token leasing concept which came to life as the @minnowbooster Delegation Leasing Market (DLM).
Ricardo's contributions have been recognized by industry leaders in the space and he is one of the visionaries responsible for building a more robust Steem ecosystem and the advancement of blockchain technology in general.

---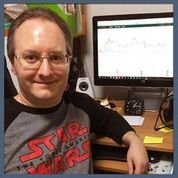 As the CFO of BuildTeam, Cryptomancer is responsible for Python development related to BuildTeam's innovative Bitshares token staking system. He is looking forward to returning to C++, his strongest programming language, to explore the exciting new possibilities offered by EOS.
Cryptomancer hails from Issaquah, a small town near Seattle in the United States. He graduated from the University of Washington in 2003 with a B.S. in computer science and a minor in mathematics. Seeking adventure, he immediately moved to Japan, and has been living with his wife & daughter in Tokyo ever since.
His alternate day job: a software developer for a big global investment bank. But his real passion is cryptocurrencies, through which he hopes to escape the rat race and secure a life of freedom for himself & his family. He joined the Steem social media platform in August 2016, looking at it as a promising new investment for his portfolio, and became involved with BuildTeam projects soon after.

---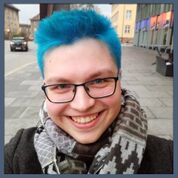 Our main developer & technical expert for BuildTeam, @reggaemuffin is a German student of Computer Science who is passionate about approaching crypto currencies from a social perspective. He has a focus on building applications that fulfill concrete needs in the most ethical way possible, user centric and fair.
@reggaemuffin brings a lot of developer talent to the table. He is proficient in many programming languages including but not limited to Java, PHP, Python, Javascript, and Ruby. He has developed an outstanding skill set which makes him the perfect leader when it comes to tackling the challenges related to blockchain development.
He is running a top 40 witness on the Steem blockchain and is engaging in the technical discussion of where to go with the platform. With EOS he is looking forward to in-depth discussions on the technical bits of the chain and to new ideas how to improve the ecosystem.

Paulius Uza - @upheaver - Head of Development
---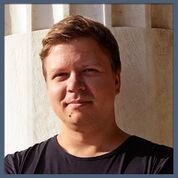 Paulius joined BuildTeam in the beginning of 2018 and is heading the development team under the guidance of CTO @reggaemuffin.

With over 10 years of full-stack development experience in multiple programming languages and 12 years working with UI/UX design and graphics, Paulius represents a rare mix of skills which are necessary to build modern and easy to use web and mobile applications.
Previously he was the CTO at one of the Europe's largest Forex companies as well as founder with multiple successful exits.
Originally from Lithuania, Paulius currently resides in Greece, where he helps local entrepreneurs establish and run scalable businesses. He is also an avid angel investor having invested in over 10 companies in the San Francisco Bay area and Greece. Paulius speaks 6 languages and enjoys painting and photography in his free time.

Nelson Ferreira - @nelkeljdm - Systems Administrator
---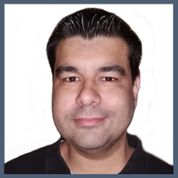 Our Systems Administrator & Infrastructure expert for Buildteam, Nelson Ferreira - @nelkeljdm , is a highly skilled virtualization expert and shared storage specialist with nearly 20 years of experience in infrastructure, data-center architecture, design and implementation.
He was a founder and shareholder of a South African IT and internet services provider for 9 years before moving on to industrial and pharmaceutical hardware infrastructure scoping, design and implementation.
Nelson has worked with the majority of "Blue Chip" companies within the South African mining and steelworks industry. He has also assisted food processing plants and bulk product manufacturers such as soap and hygiene plants overcome downtime and saving them millions of Dollars by building highly redundant networks with supporting server and storage hardware infrastructure. He has ventured out into the wilds of Botswana to apply the same principles of redundancy and resilience to one of the largest Copper Nickel mining plant's in Africa.

@techblogger - Business Development Manager
---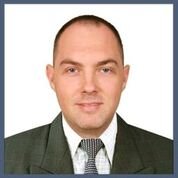 The role of business development manager held by @techblogger consists of conducting continuous market research analysing the current state of the global blockchain industry and BuildTeam's place within it. @techblogger is responsible for the improvement of BuildTeam's overall marketing plan and business development growth strategy.
As a graduate of Western Washington University's Faculty of Business Management he has a background focused on sales, marketing, management and economics. His primary skills revolve around creating effective copy for sales and marketing documents, building strong business relationships which result in additional partnerships and organizational skills focused around increasing the scope and complexity of departments as well as contributing to policy improvements which result in a more streamlined organization.

@furious-one - Customer Support Manager
---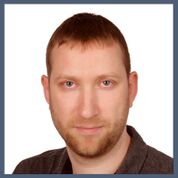 Based in Europe, Estonia, @furious-one has been managing an IT-related support business for more than 10 years. He began as an IT technician but soon realized he had other strengths to pursue and now runs an independent consultancy. Every client and their individual needs must be mapped and connected to the necessary professionals in each field. Looking over the well-being and prosperity of customers is a top priority. Customers can always turn to @furious-one to find an answer to their problem.
@furious-one began working on Steem in June, 2017. As a member of the community, he quickly made contact with BuildTeam, the leading pioneer in Steem-based services. @furious-one has effectively been able to manage a difficult task of providing first class service to BuildTeam's growing list of users. While services and customers evolve and change, all services need an effective link between their user-base and the development team. In this case, @furious-one is that link.

---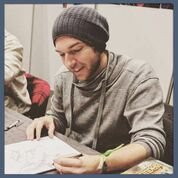 As the Art Director for BuildTeam, @beekart focuses on major design decisions and is responsible for branding and visual development of the products and services built by the team.

Beekart originally trained to be an IT professional but due to his passion and love for art, in his early 20's he decided to make a career change and train to become a professional artist and designer. Since 2008 he has worked as a freelance concept artist & illustrator.
@beekart has made contributions to numerous projects ranging from games to films, publications and visual development for brands. Since September 2017 he has been active on the Steem social media platform sharing his work and actively engaging with the community through his participation in art contests. He has also organized several art contests and has written thoughtful tutorials designed to help his fellow artists on the platform.

@steembusiness - Head of Business Strategy & Planning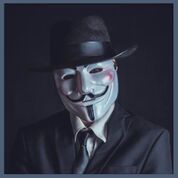 @steembusiness has a degree in International Business with a focus on Change Management. He holds an impressive track record of previous employers primarily focused in the field of global sales. Most of his work up until this point has included the support of international, mostly scandinavian based, subsidiaries in regard to Change Management issues.
After transitioning from Europe to the Asian-Pacific area. He most recently worked as a Sales & IT Consultant in ERP System Implementations and focused on challenging tasks like his organization's recent efforts to restructure subsidiary companies. @steembusiness has been extremely effective in building organizational systems designed to improve efficiency throughout BuildTeam and leading efforts to build out the organization's roadmap and global business strategy.
Chris Linton - Legal Advisor
---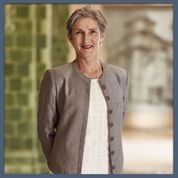 Chris Linton is a partner at Duncan Cotterill attorneys in New Zealand, she has deep corporate/commercial, M&A, governance, critical infrastructure and technology expertise, advising public and private sector entities in New Zealand and offshore. This spans corporate advisory, foreign investment (greenfields, acquisition, distributorship, joint ventures, and ongoing NZ operations), strategic alliances, ICT projects and transactions (including negotiation and dispute resolution), outsourcing, blockchain, cloud, digital, fintech and gaming.
Chris also advises tech start-ups and high growth companies on structuring, investment and governance. She has significant experience working within client businesses, leading client teams involved in high value - high risk acquisitions, major tech projects and key commercial negotiations (including dispute resolution) with global suppliers.
Linton has previously been a partner at a commercial specialist firm and a large New Zealand law firm; she worked in London with leading global firm Linklaters on cross border M&A and corporate financing, and has developed close professional and commercial relationships within New Zealand and internationally.
Chris is also President of the New Zealand Scandinavian Business Association, on the Committee of the Blockchain Association of New Zealand (BANZ), and Treasurer of Franklin Toastmasters.

BuildTeam Partners
---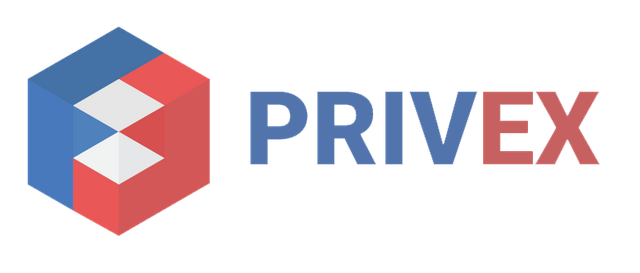 Our technology and infrastructure advisory partner is Privex; a cloud based hosting provider with a privacy centric ethos.
Privex is one of the first hosting providers offering crypto-only payment options and providing word-class dedicated server solutions with geo-diverse locations across Germany, Sweden and Finland with personal service and custom advice tailored for the blockchain industry.
Privex CEO, @someguy123 has experience as a top 10 Steem witness and is an active blockchain developer in the Litecoin and Steem communities.

---

Duncan Cotterill has grown to become one of the leading law firms in New Zealand, achieved by having a clear vision and a strong set of values to being totally committed to working alongside their clients to help them achieve their goals.Chris Linton is a partner at Duncan Cotterill with vast blockchain industry experience, making her firm the right candidate to provide BuildTeam with legal advisory services and incorporation advice.
---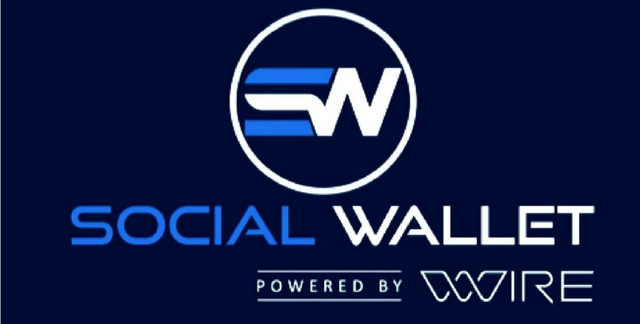 BuildTeam is an ICO and advisory partner to the Social Wallet project.
Social Wallet is the the next generation peer-to-peer tipping platform with "Zero Knowledge Recipient" protocol, allowing users to send crypto to other users over social media without the need to know their wallet address.

Our Core Values
---
Honesty, Integrity and Ethical Decision Making
BuildTeam prides itself on all three of these qualities. Its founders and builders have a long track record of accountability and ethical practice. There's nothing more valuable to long term success than following through on your word. We stand by our policies and statements and it's all there, easily accessible on the Steem blockchain for anybody to audit. Thus we aim to maintain a high level of transparency & ethical behavior in all that we do. When you deal with us, you know you will have a trustworthy partner.

Our Vision
---
To improve lives and increase quality of living for all human beings through thoughtful application of blockchain technology.

Our Mission
---
To build the EOS platform and community into the largest and most utilized network ecosystem in the world.
Education
To educate the public about the EOS network and the growing EOS dApp ecosystem.

Stability
To improve stability of the EOS network by implementing cutting edge technical software and hardware solutions.

Awareness
To increase awareness of the positive aspects & transformative power of blockchain technology through the implementation of effective marketing campaigns with an emphasis on the EOS blockchain and its ecosystem.

Responsibility
To maintain a healthy and thriving EOS ecosystem through constant expansion of network and protocol support services.

Goals and Objectives
---
First and foremost we will need the support of voters to become successfully elected to run a block producer node on the EOS network. Assuming we are elected as block producer we will make strides to accomplish the following goals and objectives:
To educate the public about the EOS platform through the creation and distribution of resources which may include but aren't limited to documentation, tutorials, powerpoint presentations and interactive web apps. We believe that by making such materials readily available, network growth adoption will increase as a direct result of our efforts. Knowledge is power in the hands of the people, and the single best way to push towards the critical cascading network effect needed to make EOS a household name.
To work within the community to foster adoption of common standards that present a united public face for EOS as a whole.
To develop cutting edge infrastructure designed around principles of efficiency, stability, speed and accountability. To expand upon existing EOS infrastructure to encourage the speed of network adoption and expansion.

Our Governance
---
BuildTeam has an innovative new model of governance when compared to traditional organizations. Instead of employees the organization fosters teamwork and refers to its staff as builders. The organization follows democratic principles and utilizes a distributed power structure, in which qualified builders are asked to propose and vote on initiatives taken by the organization. Each builder is in charge of a specific function in the organization's day to day operations and applies their specific talents towards the growth of the organization as a whole.

The BuildTeam BP Constitution
---
BuildTeam has spent a large amount of time reviewing the finer points made in the proposed EOS draft constitution brought forth by EOS 42 recently. Based on careful research, we strongly support the principles outlined in the draft.
As a responsible custodian of blockchain technology, we believe in taking a unified approach to community leadership. If all EOS block producers follow the same constitution, the strength of the overall project will be increased and therefore, the likelihood of the project succeeding and becoming a new paradigm for the technological relations of humanity will be greatly improved.

Financial Proposal
---
As a company providing blockchain based solutions, we know how important it is to give back to the community. At the same time, being properly prepared for market volatility is also a primary concern. Therefore, we have prepared a financial proposal that accounts for both of these factors while maximizing the efficiency of internal operations. Upon election as an EOS block producer, BuildTeam will allocate block rewards in the ratio shown below:


Savings (25%)
---
Cryptocurrency is a volatile industry. Bear markets and other unforeseen circumstances put operations at risk assuming a plan that accounts for these situations is not put in place beforehand. Furthermore, funds are required urgently at times for unexpected reasons such as emergency maintenance or equipment upgrades. Setting aside some savings ensures we will always have a buffer available so that business can continue uninterrupted no matter the circumstances.

Operational Costs (50%)
---
In order to always serve the community as a reliable and stable block producer, we have allocated 50% of all funds to keep the operation running properly. These funds will be used to cover basic expenses which may include but may not be limited to salaries, hardware, taxes, administration, costs for legal advisors, etc.

Community Funding (25%)
---
As previously mentioned above, we are well aware of the high importance of the community and greatly respect its role in bringing overall improvements to the EOS blockchain and its ecosystem. This is why we have made the decision to reinvest a quarter of our funds back into the community with a focus on funding EOS related projects with high potential. We stand by a firm commitment to improve the EOS ecosystem in every way possible.

Future Adjustments in Favor of Community
---
BuildTeam reserves the right to change the above allocation in favor of additional community funding at any time to ensure further growth of the EOS network. Our main focus is on running a stable operation in order to be a reliable block producer and will make an effort to limit costs to a realistic & reasonable value.

Technical Specifications
---
We have planned for a highly fault tolerant node infrastructure, leveraging & building upon our experience in running Steem witness nodes and highly utilized public RPC nodes. The Steem community would stand behind us in confirming our proven track record in this area. For example, we maintain one of the most well known and reliable Steem RPC node clusters in which we provide free access for the community to use.
We have chosen Privex as our node hosting provider. This brings the advantage of using a provider friendly to the crypto community, and we already have a good established working relationship with them as contacts to help advise on future scaling issues as we grow. Privex hardware is reliable and proven, with European data centers we can utilize immediately (we have decided to avoid US locations as SEC regulations around EOS are not yet clear).
We have chosen Germany for our primary node and Finland for our backup node.
Our current plan can be seen as follows. Please keep in mind that this plan is still subject to change as circumstances evolve:
Primary Node
Data center: Germany
OS: Ubuntu 16.04
Server type: Cloud Server
Processor: Dedicated Intel Xeon E5
RAM: 256 GB DDR4
Disk space: 2x480 GB SSD
Bandwidth: 50 TB @ 1gbps
Backup Node
Data center: Finland
OS: Ubuntu 16.04
Server type: Cloud Server
Processor: Dedicated Intel Xeon E5
RAM: 256 GB DDR4
Disk space: 2x480 GB SSD
Bandwidth: 50 TB @ 1gbps
These initial specs should be high enough to provide excellent service for quite some time after initial mainnet launch, but we are fully prepared to scale up to 1 TB of RAM or higher and will engage our contacts at Privex to ensure we have plenty of room to grow as operations proceed.

Scaling Plan
---
Our hardware scaling plan consists of a monitoring based approach:
Active monitoring of the node capacity and health through distributed business intelligence dashboard
Manual provisioning of new nodes as soon as the capacity of our hardware reaches 75%
Automated provisioning of nodes in case of capacity spikes over 85%

Community Benefit Projects
---
BuildTeam prides itself in having corporate-social responsibility ingrained into its ethos, community partnerships and engagement are key to the success of any ecosystem and BuildTeam recognises that supporting the community and winning over hearts and minds will create a strong base to catapult the success of the EOS platform. BuildTeam will continually look for opportunities to build on EOS and extend the usability of the platform to the masses.
The projects currently identified as viable are described as follows:

GameTokens
---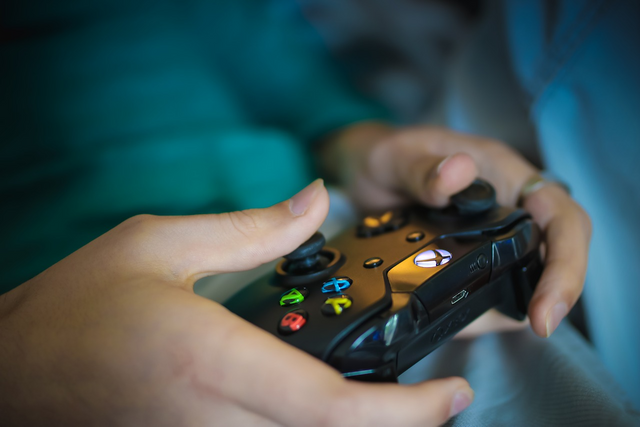 Image Source: (Pixabay)
Initially BuildTeam will use its experience in creating and operating its own token on the Bitshares network to create tokens on EOS, further adding to the utility of EOS. Our initial project dubbed "Game Tokens", will be launched to explore the integration of an EOS based token into mobile games, it is estimated that a smartphone is utilised for games 38% of the time as opposed to 18% on social media, furthermore circa 20% of all gamers are already involved with crypto currencies. BuildTeam aims to capitalise on these statistics for greater market penetration than a social media project could achieve and use GameTokens to leverage gaming communities to increase EOS adoption.
Having successfully secured the domain gametokens.io, BuildTeam aims to create the GameTokens (GT) token on the EOS platform and integrate it into bespoke and existing mobile and desktop games. Our team members are already connected to the gaming industry in one form or the other and this project makes for the natural progression of BuildTeam into this space, while simultaneously creating utility and wider distribution of the EOS platform to non-crypto users.

Marketing EOS/ EOS Projects on Steem and Global Billboards
---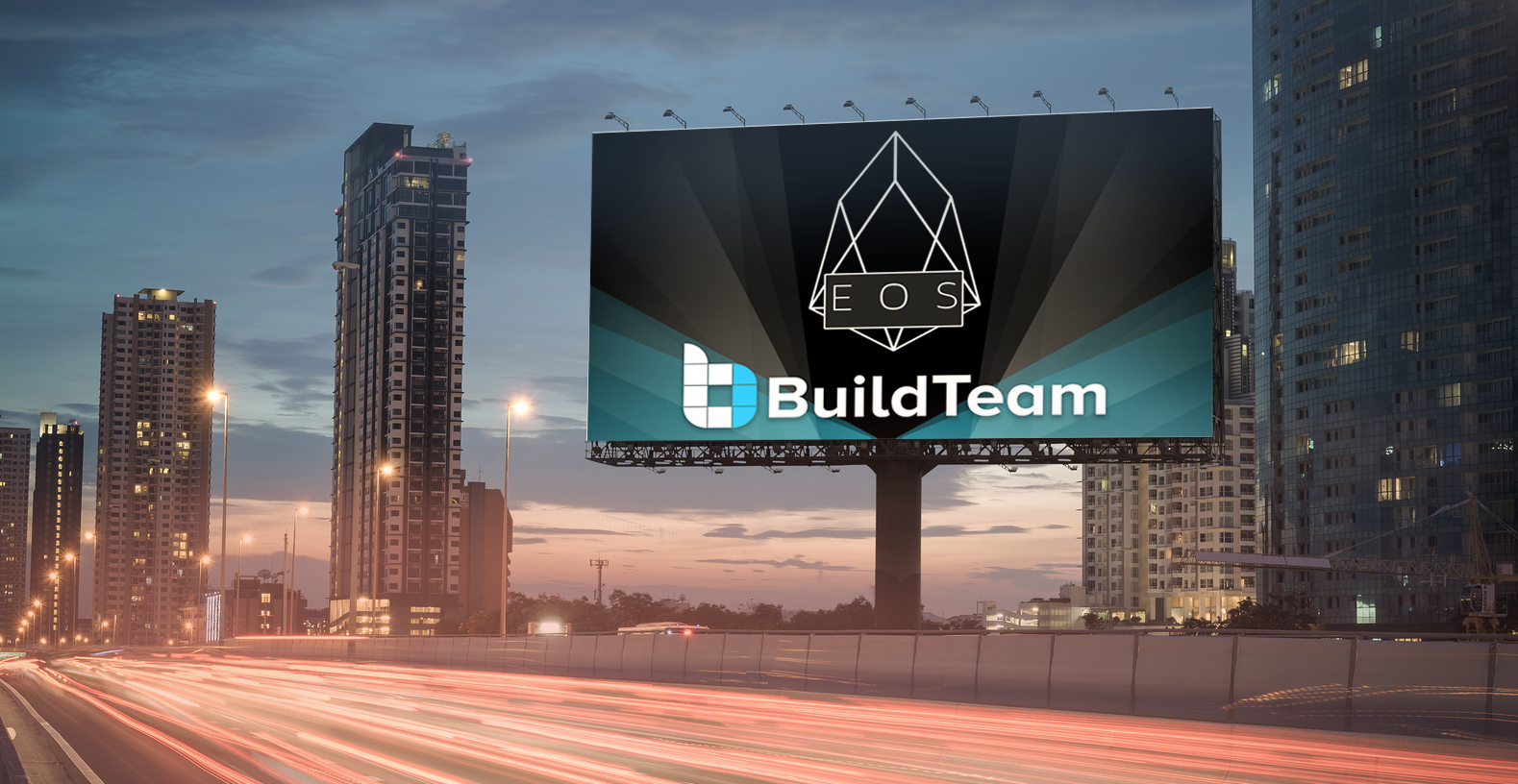 BuildTeam has been active in promoting other crypto projects and ICO's on the Steem blockchain with its Steemvoter Guilds, harnessing its customer base to promote worthy content with maximum visibility on the trending page.
In partnership with the @steemdrive campaign, BuildTeam has crowdfunded billboards across the globe, the most recent being for the Social Wallet public offering. Billboards provide a certain real world validity that most other advertising mediums cannot offer, they are more censorship resistant than Facebook and Twitter advertising, which are often plagued with shadowbanning; in the face of discrimination of crypto projects by these and othe major internet players, billboards are now becoming more relevant than ever.
Our intention is to partially fund and crowdfund billboards for noteworthy projects on EOS as well as EOS itself, BuildTeam aims to become a startup incubator for EOS projects, assisting with copywriting, Steem blog promotion and billboard requisition. Billboards unite communities behind a common voice and increase euphoria, jubilation and engagement, we believe a positive marketing strategy should include billboard advertising and we will facilitate this to the best of our ability.

Roadmap
---
The following represents our initial plan for EOS development going forward. We will continue to work on our various Steem projects and other blockchain initiatives in parallel, but for the sake of conciseness we limit ourselves to EOS specific items in this section:

Q2 2018
---
Make our BuildTeam BP announcement
Finalize server hosting arrangements & launch the BuildTeam node
Identify 3rd party security audit vendor & terms
Launch BuildTeam BP marketing and dev-ops departments
Negotiate contracts with third party game publishers to select initial target games for GameTokens integration

Q3 2018
---
Conduct our first EOS billboard marketing campaign
Review of node setup to assess performance and upgrade hardware if necessary
Launch the GameTokens (GT) token on EOS Mainnet
Start development efforts on integrating GT into first target game
Expand development team with new hires
Identify & plan for further community benefit projects

Q4 2018
---
Conduct a second EOS billboard marketing campaign in a different location
Second review of node setup to assess performance and upgrade hardware if necessary
Launch of first game with GT integration
Launch BuildTeam EOS blockchain Social Mobility pilot program for school children

Q1 2019 and beyond
---
Assess effectiveness of Social Mobility pilot program and refine concept as needed
Continue developing & launching additional GT enabled games
Develop & launch further community benefit projects
Continue scaling up node hardware as needed
Plan further EOS awareness marketing campaigns

Position on Dividends
---
BuildTeam will not offer payment to EOS token voters under any circumstance. If elected, the organization has a firm commitment to gaining that privilege based on the merit of its team and past accomplishments. The organization is firmly committed to a no-payment policy for votes.

Current Portfolio of Steem Projects
---
Although not directly related to EOS, we now highlight a couple of our leading projects for the Steem blockchain, evidence of our impact within that community and experience with graphene related technology. If elected an EOS block producer, we will bring all our formidable talent to bear on implementing equally useful projects for EOS utilizing some of the funding we will set aside for community improvement.

MinnowBooster
---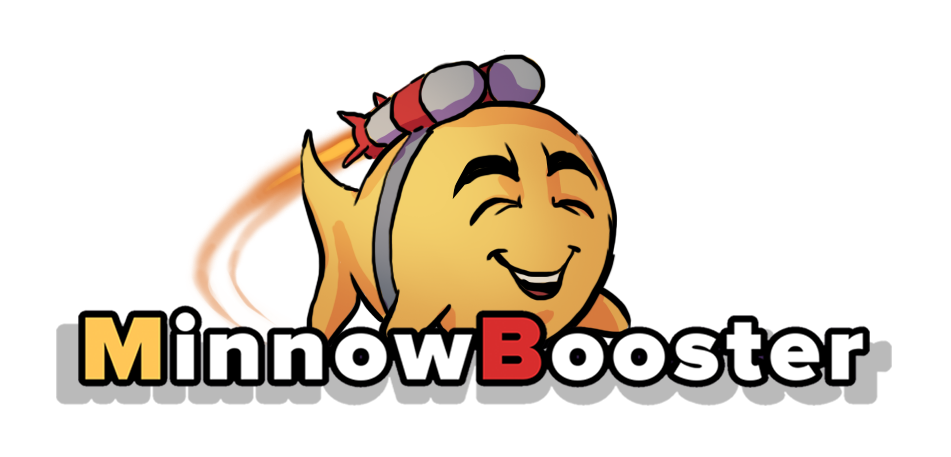 MinnowBooster can be described as a series of tools or "Swiss Army Knife" for the Steem blockchain. The service features a fully functional voting market which facilitates the promotional sale of votes for the purpose of increased visibility on the platform. It also features investment options, like the MinnowBooster first of its kind Delegation Leasing Market (DLM), which allows users to lease and receive Steem Power (SP) from other users.
This service is unique to the Steem blockchain and has been active since June 2017. MinnowBooster also has a robust referral system and revolutionary whitelist system to ensure only quality content gets promoted for visibility on the platform. For more information, visit our website here: MinnowBooster.net

Steemvoter
---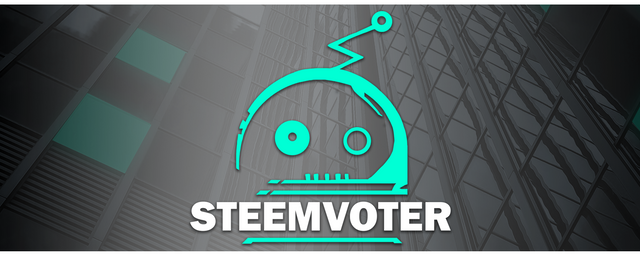 Steemvoter is an automated curation tool and voting bot which is incredibly simple to use. The service offers users the ability to control multiple accounts and automatically vote on content published by their favorite authors. Settings can be fine tuned to control exactly when to vote and how much voting power to use. Steemvoter ensures that users never miss out on curating posts and maximising potential curation rewards, tirelessly working for you around the clock 24/7! Check out our website here: steemvoter.com
High Performance RPC Full Node Cluster
---
The https://rpc.buildteam.io is a load balanced cluster of not one but two 512GB NVME Raid Servers and one 256GB SSD server. All servers in the cluster support all plugins and runs as a full node including account history.

Our RPC cluster is used by a lot of high profile projects for the STEEM blockchain and is publicly available and free to use.
Below are the response times for all the nodes that completed the test successfully at least once. Some of these were unable to repeat the test without throwing errors. Most full nodes were unable to complete this test reliably or even once, without failing.
The simple test consists of returning 100 blocks sequentially.
https://rpc.buildteam.io/ 0:00:02.580627
https://rpc.steemviz.com/ 0:00:49.912529
https://steemd.minnowsupportproject.org/ 0:01:39.423780
https://steemd.privex.io/ 0:02:53.363142

Job Opportunities
---
BuildTeam is a blockchain development company with services built around enhancing blockchain ecosystems.
We are currently looking for talented full stack and blockchain developers (familiar with EOS testnet) to help us achieve some of our larger roadmap items set for completion in 2018. We offer outstanding remuneration through our own Bitshares BUILDTEAM token and milestone completion bonuses for the right candidate.
More specifically, we are looking for developers that are familiar with React and Node.js. Further experience using RabbitMQ and Vue.js is favorable. The candidate must be fluent in English and be able to demonstrate significant experience and ability to work independently through a body of completed work.
Familiarity with microservice architecture, while not required, is also a huge plus. Applicants should get in touch with us through discord and inquire about employment opportunities there.

Contact Us
---
We hope you take a moment to review our services in more depth. If you have any questions about how to get involved with BuildTeam or specific questions relating to this EOS block producer candidacy announcement, feel free to visit our website or contact us through discord.

Website
https://buildteam.io
BUILDTEAM Bitshares UIA
http://www.cryptofresh.com/a/BUILDTEAM
EOS.io Community Testnet
Testnet Representatives Telegram Contacts:
Ricardo Ferreira (@thecryptodrive)
Cryptomancer (@bt_cryptomancer)
Test Node Name: buildteam
Social Media
https://steemit.com/@buildteam
https://discord.gg/S37bYma
https://www.reddit.com/r/buildteam/
http://www.twitter.com/@buildteamio
https://t.me/BuildTeam (news)
https://t.me/joinchat/C5aYWgwuaGRuRsPKciHVWQ (Investors Club)
---
---
This is a @steemvoter subscription payment post. Thank you to Steemvoter customers for allowing us to use your Steem accounts to upvote this post by virtue of your free subscription to the Steemvoter.com bot service. @steemvoter is proudly a @buildteam subsidiary.