EOS Silicon Valley - East meet West Series - EOS Cannon: In EOS We Trust Cannon
EOS Cannon: In EOS We Trust Cannon
EOS already has one of the best blockchain communities in the world if not the best! We have achieved tremendous things together through great technology, leading governance, and a world-class international community. An amazing international community is difficult to build due to different geographical locations, cultures, political point of views and time zones.
Although incredibly challenging it's been extremely beneficial to have had early success in creating such a diverse community. The differing viewpoints, locations, talents, and experiences the global community brings form the decentralization strength of the ecosystem. Collective strength that aids network security, ideation, decision making and overall trust in the network.
At EOS Silicon Valley we are an international team from different cultural, working and educational backgrounds. This provides a unique opportunity for us to foster and improve the communications across the world. With that in mind, we are officially launching the East meet West Series as our effort in building the world EOS community. It is one step from us that we believe can inspire other individuals and teams in the community to get to know each other better and prosper.
Here is the first blog of this series, this one from EOS Cannon. EOS Cannon has been doing an excellent job introducing global BPs to the Chinese community so it is only right we introduce them first!


---


The EOS Cannon Block Producer has achieved a top ranking since the EOS mainnet launched in June 2018. Our collective community holds the largest EOS token stakes in the world. Since the second half of 2017 EOS Cannon has been active in multiple global virtual currency forums, public networks and social media. We have been working closely with many EOS BP's and developer communities around the world. As an active promoter and practitioner of the EOS ecosystem the Cannon community focuses on ecologically incubating, Dapp investment, developer training, and closely cooperating with a number of international organizations, investment and financing institutions. EOS Cannon is among the strongest BPs in China.
1. Please give a brief introduction of your team, when & how is your team founded?
EOS Cannon was founded on September 4, 2017 when the Chinese ICO ban was issued. We have been strong holders and supports of EOS throughout the early 2017 bear market, late 2017 recovery and surge to the 2018 bear market and beyond. We are long on EOS both as supporters, contributors and investors.
EOS Cannon is the world's leading EOS Chinese community and the largest EOS holding community, which consists of 1 million, 100k, 50k, 10k EOS holders group, and new EOS holders group as well. EOS Cannon community is an EOS super community that brings together many big-whales and thousands of strong supporters.
2. What's your team's vision on EOS?
Our slogan is: In EOS We Trust Cannon!
As a world-renowned EOS community and a major holders' community, EOS Cannon hopes EOS getting better and better. We are committed to building a blockchain infrastructure that is decentralized and transforming our way of life. We are committed to building high-quality communities, building block producer, incubating good projects, cultivating technology ecosystems, and linking global resources. We always keep in mind to improve and develop the EOS ecosystem.
3. Please give a brief introduction of your team members?
Van Kai - Co-Founder
Van is an experienced finance trader, and was the Headmaster of a Forex trading academy called JF LENNON in China. He has a deep understanding of finance market, has studied and get interested in cryptocurrency since 2014. Van invested in Bitcoin and Ripplecoin in a very early time, and has realized the disadvantage of POW as well as the utility weakness of blockchain technology. So when the EOS white paper was released on 2017, Van devoted himself into this world-changing project, and founded EOS Cannon -- A community made by true EOS believers and value investors, to assist with building up a better ecosystem of EOS.io in Mainland China.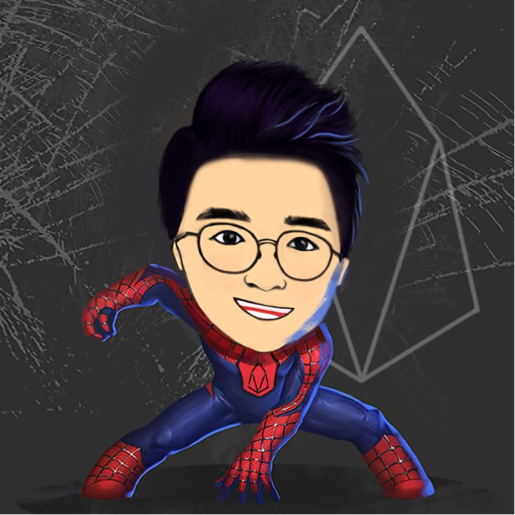 Ricky Shi - Co-Founder
Co-Founder of EOS Cannon, Founder and Director of @BYSTAKE,and "胖哥说币"(Chubby Boy Crytocurrency Talkshow)blogger owner; many years experiences from worked in IBM & Datayes as a senior technology and full stack engineer. As a serial startup entrepreneur, he participated in multiple stellar internet products design, development and operation. Now he devote himself in a higher cause of his life - building EOS community and eco-system, related technology training and super block producer launch at the DAWN.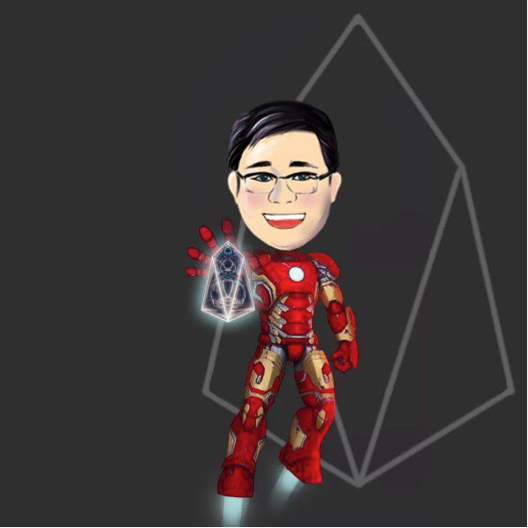 Franco Chen Co-Founder & CSO
As one of the earliest internet user and startup entrepreneur in China, Franco has experiences in internet economy and online community for over 20 years, as an international businessman for more than 10years and participated in several multi-nation programs, franco start to have different understanding with the current global economy system and became a true beliver of Blockchain economy. By joining the Cannon community, Franco is willing to devote himself in a great cause that to create a more equal world.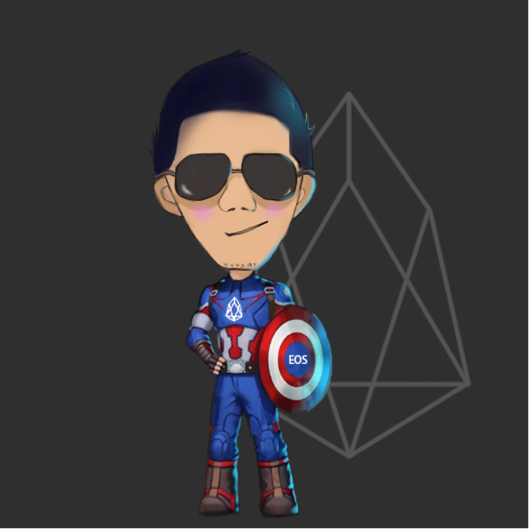 Larry Ma - Business Development
Larry Ma manages business development efforts and initiatives at EOS Cannon to make it both a leading Block Producer in China and a better EOS community in the long run. Larry brings on board over a decade experience in technology, business development and entrepreneurship. Larry has participated in multiple internet startup ventures with successful exits. In his early career, Larry has designed, implemented and operated large scale SaaS system in leading digital marketing startup. Recently he has spent his time on solving issues in cross border e-commerce area. Larry truly believes in the vision of EOS/blockchain and is excited to be part of the community to help/witness the upcoming Dawn launch.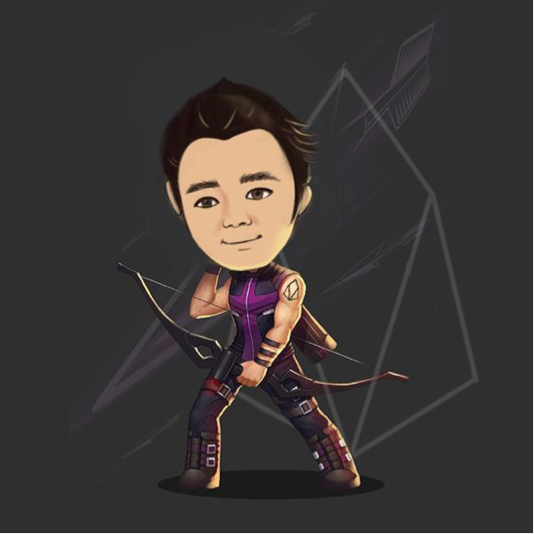 Bean - Tech leader
Bean (https://bihu.com/people/9457) is the tech leader of EOS Cannon. He gains lots of experiences in developing, testing and operation in his 8 years IT career in IBM and other big companies. He is helping to build out the solid infrastructure.
With continuous writing articles and educating newbie with EOS, now he is a famous writer on the largest digital cryptocurrency community bihu.com in China, who has more than 21k fans on that community.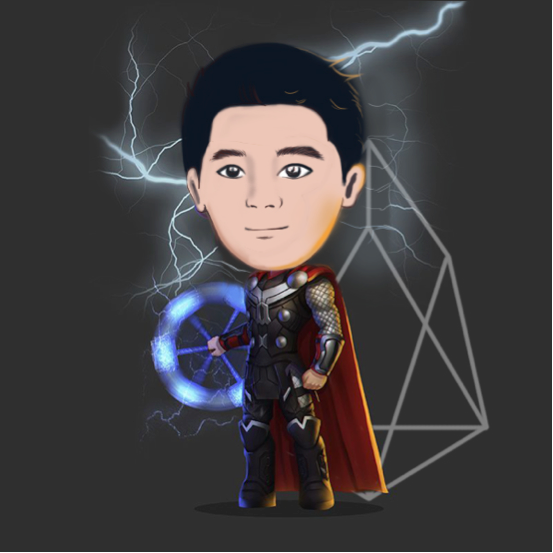 4. What's your team's key differentiator? How do you want the community to remember you?
We believed that community is the first attribute of the blockchain. EOS Cannon is a strong decentralized community organization. There are hundreds of people in the EOS Cannon core group with a strong sense of belonging and ownership. We are not only the major holders, but also a group of people with self-consciousness, community governance consensus and strong personal abilities. We generate enormous energy and chemical reactions.
EOS Cannon will be a premium community brand in the blockchain era. By participating in community governance, technology contributions, incubation and investment, and helping quality DAPPs to land, we will prove to the world that we will strive to be the benchmark and role model for community governance under the blockchain DPOS consensus!
5. Which areas will you be contributing to the EOS ecosystem? How can you increase the token price of EOS?
A. Community
What we still have to emphasize is that community is crucial. We have established many WeChat and telegram group online communities, with thousands of EOS supporters and EOS holders. We publish real-time EOS information in the group every day, and everyone will discuss the hot issues related to EOS and share valuable suggestions. We have definitely established a super energetic community.
B. Content
We focus on PR and communication, and have a professional operation team to do content, including EOS Cannon daily, weekly newspaper, comics, big-whale interviews, overseas nodes in China, KOL technology articles, Twitter and other content output. Welcome to follow our Twitter and Bihu accounts.
Twitter: https://twitter.com/cannon_eos
Cannon official on Bihu:https://bihu.com/people/334485
Bean on Bihu:https://bihu.com/article/778370
Comics on Bihu:https://bihu.com/article/779639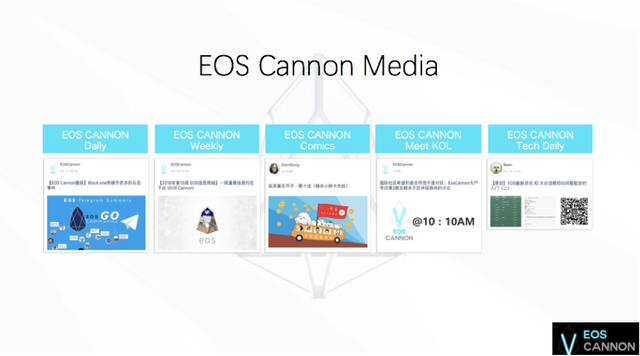 C. Global communications
EOS Cannon is the first node to actively introduce overseas nodes to China and recommend them to other communities actively. So far, we have recommended nearly 30 overseas nodes to the Chinese community and helped many overseas nodes to establish contact with the Chinese community.
D. Technology
We have strong technology support from @Bystake. And at the same time, we participated in the technical competition and won the award in the @Longhash competition in Tokyo.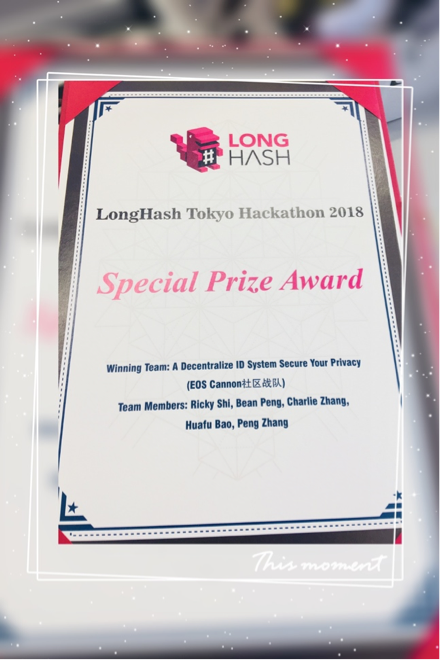 E. Airdrop
We always believe that in order to let everyone get a better understanding on EOS, a good way is to let more people own EOS. Therefore, we have released 50,000 EOS airdrop activities with the largest block chain community to help develop the EOS ecosystem!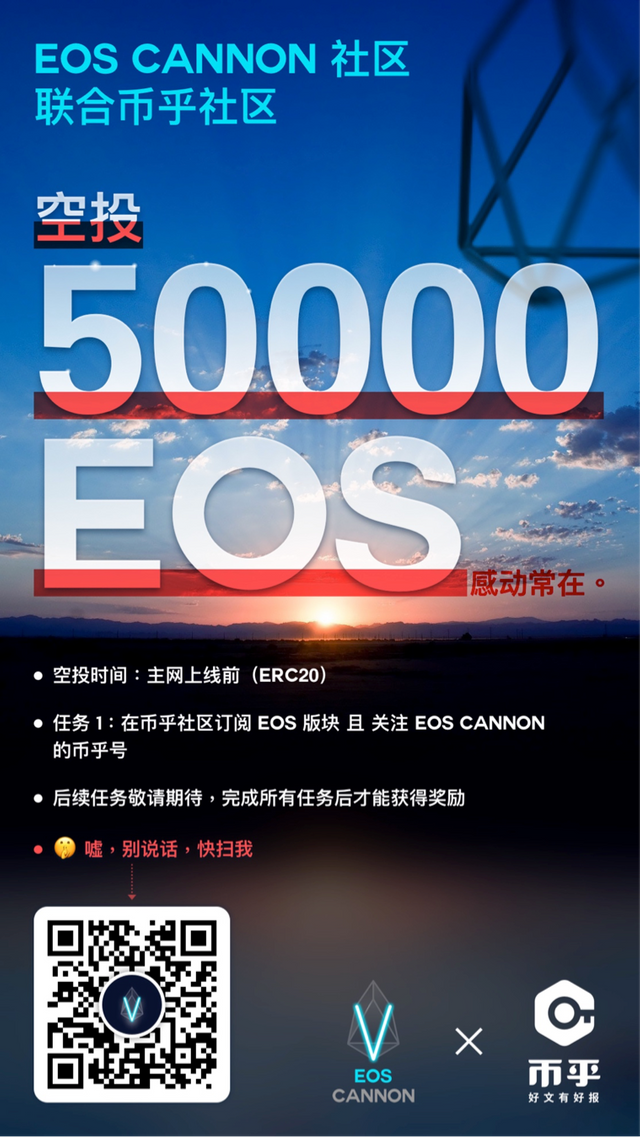 F. Meet-up
We hosted many Meet-ups, from Beijing, Hong Kong, Xiamen, Chengdu to Shanghai, and from London to Seoul, actively participating in other BPs' activities.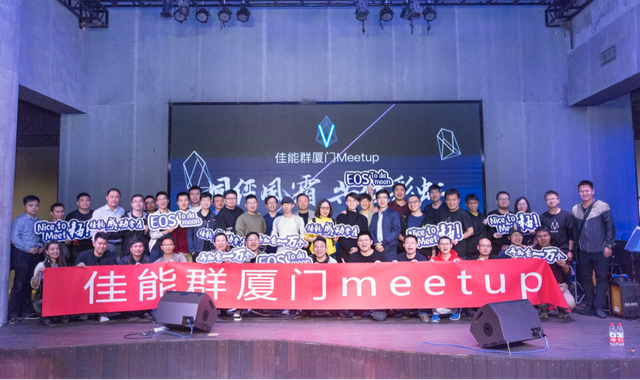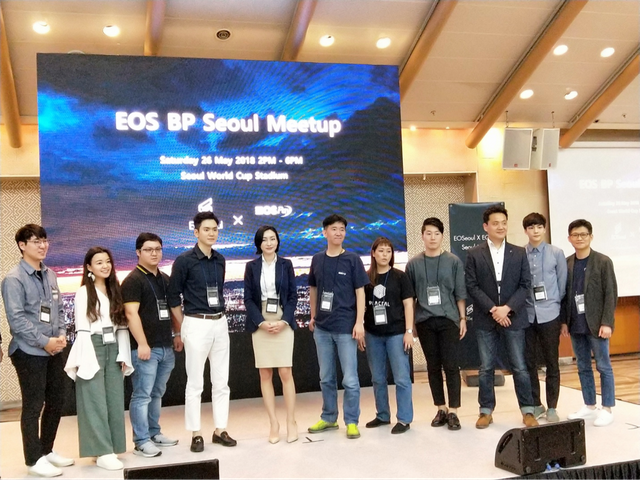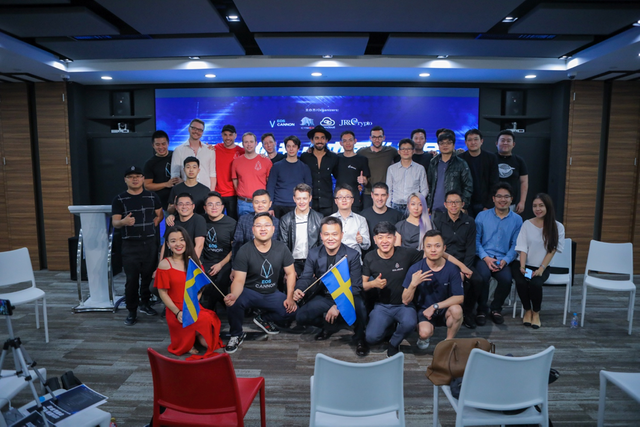 6. Which channels do you use to communicate with the world EOS community?
A. First of all, we keep connecting with global BPs at a positive attitude, not only the column of "Overseas Nodes in China", but also the WeChat group: eos overseas salon.
B. We operate our twitter well and interact with other nodes every day.
C. We also actively interact with others in the official telegraph group and our own telegraph group https://t.me/eos_cannon
D. Of course, we organize offline meet-up.
7. What kind of Block Producers will win the votes from your community?
We will definitely support the excellent BPs that contribute to the EOS ecosystem, and any behavior that is evil on EOS will not be recognized by the EOS Cannon community. Based on what we have learned and contacted, we gave our recommendation list the first time after the main online line and posted https://m.bihu.com/article/601165 in the community:
8. What final words do you want to say to the EOS Silicon Valley and world's EOS community?
EOS Silicon Valley is a team, which consists of Silicon Valley technology elites, top-level universities students and multi-national background talents. It has made contributions to many expects of EOS, like technical contribution, community building, and it actively assisted the Tulip Conference to recommend Chinese excellent DAPPs to go overseas. Thanks for your hard work and efforts.
As a high-profile blockchain project, EOS is a great social experiment under the DPOS mechanism. This social experiment cannot achieve the goal without the supports and efforts from global communities and block producers! Let us witness the progress of this social experiment, witness the landing of high-quality DAPP, and witness Decentralize Everything.


EOS Silicon Valley Contact
Website: https://eossv.io/
Twitter: https://twitter.com/EOS_SV
Telegram: https://t.me/eossv
Meetup group: https://www.meetup.com/EOS-Silicon-Valley-Community/
Steemit: https://steemit.com/@eossv
Medium: https://medium.com/@eossiliconvalley
Email: [email protected]
Bihu: https://bihu.com/people/521668
Facebook: https://www.facebook.com/EOS-Silicon-Valley-168362600677072/
Youtube: https://www.youtube.com/channel/UCxcXyUzH5Vmcg2iUl3o0NhA
Reddit: https://www.reddit.com/user/EOS_SV