EOS Silicon Valley - East Meet West Series - StartEOS: Promoting Blockchain Technology for the Real Economy
EOS Silicon Valley - Chinese BP Interview #5 StartEOS:
Creating Value for the EOS Ecosystem
This is the fifth blog in the East meet west Series from EOS Silicon Valley. This time we are pleased to invite StartEOS to share their EOS story. StartEOS is a company dedicated to promoting the development of blockchain industry and strive to make blockchain technology better apply and serve to the real economy. In April 2018, it officially launched "Starteos", one of the world's simplest and most secure digital wallets, and got very good feedback.
The following is a summary of our conversation with them:
1. Please give a brief introduction of your team, when & how is your team founded?
Based in Chengdu, China, StartEOS is a team dedicated to promoting the development and application of EOS, which has a great influence and a strong user base. Founded in early 2018, the company is committed to creating value for the EOS ecosystem and driving the development of the blockchain industry.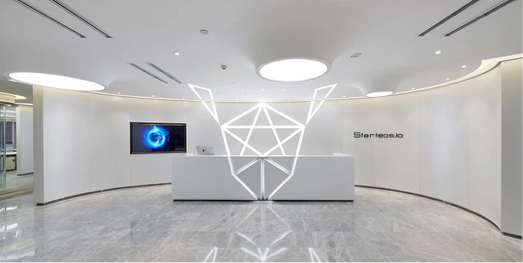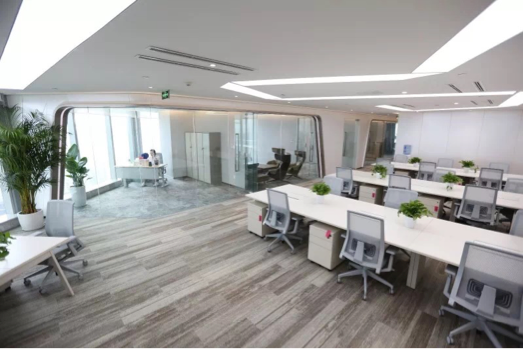 2. What's your team's vision on EOS?
We are optimistic about EOS, and because of EOS, we have new hope. Even if there are unpredictable risks in the future, we firmly believe that there will be unpredictable gains. Just as the Black Pearl, which was full of "Bitcoin Pirates", floated on the Caribbean Sea in the moonlight. The difference is that this time, we are also one of them. We expect EOS to gradually mature, help the development of the real economy, and bring about transformational development for the industry.
3. Please give a brief introduction of your team members?
StartEOS now has a top-notch team of nearly 100 people, with a core technical team with a master's ratio of over 80%.
Ang Li--CEO
--Master of Chinese People's Liberation Army Ground Force Service University;
--Founder of Chongqing Yuhuan Technology Co., Ltd.;
--Founder of Canoepool;
--CEO of StartEOS.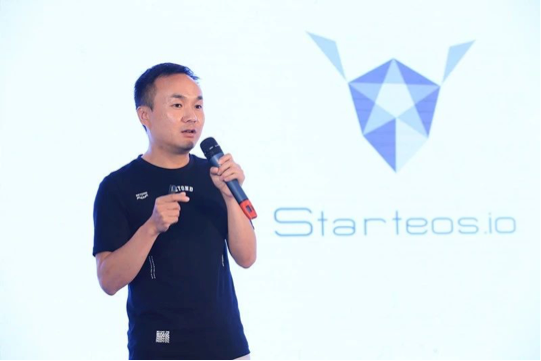 Huadong Wu --Project Director
--Co-founder of HC-O Inc
--7 years of working experiences in project development and management, familiar with blockchain and DAPP development
--Blockchain expander of Starteos.
Yonghui Chen--PM
--Founder of HC-O Inc.
--Early practitioner of blockchain, blockchain strategic planner of Starteos;
--Many years of experiences in research of internet products; has provided technical solutions for domestic and overseas companies of Fortune Global 500 for many times;
Yang Yang --CTO
--Co-founder of HC-O Inc.;
--Many years of experiences in internet software development, familiar with DAPP development;
--Proficient in data encryption and network safety.
Ping Xie --CFO
--Master of Business Administration (MBA) and Master in Financial Management of Chongqing University;
--CFO of Chongqing Yuhuan Technology Co., Ltd.;
--CFO of Starteos.
Wencheng Zhao--Liaison Director
--Master in Finance of New York University
--Acted as analyst in Deutsche Bank
--Acted as Project Manager of Strategic Development Department in Asian Potash Group
--Liaison Director of Starteos
Yong Lin --COO
--Senior investor of blockchain industry
--Many years of working experiences in operation of pool and mines
Feifei Yu --Operation Manager
-- Senior investor of blockchain industry
-- Promotion Manager of Canoepool
4. What's your team's key differentiator? How do you want the community to remember you?
While performing the duties of the block producer, StartEOS does not forget the initial intentions, be faithful, rigorous, simple, pure, keeps a low profile, and works hard.
5. Which areas will you be contributing to the EOS ecosystem? How can you increase the token price of EOS?
A. Product Development: We have developed the "StartEOS" digital currency hot wallet APP and its supporting "Memory Box" one-click access cold wallet, and we have registered EOS accounts for more than 3,000 users for free, aiming at helping more EOS believers participate in EOS. In order to protect your assets in all aspects, we also provide one-click access to the Cold Wallet Memory Box for more than 1000 users, allowing beginners to manage their assets easily and conveniently.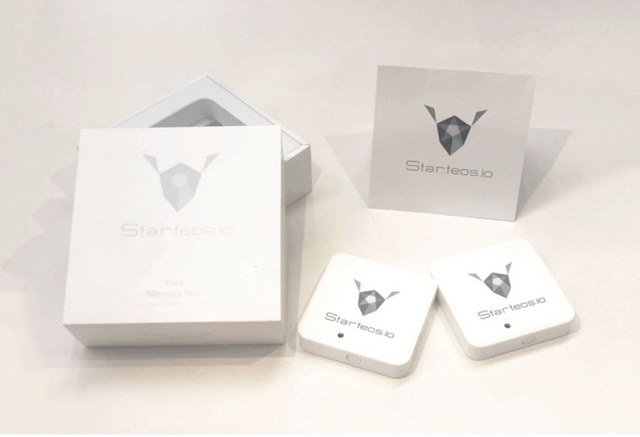 B. Community Operations: We have more than 15,000 members on WeChat, Weibo and Knowledge Planet (Asia's largest knowledge payment platform, 100 million active users). We translate and analyze EOS Eco-related information, produce a series of EOS science videos, and share this information with EOS community users. In addition, we also share EOS related information with overseas EOS communities through Telegram, Youtube, Steemit, Medium and other channels.
C. Talent cultivation: We have jointly established the "Laboratory of Combined Research and Application of Blockchain Technology" with the School of Information and Software Engineering of the University of Electronic Science and Technology. The joint laboratory consists of a group of top Chinese cryptography Dr. and blockchain experts, which focuses on research on blockchain security and blockchain talents cultivation. At the same time, we also held an offline salon to give EOS enthusiasts an opportunity to learn from each other, and to promote EOS technology.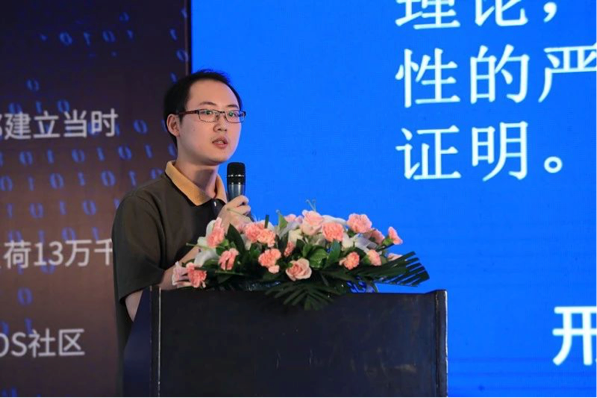 6. Which channels do you use to communicate with the world EOS community?
In addition to attending the node meeting and offline salon, the StartEOS also maintains close contact with each node, and invites every node to StartEOS to conduct interviews and discuss the EOS development path. At the same time, StartEOS will promote the establishment of an EOS-based forum where all files can be synchronized into multiple languages and community members can communicate simultaneously.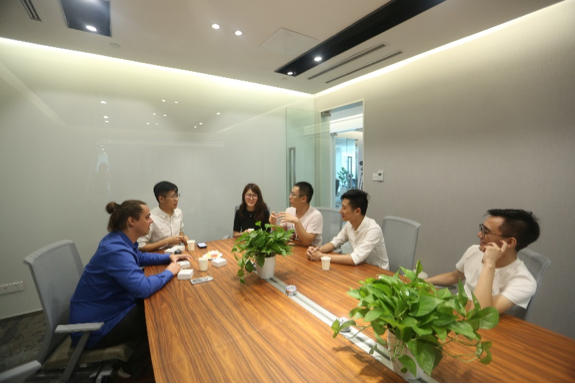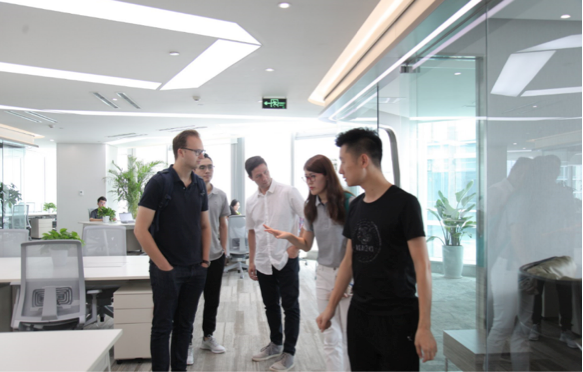 7. What kind of Block Producers will win the votes from your community?
We will support nodes with the following characteristics:
Have a strong technical background support;
Build a community and promote the popularization of EOS;
Proactively maintain EOS ecological security;
Maximize the prosperity of the EOS ecosystem and incubate more DAPPs.
8. What final words do you want to say to the EOS Silicon Valley and world's EOS community?
The core of the blockchain is consensus, and the spirit of the blockchain is open. EOS's DPoS consensus mechanism determines that community needs to be built for its ecological construction. The node plays an important role in the EOS ecosystem. It is an indispensable "friend" on the road of EOS. The EOS eco-leaf is the common pursuit of "EOS and his friends." We sincerely hope that all nodes can work together and establish a cooperative channel between the Chinese and Western EOS communities, then build a stronger global EOS ecosystem.
EOS Silicon Valley Contact
Telegram: https://t.me/eossv
Steemit: https://steemit.com/@eossv
Twitter: https://twitter.com/EOS_SV
Medium: https://medium.com/@eossiliconvalley
Meetup group: https://www.meetup.com/EOS-Silicon-Valley-Community/
Reddit: https://www.reddit.com/user/EOS_SV
Twitter: https://twitter.com/EOS_SV
Facebook: https://www.facebook.com/channel/UcxcXyUzH5Vmcg2iUI3o0NhA
Email: [email protected]om