EOS Silicon Valley - East meet West Series - EOS Pacific: Let's play the Decentralized Symphony of EOS Power
EOS Silicon Valley - Chinese BP Interview #4 EOS Pacific
Let's play the Decentralized Symphony of EOS Power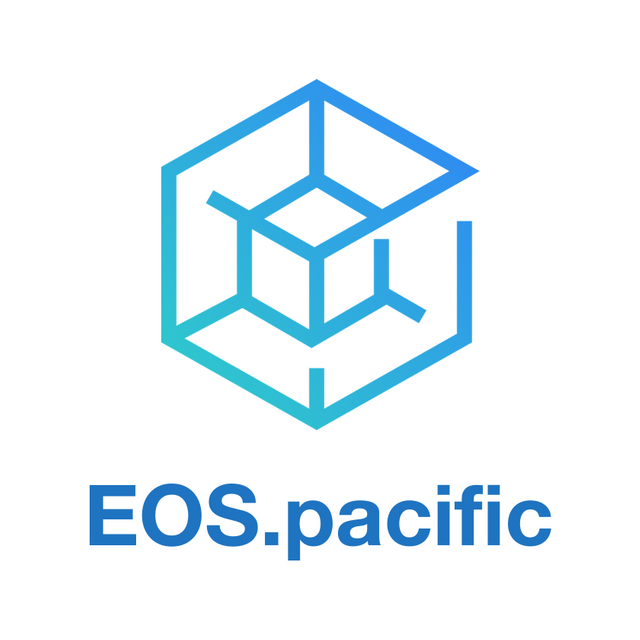 This is the fourth blog in the East meets West Series from EOS Silicon Valley. This time we are pleased to invite EOS Pacific to share their EOS story. EOS Pacific initiated the EOS Mandarin Arbitration Community (EMAC), and have made numerous contributions to EOS governance in the Mandarin community.
The following is a summary of our conversation with them:
1. Please give a brief introduction of your team, when & how is your team founded?
EOS Pacific is headquartered in Hong Kong and Shenzhen, with offices in New York and Houston, U.S.A. Founded in May 2018, we are a young node, professional, passionate and forward looking. EOS Pacific is built on two principles: contributing to communities; keep on doing the right thing, the community would eventually recognize and reward us.
2. What's your team's vision on EOS?
EOS Pacific has initiated and is committed to EOS Mandarin Arbitration Community (EMAC), which is dedicated to promoting awareness of EOS governance in the Mandarin community as well as improving the representation of the Mandarin community in the EOS governance framework. EOS Pacific has been serving and would continue to serve to bridge the gap and improve the communication between Mandarin and non-Mandarin EOS communities, which would be crucial for the organic growth of the global EOS ecosystem.
3. Please give a brief introduction of your team members?
The team is currently composed of 7 full-time staffs, 3 part-time members and 3 volunteers. Among the 13 team members, 7 have doctorate degrees, 5 with masters, and 1 bachelor, from Tsinghua University, Yale University, MIT, Peking University, University of Chicago, Virginia Tech, and Harvard University. The team also has a full-time attorney who has been previously practicing law in the United States. We have top code developers who have been with Tencent since 2005 and now joined EOS Pacific.
4. What's your team's key differentiator? How do you want the community to remember you?
We, EOS Pacific, consider ourselves "grassroots' node" without large institutional influence. With deep roots in the Asia-Pacific community, we collaborated with other BPs and BP candidates across the globe. Our community is still small in number, but it includes lawyers, university professors, financial service employees, developers and college students from various majors (including but not limited to law, social science, psychology, finance, and computer science). And we are growing fast.
5. Which areas will you be contributing to the EOS ecosystem? How can you increase the token price of EOS?
EOS Pacific has taken the initiative to establish the EOS Mandarin Arbitration Community (EMAC), engaging the Mandarin community in EOS governance, facilitating communication and improving mutual understanding between Mandarin and non-Mandarin communities, and recommending qualified Mandarin arbitrator candidates. Our concrete contributions have been widely recognized by the global EOS community and made positive impact on the EOS token price.
6. Which channels do you use to communicate with the world EOS community?
EOS Pacific has presence in all major social media platforms and organizes regular offline meet-ups to engage EOS communities, both domestic and abroad.
• Online presence
o Twitter: https://twitter.com/eos_pacific
o Steemit: https://steemit.com/@eos.pacific
o Medium: https://medium.com/@eos.pacific
o Telegram: @EOSPacific
• Meet-ups, Hong Kong and Houston, USA: https://mp.weixin.qq.com/s/TWRVKhMXgSbp4SKmA9l0kw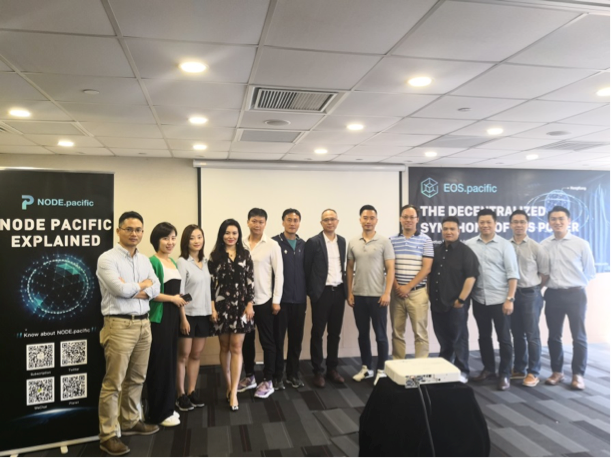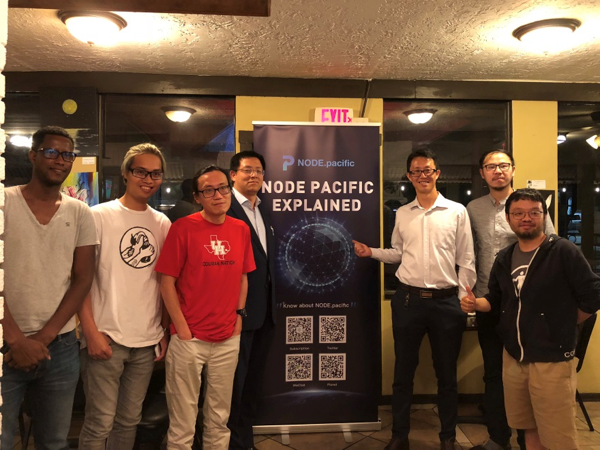 7. What kind of Block Producers will win the votes from your community?
EOS Pacific firmly believes that Block Producers (BPs) are the elected guardians of EOS token holders' interest. BPs' primary responsibility is to protect EOS token holders from potential damages, and therefore should uphold the principle of only exercising BPs' rights under the condition of no harm to anyone's interest and community consensus is reached. EOS Pacific is rooted in small yet crucially important communities, representing areas of legal, financial services and technical professionals. EOS Pacific is firmly against vote buying, and adheres to the principle of equality & non-discrimination. EOS Pacific is actively promoting diversity and inclusion in governance regardless of race, gender and language. Our voice has been heard across the global community, with support from both Mandarin and non-Mandarin communities.
8. What final words do you want to say to the EOS Silicon Valley and world's EOS community?
Thank you, EOS Silicon Valley, for the effort of introducing Mandarin BPs. We are EOS Pacific, a young node with deep root in Asia-Pacific and dedicated to contributing to the global EOS community. Please vote for us (eospacificbp) and let's play the Decentralized Symphony of EOS Power!
Previous Interviews
EOS Cannon: In EOS We Trust Cannon - https://steemit.com/eos/@eossv/eos-silicon-valley-east-meet-west-series-eos-cannon-in-eos-we-trust-cannon
EOS Gravity : The Largest EOS Followers Community - https://steemit.com/eos/@eossv/eos-silicon-valley-east-meet-west-series-eos-gravity-the-largest-eos-followers-community
EOSBIXIN: The Biggest Cryptocurrency Wallet in China - https://steemit.com/eos/@eossv/eos-silicon-valley-east-meet-west-series-eosbixin-the-biggest-cryptocurrency-wallet-in-china
EOS Silicon Valley Contact
Homepage: https://eossv.io
Telegram: https://t.me/eossv
Steemit: https://steemit.com/@eossv
Twitter: https://twitter.com/EOS_SV
Medium: https://medium.com/@eossiliconvalley
Meetup group: https://www.meetup.com/EOS-Silicon-Valley-Community/
Reddit: https://www.reddit.com/user/EOS_SV
Facebook: https://www.facebook.com/channel/UcxcXyUzH5Vmcg2iUI3o0NhA
Email: [email protected]