StartEOS Wallet: One-stop Smart Management of EOS Assets
Hey everyone! We would like to introduce you to the StartEOS Digital Currency Wallet App and Memory Box Hardware Wallet! These are safe and convenient EOS wallets, developed by StartEOS. Memory Box is a world-leading hardware wallet, that supports the use of StartEOS App well.
There are many interesting features available in the wallet app, but we want to highlight the Memory Box feature here, since it's really cool and well thought out!
· Memory Box can be operated very simple, only by one tap
You only need to switch the Memory Box on, put it close to the mobile phone with StartEOS Wallet App installed, make sure Bluetooth of mobile phone has been turned on, then you can easily finish operations like create, backup or import a wallet.
· Manage mulpital wallets efficiently in Memory Box
Memory Box supports one type of digital currency being stored in different wallet, and you could create over 500 wallets in total. In case you are troubled or burdened with helping beginners to manage their digital assets, you will be high efficient if you use this function to manage all accounts. Do not forget to backup the information at any time, and by different way.
· Keep asset safe with Memory Box
Memory Box adopts double encryption technology and verified its security by StartEOS Blockchain lab. With strict encryption technology, no one can access to your wallet without your password. If you keep memory box and other wallet backups in a safe way, do not need to worry about the lost of your mobile phone with StartEOS APP, because you could utilize memory box and wallet password to timely recovery data, transfer asset, and etc.
[Learn more] 👉 Learn more details about the Memory Box: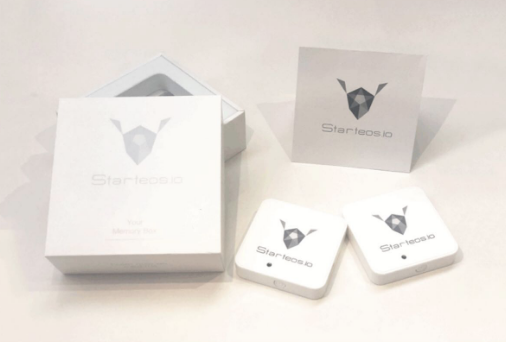 Get ready to try the most efficient and safest StartEOS App ⬇️