EOS crowdsale.. did you participate? Step by step guide - part 1
One of my friends participated in EOS crowd sale lately & experienced some problem claiming the tokens & wasted his spare ETH in transaction fees that failed because of out of gas error.
Here I will point out the mistake we made & most of the participants in the crowd sale are still making.
In this part, we will be covering introduction to ETH & easy ways to transfer ETH to participate in EOS ICO (Initial Coin Offering). Here we assume that you already have ETH, if not, get some from your friends or coinbase etc.
We will be using MEW (https://www.myetherwallet.com/) together with MetaMask. Learning it might be a bit tedious but once you go through it, it will be like charm.
First, install metamask in firefox or chrome if you haven't done yet, you can visit https://metamask.io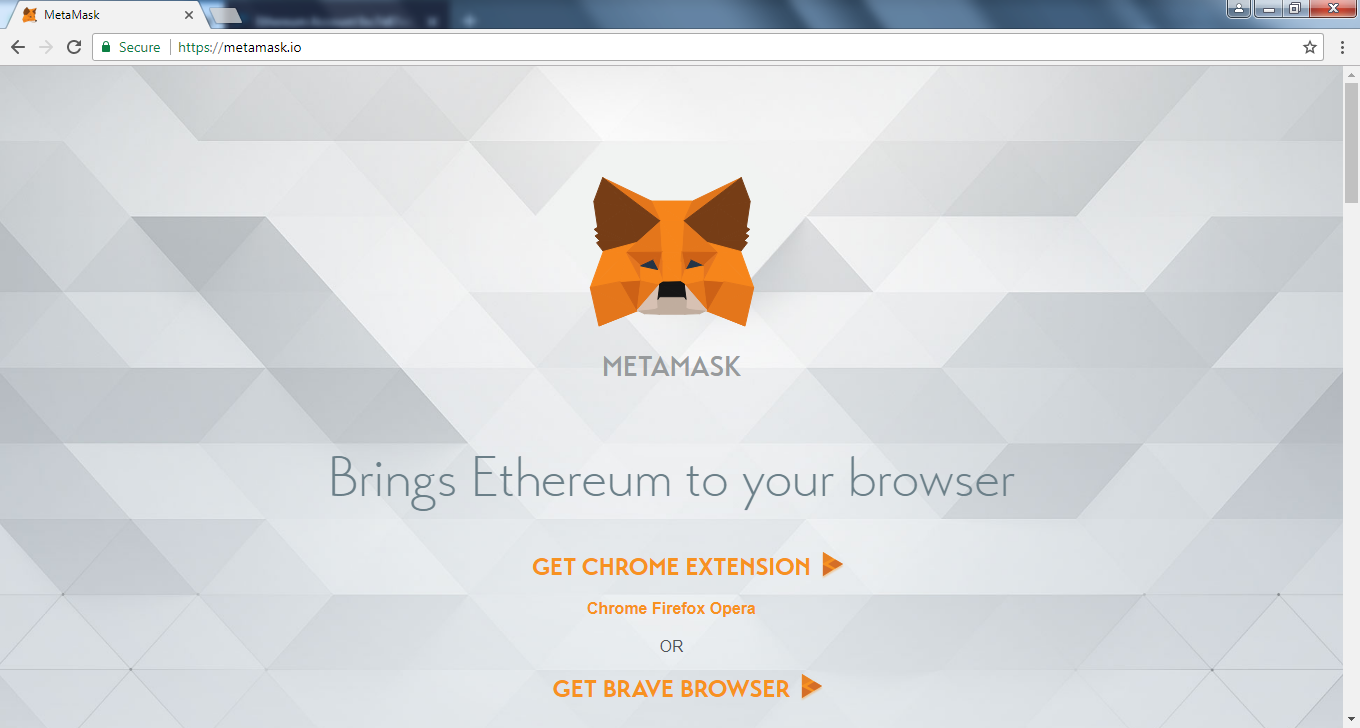 After the installation, you will see a little fox icon, click that.. you will see..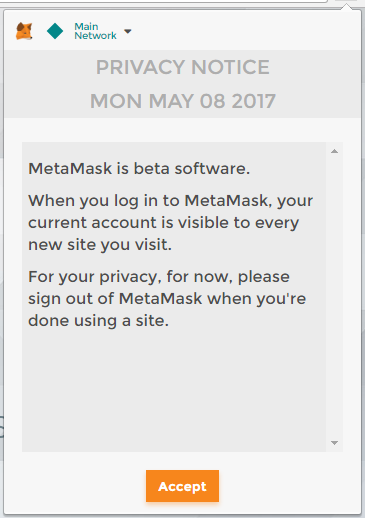 Read it if you wish, if not.. you know what to do..accept..
After that you will be asked for a password or to import existing den (or existing account if you had previously; if so, you already know how metamask work, you can skip to part 2 of this series)
Keep a strong password & click create.. you will be shown some words... SAVE THESE WORDS IN SOME SAFE PLACE.. probably on a paper & keep it in safe location.. so in case your computer crash, these words will restore your account & will give you full control... These are the same words when asked before if you wanted to import existing den, then you feed those words & get your old account.
Click I have copied it somewhere safe & you have successfully installed metamask..
You will see this..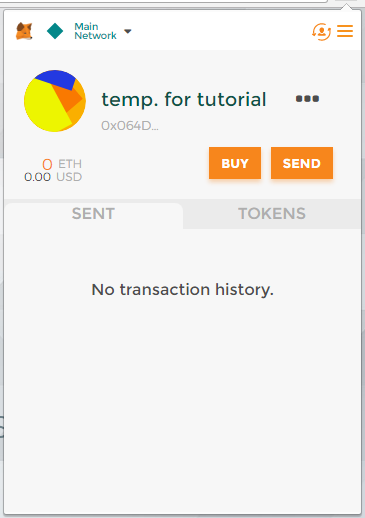 I have renamed my account to "temp. for tutorial" exclusively for this series.
I hope you enjoyed it.. I shall be posting next part soon.. Keep tuned & follow me for updates.