EOS crowdsale.. did you participate? Step by step guide - part 2
So, you learned how to install metamask here.. https://steemit.com/eos/@ivrmakers/eos-crowdsale-did-you-participate-step-by-step-guide-part-1
& the basics of its interface & basics of ETH here https://steemit.com/eos/@ivrmakers/eos-crowdsale-did-you-participate-step-by-step-guide-part-1
Unlock metamask.. (by filling the password you created)
Now, its time to buy some EOS from eos.io directly using its own interface, which is extremely easy, without anything else to worry about. Scroll down on EOS.io homepage & you will see something like this..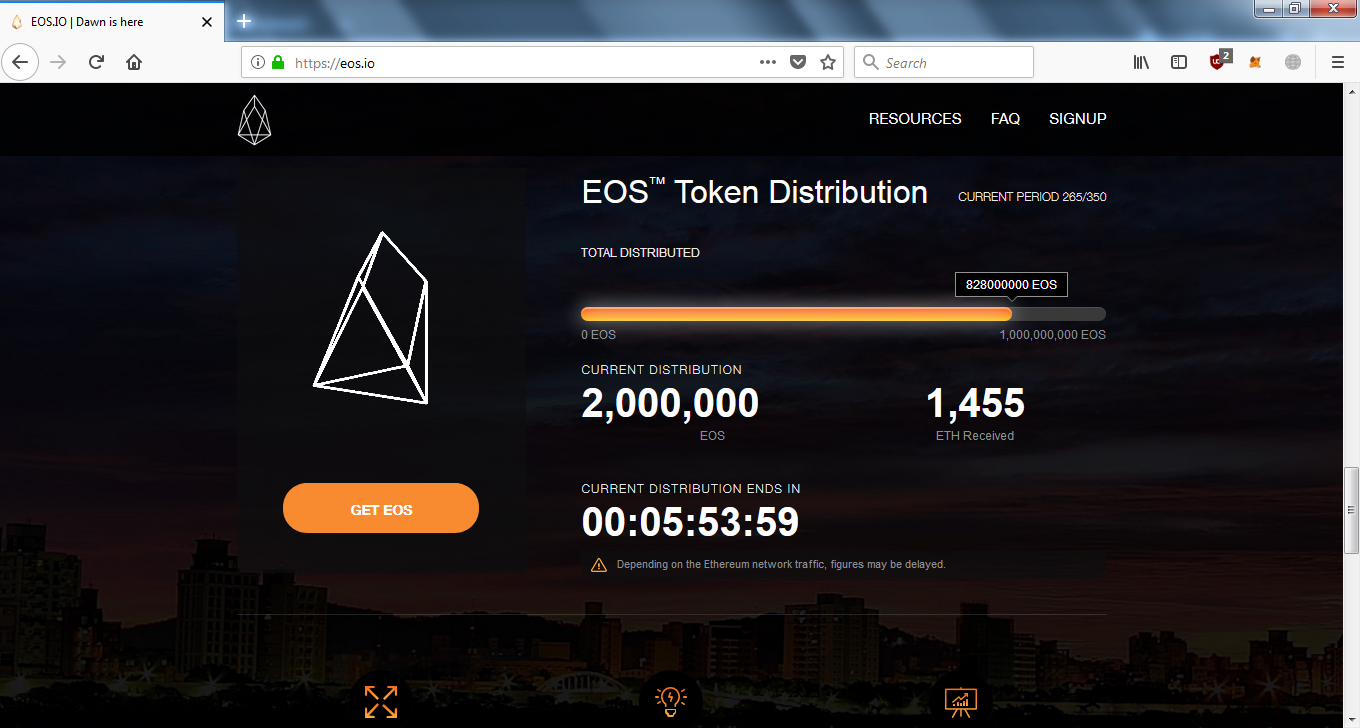 Simply click get EOS & reach to this page where you accept all of their terms & conditions ..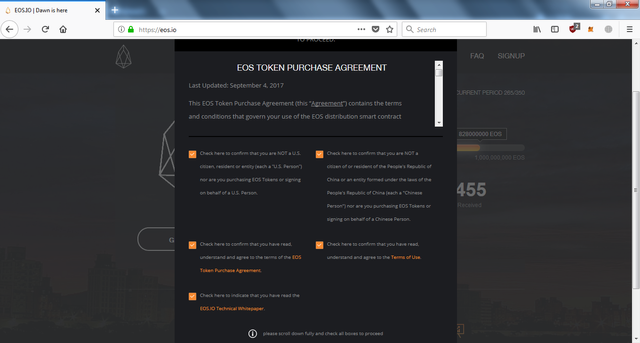 & after that you will land on this page.. eos.io/instructions .. scroll down & select the INTERFACE EOS TOKEN DISTRIBUTION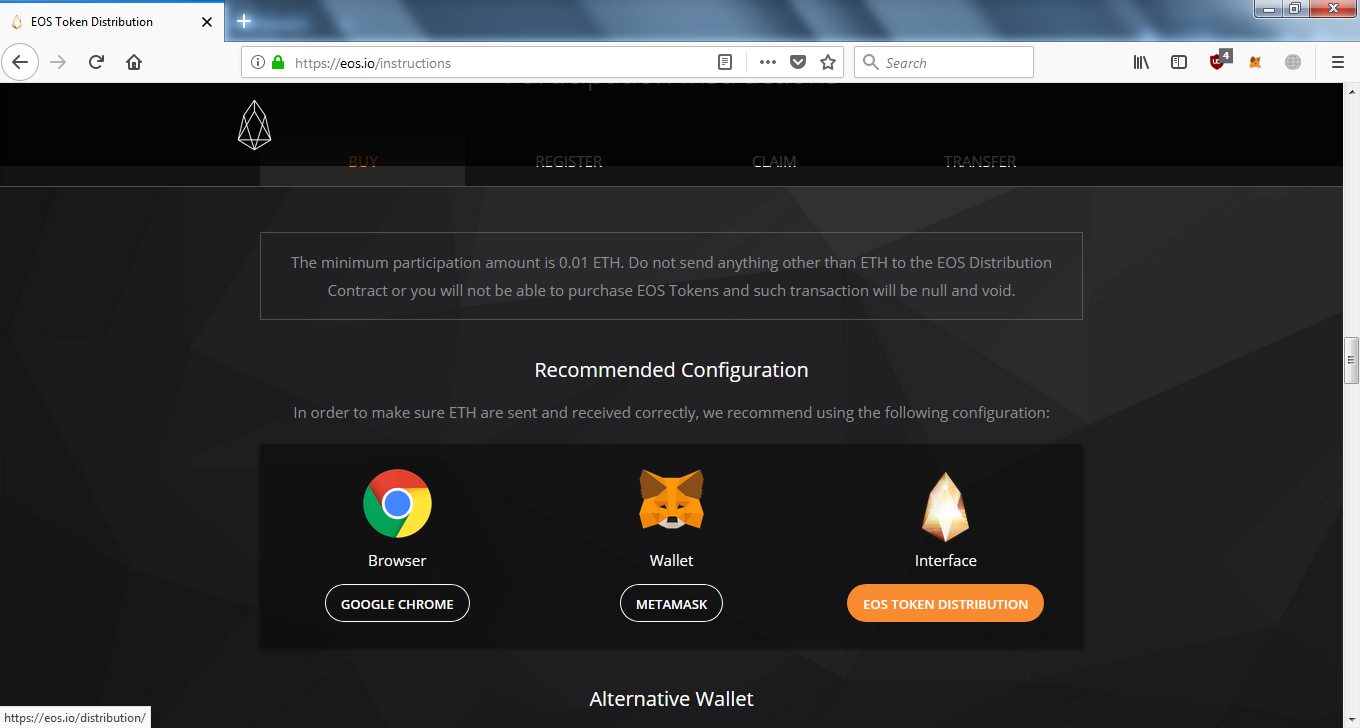 & you will land on eos.io/distribution/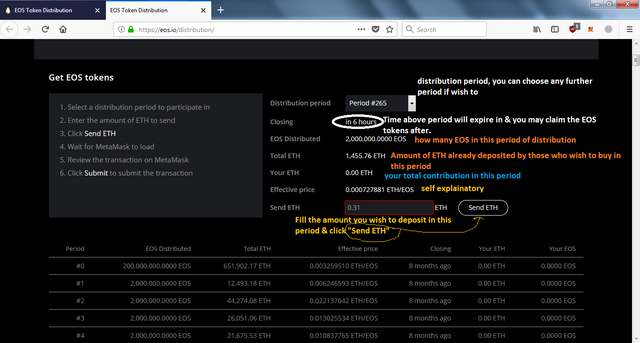 Picture above is self explanatory. After you click "Send ETH" (minimum amount is 0.01 ETH), metamask will open ..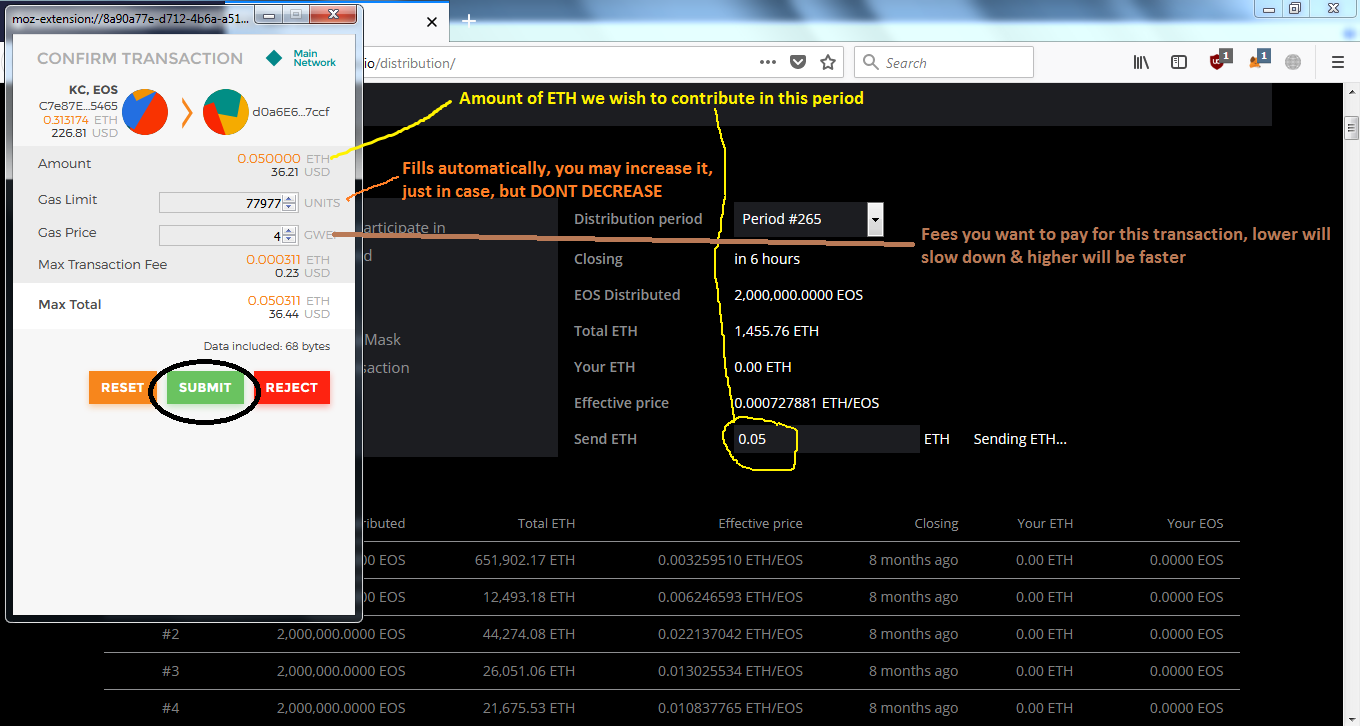 After atleast 15 seconds, you can check the transaction on etherscan.. it shall show something like this (if transaction is still pending..)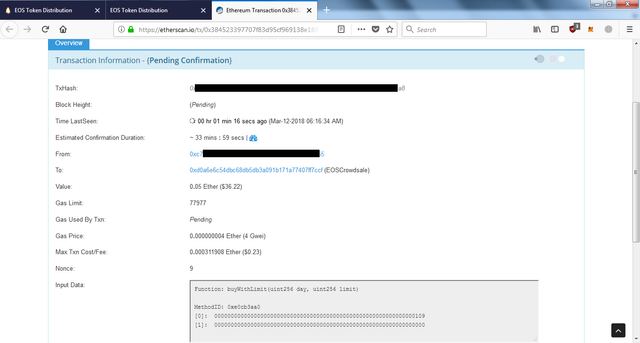 Dont worry, it will confirm soon..
After it, you have successfully contributed & wait for the period to expire.. Then we will learn how to claim the EOS you will get in this bid.. in next part..