EOS crowdsale.. did you participate? Step by step guide - part 2 (B)
Previously, you learned how to install metamask here.. https://steemit.com/eos/@ivrmakers/eos-crowdsale-did-you-participate-step-by-step-guide-part-1
& the basics of its interface & basics of ETH here https://steemit.com/eos/@ivrmakers/eos-crowdsale-did-you-participate-step-by-step-guide-part-1
& to buy EOS from its official interface here.. https://steemit.com/eos/@ivrmakers/eos-crowdsale-did-you-participate-step-by-step-guide-part-2
Now its time to claim the purchased EOS, which is an extremely important step, otherwise you wont get the EOS you purchased & it may get lost after 3rd June 2018.
Well, claiming is simple as buying, all you need to do is, AFTER the period of your contribution ends, login to metamask & from the official EOS interface, you will see the total unclaimed tokens ...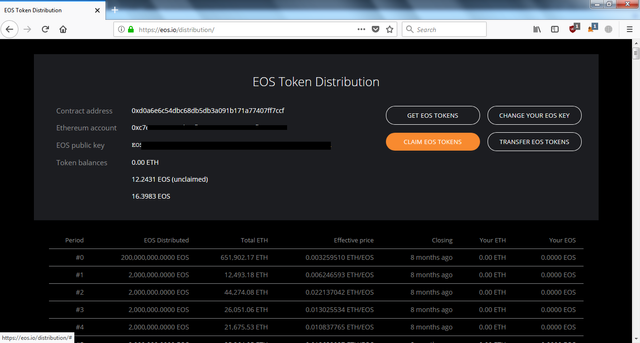 click, as you know, claim tokens.. after which you will get this..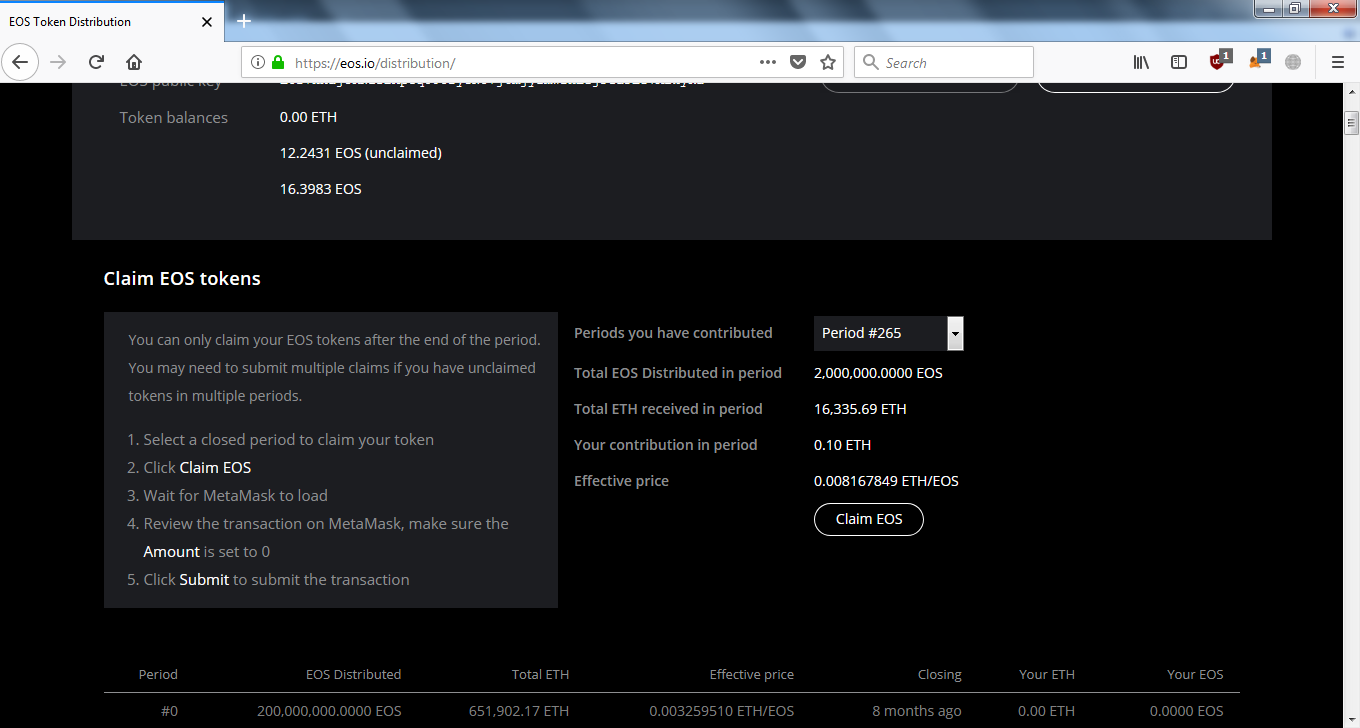 It shows all the periods of your contribution for which you haven't claimed your EOS. Select a period & click CLAIM EOS.. you will see metamask appear ..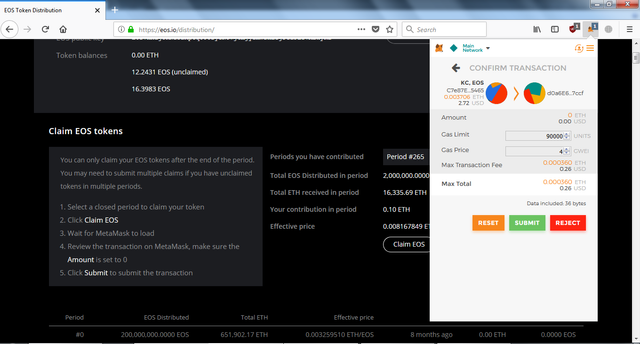 with a transaction with all transaction fields filled up. Change the values if you want to, or leave it for faster transaction & click submit.
After the transaction is successful, you will see unclaimed tokens 0, or lesser than before, as the case may be..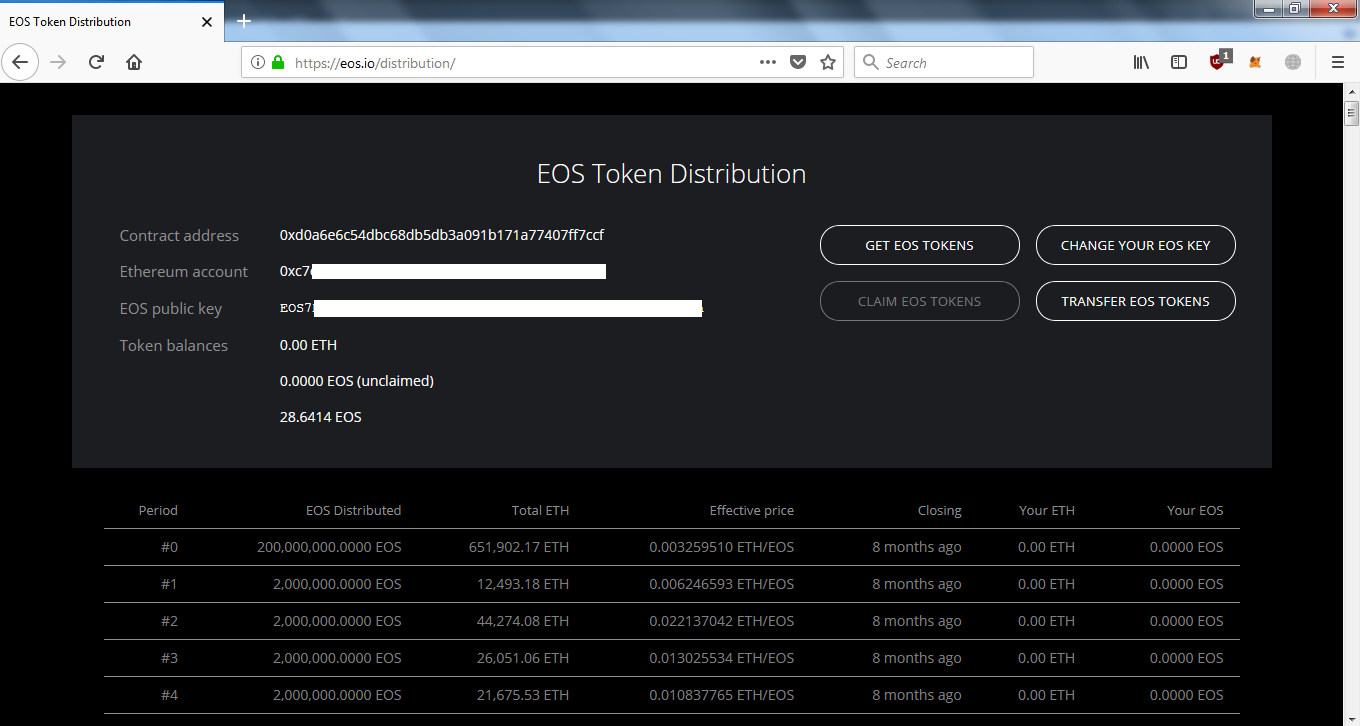 Thats it. Dont forget to register your EOS public key.
Another method is by using MEW or MyEtherWallet.com .. to claim you have to use function CLAIM .... NOT claimall as instructed in MEW interface of EOS contract.. This is wrong function & you will loose your ETH in this transaction, no matter how much gas you put.. you will always end up in "out of gas" error.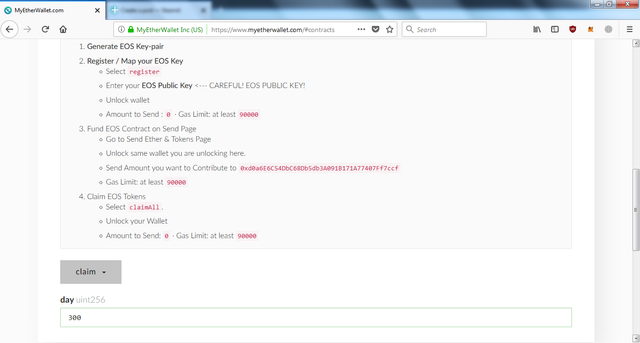 Any question, please dont hesitate to ask..
Hope you enjoyed & learned something useful.