EOS - potential dip at $3.05 to $3.10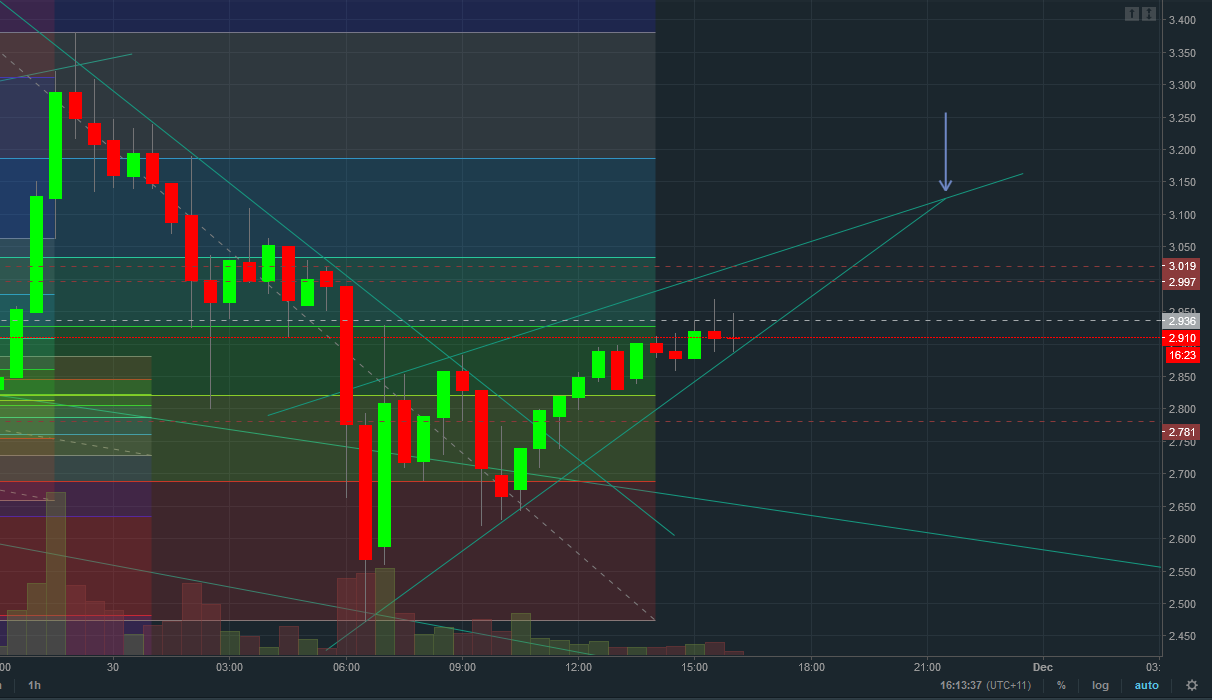 Just one to keep an eye on. There is an ascending wedge forming in EOS/USD. Only two touches on the upper resistance so not fully confirmed yet.
These usually break to the down side. (Could happen as early as $3.05 all the way up to $3.10.)
Keep those stops tight!
Cheers